With the end of the year fast approaching, three ODs constructed their own cozy, winter atmosphere near the mountains while one OD makes every day a holiday in a year-long tropical area. One thing they all have in common: all ODs used reclaimed wood to create an eye-catching look while helping the environment.
Career and Office, Reclaimed
Annie Curttright, OD, MEd, opened her second location for Mt. Hood Eye Care in Gresham, Oregon, located right off the main road heading to Portland. The delay from national lumber shortages and raging wildfires gave her the chance to find a wonderful collection of reclaimed pieces. She repurposed wood pallets as frame board displays, creating a cozy and environment-friendly office.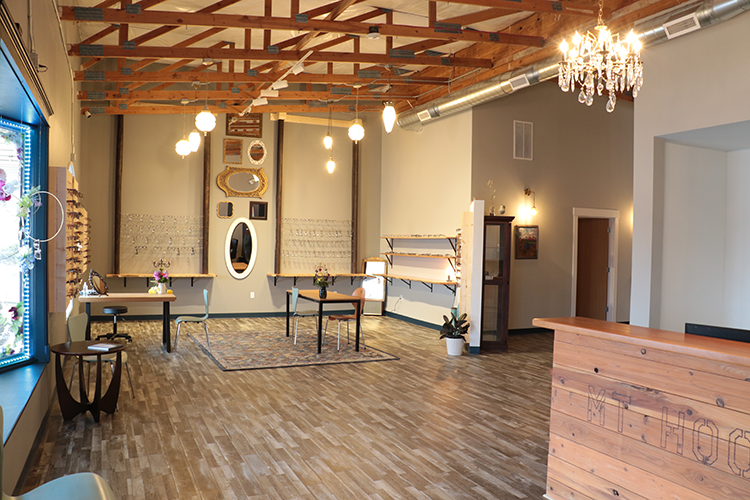 A Tiny Space Surrounded by Nothing but Sky
Loving the natural beauty of mountains, Erica Perlman, OD, opened her private practice in Big Sky, a small but growing ski town nestled in the Gallatin Mountain Range. Paying tribute to the location, she placed frame boards inside panels that resemble the local mountains. A number of her pieces are constructed from reclaimed barn wood and lumber, as well as local weathered fence posts.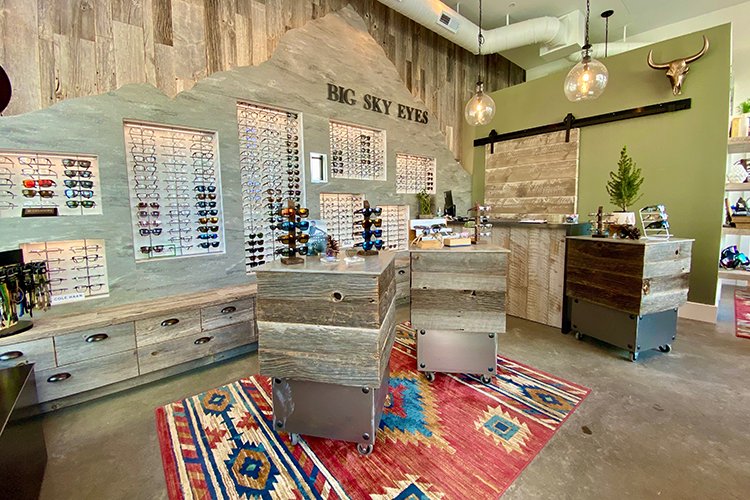 A Practice in a Mountain Paradise
Just one year after graduation, Christie Jackson, OD, purchased a practice in Truckee, California, near North Lake Tahoe. The exterior exudes a modern ski lodge while the interior resembles a warm, barn mood. Using different wood stains and reclaimed wood, she created a sliding barn door for the pretesting room and frame displays in the main room.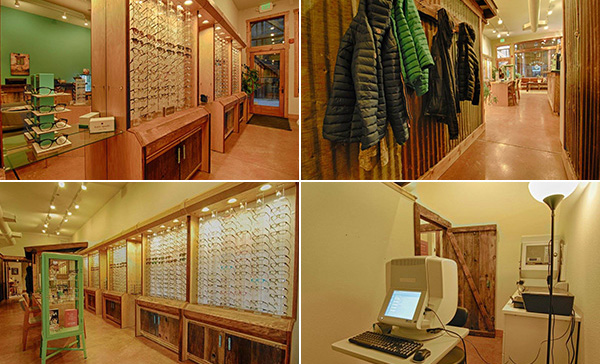 Doctor Decides on Ideal Space After a Second Look — Two Years After the First
Not all winter holidays are spent with snow and chilly weather. Sarah Johnson, OD, tapped into her Costo Rican roots and her proximity to the Florida beaches to create a nautical theme in the optical space. She found a lot of her artwork for the space on Etsy, and her tables are made of local wood that features a live edge.