With the sounds of birds chirping and sunrises at 6 a.m., all signs indicate the return of spring. WO is featuring four ODs who bring a touch of warmth, bloom and environmental-friendly touches to their offices.
Pops of Green
In optometry school, Sarah Ebeling, OD, learned about a specific shade of green – with a wavelength of 55 nanometers – that had the easiest wavelength of color for people to see. When she opened her own practice, she integrated that specific color in hopes to draw people in. The bright green was the starting point of her design and provides an eye-catching pop in a primarily white space.
Read more here.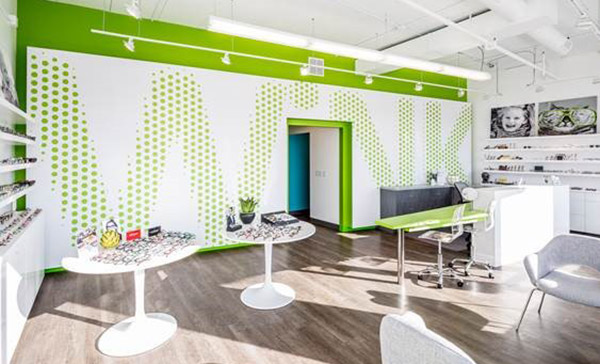 Worth the Wait
Karina Langle, OD, FAAO, purchased an abandoned building that once was an ice cream shop, then a hair salon. The 1,625 square feet space was completely transformed – the building was a shell of cement blocks and bricks and the windows were boarded up. Dr. Langle wanted to evoke an old-vintage feel, so with the help of her husband, most of the furniture was created out of reclaimed wood.
Read more here.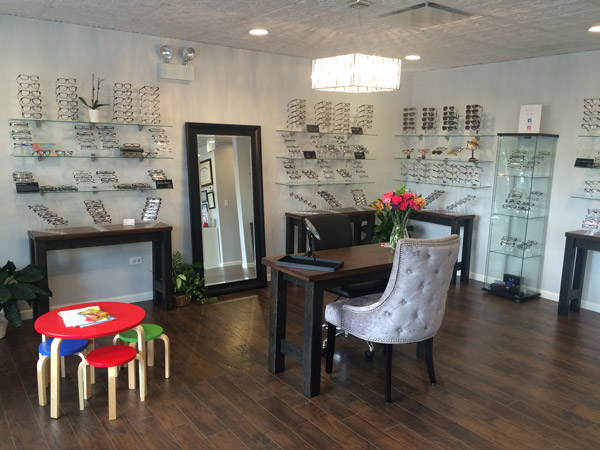 Designing the Practice of her Dreams
Keylee Brown, OD, knew she wanted to open her own practice, and in her dream space, there existed a bright neon mural. When she opened Key Optique, she did exactly that. With her creativity and skilled hands, she put together a photo op in the optical area. The "See Well, Be Well" neon sign hangs on a grassy, leafy background, creating a bright and natural feel.
Read more here.
It's Pretty Easy Being Green
Laura Armstrong, OD, shares several tips on how she incorporates green living throughout her practice, Alberta Eye Care. She uses energy-saving lighting and LED lighting in the optical displays. In addition, all the woods in the displays, reception area and optical furnishings are reclaimed wood. It's a great way to make a practice unique while having a low environmental impact.
Read more here.