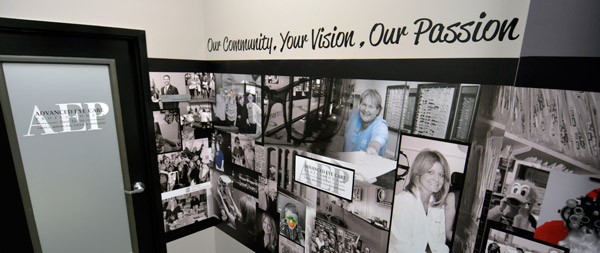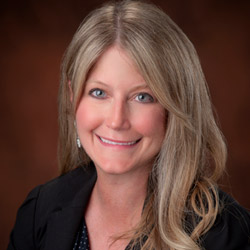 Oak Lawn, Illinois—a southern suburb of Chicago—has been home to Advanced Eye Care Professionals (AEP) since its cold start in 2003. Casey Hogan, OD, FAAO, recalled the evolution that's occurred since then, when she started AEP in its first confined space of less than 600 square feet. Dr. Hogan was serving on the faculty at her alma mater, Illinois College of Optometry (ICO), and she says that starting small seemed most feasible, considering her student loan debt. There was one exam lane, one pretest room that also served as a contact lens area and four chairs in the reception area with a wall of frames for the dispensary. "It was in a medical building with zero visibility with one employee, our jack of all trades, Jennifer [Pankow]," who now serves as AEP office manager, says Dr. Hogan.
Yet as the practice grew, she had to relocate—twice. Both moves, in 2007 and 2014, were to a new space within one and a half blocks of each other. In its current space, AEP is located on of the busiest corners in town with tremendous visibility and 2,800 square feet of space.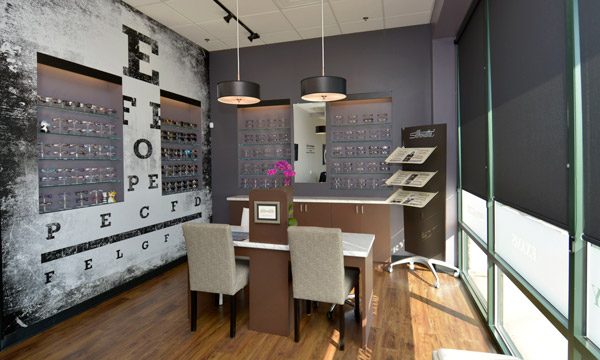 The front of the office was designed to create the atmosphere of a high-end retail shopping experience, while the back of the office has a distinct, professional clinical feel. "My vision was to merge a medical environment with the retail side," Dr. Hogan says. "I'm passionate about medical eye care because that's a practice differentiator, but patients like to feel a certain way when they come in to shop for frames. We wanted to maximize on that, as well."
Dr. Hogan says that the Houzz app was helpful in making her color and design selections to accommodate both experiences she wanted patients to have in the office. In her previous office spaces, the walls and décor incorporated warmer colors and browns. Now she's using grays and plums. "We've moved to cooler colors, and I think it gives the space the illusion that it's bigger, light and airy," she says, adding that the colors complement both the retail and medical sides she wanted to blend together. "For patients who come in for medical care, there is still the presence of a very professional office," she says.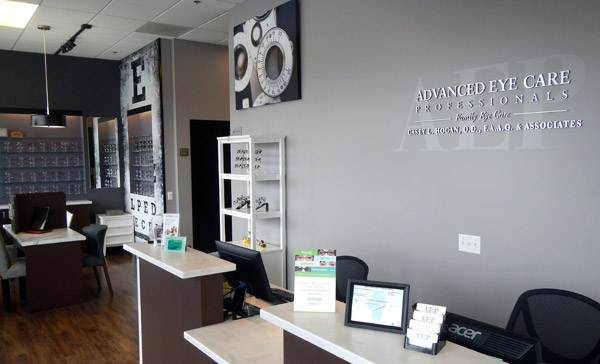 Her color choices, which were Sherwin Williams' 2014 Colors of the Year, continue to be popular. It's not unusual for patients to ask for the color codes so that they could use the colors in their homes. The plum color also has special meaning to Dr. Hogan as a lupus survivor. Plum is the official color of the Lupus Foundation of America and lupus awareness ribbons.
Dr. Hogan discovered the eye chart murals that decorate the reception and optical area in an Apartment Finder ad, and she was able to find the designer and get permission to create a custom version in her office and optical space.
The special attention paid to all of those details has been beneficial in so many ways, and Dr. Hogan says that she's particularly proud of being named an honoree in the CooperVision Best Practices Recognized for Excellence in Eye Care in 2015.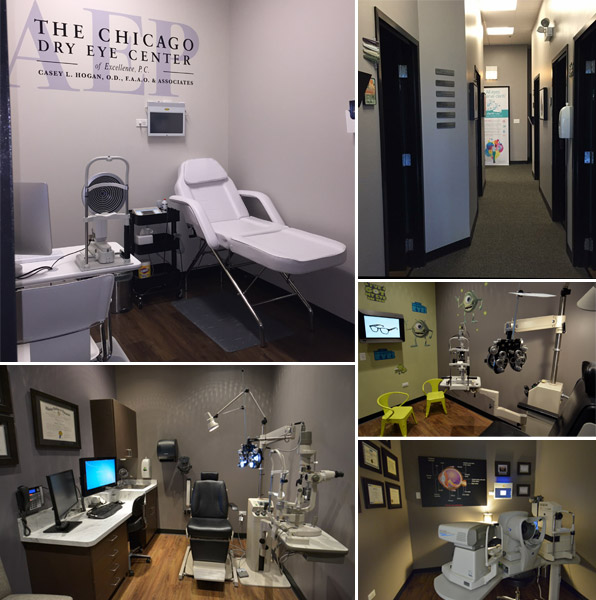 The team at AEP has grown to include nine employees, including three ODs (one of which is her sister, Jamie Hogan, OD) and a cornea and contact lens resident from ICO who works there once a week. Together, they share a goal of providing excellent service to their patient base and the town of Oak Lawn. The practice and Dr. Hogan herself—through her involvement on the South Michigan Avenue Merchants Association and also as the president of Special Olympics Chicago—are very dedicated to the community. "There's a fear when you expand that patients may feel you are too expensive and you will lose them," Dr. Hogan says. "We've looked to maintain our competitive prices, but we do tend to be one of the more expensive practices in the area because I believe we deserve to be paid our worth."
Patients can see the investment that Dr. Hogan has made into the business, from new technology and high-end frame offerings to incorporating more services, such as specialty contact lens fits and dry eye management. The latter forced a mini-renovation in the new space, after the move-in, to create a custom dry eye suite with diagnostic and treatment instrumentation and products for sale. This portion of the AEP office is called The Chicago Dry Eye Center of Excellence. "I had been practicing dry eye management for years," Dr. Hogan says, but only more recently has she been specifically marketing for it. The flat screen eye exam charts in the exam room turn into digital marketing platforms while patients are waiting for the doctor. "We have images constantly running to promote that side of the practice." In 2017, Dr. Hogan says one of the practice goals is to differentiate the practice even more from the competition as the practice markets and grows this dry eye and ocular surface component of the business. "I'm filling a niche that is a real passion of mine."