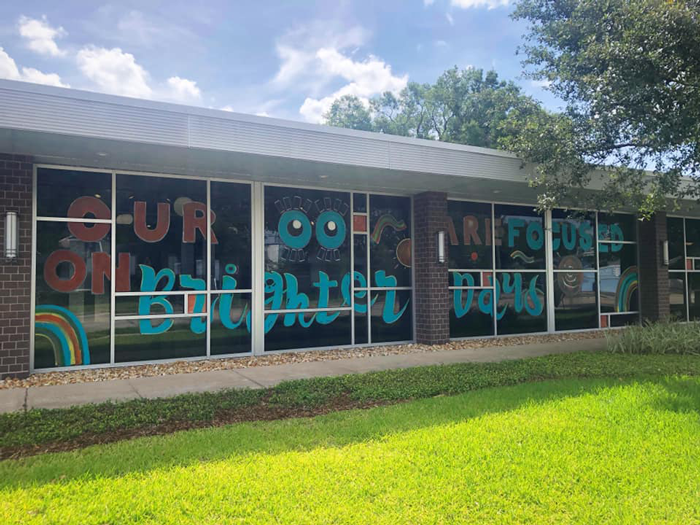 We felt the love from EOLA Eyes in Orlando, Florida, when we saw this window display: "Our eyes are focused on brighter days." It inspired the WO team to share more of the beautiful, encouraging displays below.
Want to share yours? Email us.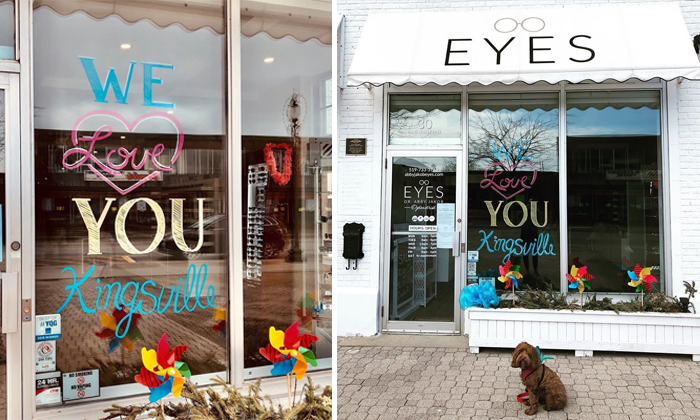 Dr. Abby Jakob is saying thanks to her community of Kingsville, Ontario, during this difficult time. Her front window at EYES along main street is the perfect place to display this message.
There's so much hope behind the monthly window display at Wanderlust Eyecare in Northfield, Illinois. We love how Dr. Faye Gamboa made updates to her window space even while the office has been closed. Don't miss her creative February and March displays, too.
SHOW US YOUR DISPLAY