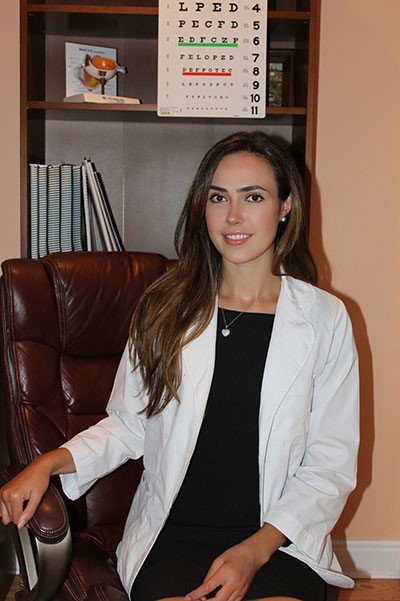 When Inna Lazar, OD, opened her optometric practice, Greenwich Eye Care, in Greenwich, Connecticut, in March 2017, she knew from the start that she wanted to add the Phoroptor® VRx Digital Refraction System by Reichert Technologies.
Dr. Lazar's practice is in a spot next to an optical, so she does not sell eyeglasses herself. "My focus is entirely on contact lenses, orthokeratology and medical services," she says. But obtaining a fast and accurate refraction is still a critical element.
She had experience with Reichert Technologies from other practices where she had worked. "I wanted a system that was reliable, fast and accurate," she says. That, and the company's reputation for excellent service, helped her make her choice.
The results have been great, she says. "The most common feedback I get is the patients' wow-factor reaction. They love how modern the technology is, and even though they may not understand how it works, they enjoy the experience," she says. "I'd say
90 percent of my new patients are unfamiliar with an automated phoropter, so it's a huge differentiator from my competition."
The accuracy is terrific, she says. "It makes my life much easier that patients get a great refraction with such good results." The speed is also important as Dr. Lazar has no technicians doing pretesting. "I prefer to conduct all the testing myself. All the equipment is in my one lane, and I like being a part of the discussion from the very beginning."
She finds that she and the patients develop a trust in each other and the process during that time. "It's a very relaxed, personalized experience," she says. That time with the patient has to be good quality time. It wouldn't be valuable if she were spending
the time entering data into the computer or taking notes. "I finish the automated refractor and all of that data goes into the Phoroptor VRx with a push of a button," she says.
Despite the fact that she doesn't sell eyewear herself, she does want patients to know that new eyeglasses can help them. "Using the Phoroptor VRx, I can quickly show the patient how the old refraction compares to the new one. Once the patients compare the two side by side, it makes sense why new eyewear would be a good idea."
ODs who do have optical dispensaries often say that the additional sales from that feature help the return on investment. Dr. Lazar says even without that, she has no doubt the purchase was a smart one. Finally, Dr. Lazar says that the company's customer support has been terrific. "Any time that I have a problem or if I'm worried that I've pushed the wrong button, I call customer support and that representative will have me FaceTime. We work through it together," she says. That means there's no downtime as she's waiting for a technician. "It's such a great level of customer support."
Demo the Technology in Your Own Space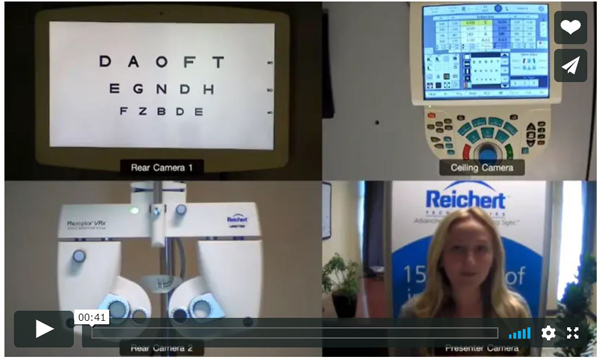 Reichert Technologies has introduced its Phoroptor® VRx Virtual Live Demo Experience. The Virtual Live Demo allows a Reichert specialist to conduct a Phoroptor VRx Digital Refraction System demonstration via a live, one-on-one video conferencing feed.
Explore the benefits of having a Phoroptor VRx Digital Refraction System from the comfort of your home or office at a time that fits your schedule. A representative will be able to demonstrate all the system components, including the Phoroptor VRx head, Phoroptor VRx controller and the ClearChart® 4 Digital Acuity System. Learn more by visiting reichert.com/demovrx.