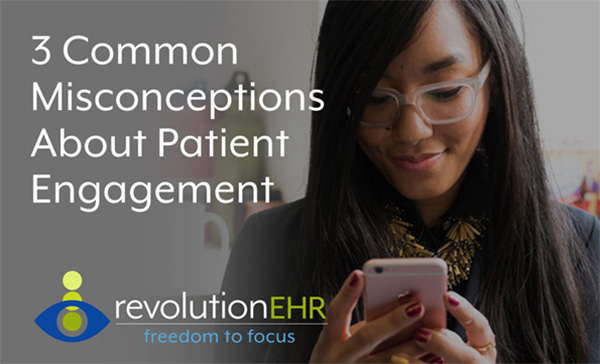 By Brett Paepke, OD, Director of ECP Services, RevolutionEHR
Creating bonds between your practice and your patients has never been more important than it is today. Local competition has always been a consideration, but today's eye care consumer is subjected to forces outside of your area. Social media and online vendors have a much wider reach and potential influence. Thus, efforts to keep your practice top-of-mind and engaged with patients between visits can be highly beneficial.
One way that many do this is through the use of patient engagement technology. There are a number of different products available in this area, but most offer a suite of similar services such as appointment reminders, automated recall, order readiness notification, birthday messages, and more. The capabilities of these systems are so impressive and helpful that more than 75% of RevolutionEHR customers have adopted one.
If 75% have implemented a patient engagement solution in their practice, high-powered mathematical work would suggest that 25% have not. And it might surprise you to know that the rationale for why they haven't can be broken down to three key misconceptions.
Click here to read more.