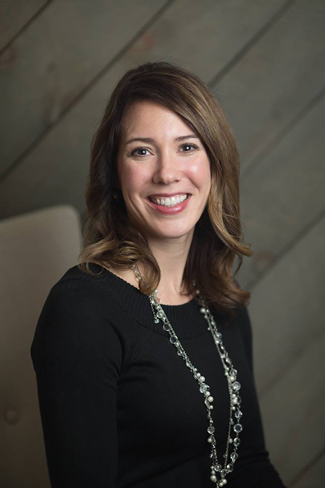 When Gina M. Wesley, OD, MS, FAAO, opened her practice in Medina, Minnesota, it was a foregone conclusion that she would have a robust practice management system in place. For one thing, she didn't want to dedicate any valuable real estate in her practice to paper charts. She became one of the first users in Minnesota of RevolutionEHR, drawn in part to its cloud-based data storage.
Dr. Wesley saw how the RevolutionEHR system could help her manage her practice most efficiently, she says. Being highly organized and driven to success, she also knew that she needed to measure progress, even if that came at a very slow pace initially. "You can't know where you're going unless you know where you've been," she says. Access to data allowed her much greater oversight into how her practice was performing.
Because her practice was brand new, she had the time to dedicate to understanding what the metrics in a practice management system meant and how she could use them to improve processes and profitability. That doesn't mean it was always smooth sailing, however. "For every place where I've succeeded, there have been three or four areas where I didn't. Doctors need to be OK with failing to progress to make true advancements," she says.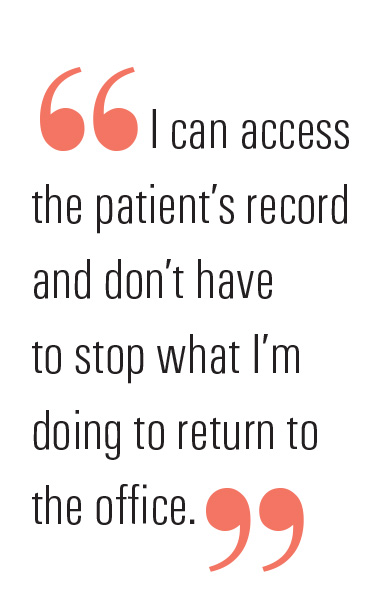 Today, she's using the system every single day in some aspect. "I'm either seeing patients or preparing for them, checking the patient health records portion. Or I use it to manage the studies that I have going on. I might search the database so that I can create analytical reports," she says. "If I don't have my doctor hat on, I have my CEO hat on. Either way, the system provides me with the information I need to be more prepared."
Data on the run
Even when Dr. Wesley first opened the practice, she knew she didn't want to have to be on site all the time. That's why the cloud-based accessibility was so attractive. It has become even more so in the past 12 years. Her family has grown to include two boys, ages 9 and 6, and work/life balance is increasingly important to her.
"I can access patient records if I need to from one of my child's sport practices," she says. She's able to manage elements of her practice without physically having to be there. "That's a vital feature for me. I've been able to answer staff questions from afar. I can access the patient's record and don't have to stop what I'm doing to return to the office or make the patient wait," she says.
"I probably spend more time accessing RevolutionEHR when I'm away from the office," she says. For example, some evenings provide her with more uninterrupted time to dig into the metrics or her patient studies, she says. There are no phone calls coming in or staff members asking her questions. And she's had the chance to spend quality time with her family not stressing about having to go back to the office to do this work.
Being able to work productively is important to Dr. Wesley. She's a reader of Cal Newport, the computer science professor who authored Deep Work: Rules for Focused Success in a Distracted World. Cognitively demanding tasks require deep concentration, and working in a distracting environment wastes energy and focus. "RevolutionEHR allows me to have access to all of my practice data when I am in the best position to work with it," she says.
Easing Staff Duties
The system also helps ease staff duties through the integration of direct ordering with partnering companies. Staff can order contact lenses and ophthalmic lenses directly through RevolutionEHR. "From recalling patients to helping us remember who might have a brother or sister or family member who is due for an appointment, having all the data in one place is so helpful," Dr. Wesley says. "It's so much more than a health records system. It's a true practice management system."