The Practice Location Giving Me a Huge Boost in Building My Patient Base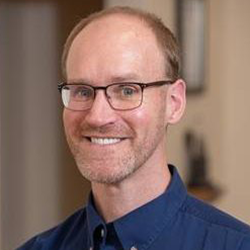 By Michael Vaske, OD, Vaske Vision Care in Parker, Colorado
Marketing an optometric practice can be a challenge, especially when you have a limited budget, as most private practice optometrists do. With so much at stake in getting the word out about your practice, it's a huge boost when, just by virtue of your location, you have an instant way to attract new patients. That's the very advantage I have as an optometrist next to a Walmart store.
My practice sees a steady stream of new patients without even having an advertising budget! Having an independent sublease inside one of the most well-known stores in the country enables me to be in a highly visible, easily accessible location for people in need of eye care.
Patients usually tell us they came in because of our strong Google Reviews, or because I am a provider for their insurance plan. One thing we never hear is that they had a hard time learning about us, or finding us.
I like that there are people walking by my front door, which gives the possibility of a potential patient inquiring about an eye exam. I kid with people that I work in a grocery store, so they can go pick up some items on their way home after an eye exam.
The great thing about having a practice in Walmart is people don't have to do anything outside their usual routine to learn about your practice. In the course of stocking up on household supplies, or during the holiday season, shopping for gifts, they may spot Walmart Vision, and remember they are due for their annual comprehensive exam. Or they remember that the kids, who they are in the store buying school supplies for, also could use an extra pair of glasses or sunwear.
Having a location that organically bolsters your practice growth–complementing your strong, positive reputation–puts you far ahead of many other private practice optometrists, and we bolster these advantages with social media.
Maximize your convenient location on social media
I don't have a formal advertising budget, but I work with EyeCarePro, an eye care-only digital marketing provider, to make the most of my online presence on Facebook and on Google Reviews. We post regularly and consistently to Facebook, reminding current patients of our easy location, and letting prospective patients know how convenient visiting our office is.
Our posts are timely and seasonal. Here are a couple of our recent posts:
A strong web presence is essential to helping patients find me online and lets them know about the services I provide within the Walmart Vision setting. Then, it's important for us to engage in a focused way with patients during their exams. I have found Google Reviews are the best way to show off my practice online.
Support of an ideal location but still independent
One of the best parts of practicing inside a Walmart is the independence I have. While I am supported by a location that people don't have to go out their way to find, I also have independence in how I practice. I can make the investments in my practice, including how I market it, that I see fit.
I can decide, as I have done, to invest in a digital marketing service, I can look for paid advertising opportunities, or I can do nothing at all–the choice is entirely mine.
The great part is, with so many expenses inherent in operating a health-care practice, one thing I don't have to set money aside for, unless I want to, is marketing. A hugely visible location, like the one I have inside Walmart, means any marketing I do is like icing on the cake. It's nice to have, but unnecessary when patients can't help but notice you.
A longer version of this article ran in Review of Optometric Business.