By Marjolijn Bijlefeld
I got a text message yesterday; maybe you did, too, recently. It said that the pharmacy department at my local CVS might be closing daily from 1:30 to 2 to give pharmacists and staff a dedicated lunch period.
Some pharmacies implemented this policy earlier, and many are starting as of Feb. 28, 2022. CVS execs have told various media outlets that this move is an effort to reduce stress for overworked pharmacists and pharmacy technicians.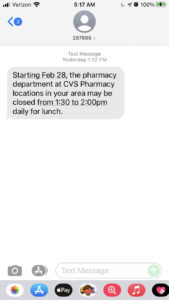 Indeed, an April 2021 article in the International Journal of Clinical Pharmacy found that burnout among pharmacists rose as a result of the COVID-19 pandemic The authors wrote, "Burnout is associated with absenteeism, leaving the profession, self-reported errors, and reduced patient care. Providing supports and interventions for pharmacists to optimise psychological wellbeing is an important step in reducing long-term impacts on pharmacists, their patients, and the workforce." You can read the article, Burnout and the challenges facing pharmacists during COVID-19: results of a national survey here.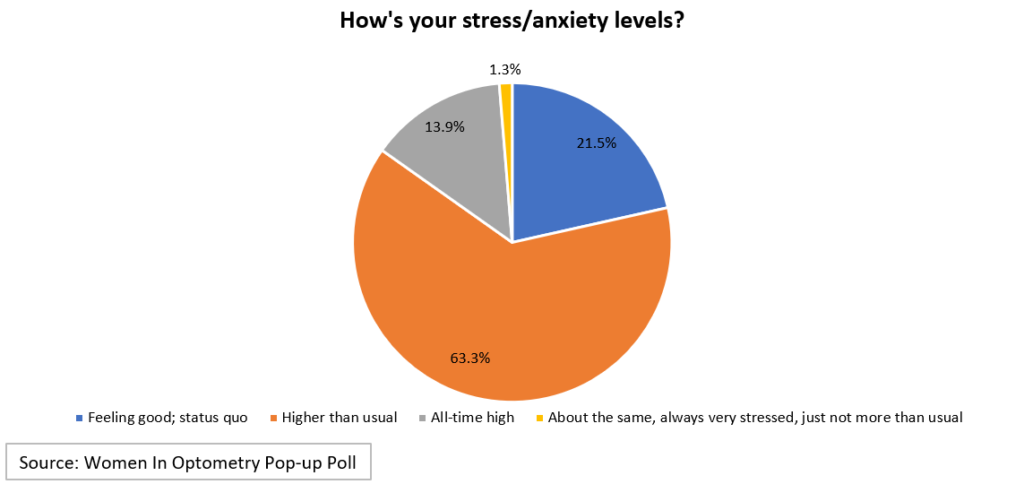 An October/November WO Pop-up Poll found that ODs were also feeling the drain of residual stress. A majority of the respondents (63.3 percent) shared that their stress/anxiety levels are higher than usual, while approximately one-sixth of respondents expressed that their anxiety levels are at an all-time high. That's an astounding three-out-of-four respondents who say that the pandemic environment is taking a toll on their well-being.
Would closing for lunch be a practical solution for your practice? Let us know.
Marjolijn Bijlefeld is editor in chief at WO. Email her at mbijlefeld@jobson.com.