"Family" isn't just a buzzword; for WO board member Beverly Bianes, OD, it's a mission.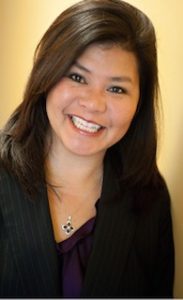 By Beverly Bianes, OD
They called it the "The Great Resignation." CNBC reports that about 50.5 million people quit their jobs between the years 2020 and 2022. Early retirement, lack of childcare and/or seeking other opportunities were some of the reasons provided for the Great Resignation.  The Gallup Workhuman report states that people are drifting away from their organizations, and even when they're not officially leaving, they're described as quietly quitting.
My colleagues and I were having a discussion on this topic and I was asked my formula for retaining multiple employees for 20+ years. I had my ideas, but I decided to ask one of my longest-tenured employees of 24 years why he continues to work in our practice.   His response was he felt that he belonged to a family. One of the findings from the Gallup Workhuman study is that only one-in-three employees feels like they belong to their organization. Your family should be your biggest cheerleader. I am going to share how our practice used the acronym FAMILY to foster a true feeling of belonging.
F-FAITH
Trust and haveconfidence in the vision. Communicate your purpose/ brand. If you can clearly communicate your hopes and dreams, your team will help you build it.
The founder of Optometry Divas, Lauretta Johnson, OD, shared with me a parable based on a true story.  Following the great London fire of 1666, a world most famous architect, Christopher Wren, was commissioned to rebuild St Paul's Cathedral.
One day in 1671, Christopher Wren observed three bricklayers on a scaffold. One was working in a crouched position; one was half-standing and the other was standing tall.  All three were working very hard and fast. Wren then proceeded to ask all three bricklayers the same question "What are you doing?" The first replied, "I'm a bricklayer. I'm working hard laying bricks to feed my family." The second bricklayer responded, "I'm a builder. I'm building a wall." The third brick layer, the most productive of the three and the future leader of the group, responded "I'm a cathedral builder. I'm building a great cathedral."  If your team has faith in the vision, they will be committed to build it.
A-AFFIRMATION
Give emotional support and encouragement
This is especially critical for millennials (the generation where everyone is a winner). It's important to celebrate wins and provide recognition. Seattle's Pike Place Fish Market is known for the playful act of throwing fish across the market to entertain patrons. During our weekly staff meetings, I would routinely throw Swedish fish candy bags to employees in recognition of something done well. It's equally important to provide emotional support when an employee is going through difficult life events.
Additionally, doctors/practice owners should not hide in their exam room and office. You need to get out to know what's happening in the lives of your staff.  For example, one day I was standing by the front office and an employee was sad because she was dreading the road trip to drop off her firstborn child at college. I took that opportunity to put together a grocery bag full of fun road trip treats for them.
Another time, my manager was sharing with me that she was going to Las Vegas to celebrate her son's 21st birthday.  I gave her son a birthday card with 21 one-dollar bills. These were small acts of kindness that showed that I cared about them as a person.
M-MEMORIES
Create special moments.
Celebrating birthdays and work anniversaries.  Family picnics are great to get to know extended family. Planning special outings.  My most tenured employee's favorite event was the limo ride we all took to the horse races at Del Mar.
I-INCLUSIVITY
Involve your team in the decision making of the practice.
We have yearly out-of-office retreats during which time the entire team can participate in generating new business ideas and suggestions for the following year.  We also have an open-door policy to discuss any concerns or suggestions.
L- LOVE
In all decisions, we choose love.
An employee used all her PTO due to her husband's terminal illness. Each employee choose love and donated to her one day of their own PTO.
Y-YOU
Be your best you, in service to others.
You always feel more joy when you are in service to others.  Our office will select a day each year to close for half a day and work on a community service project together.  We've worked in soup kitchens, cleaned shelters and volunteered at veterans' events.  This gives them a greater purpose and helps them feel part of a community they serve.
I'd like to leave you with a quote that I heard on a podcast by an executive of the Chick-fil-A organization.  He said that people come to you for what they can do… but they stay with you because what they can become. Be the FAMILY that helps your employees become the best they can be.
Dr. Bianes practices in San Diego, California.