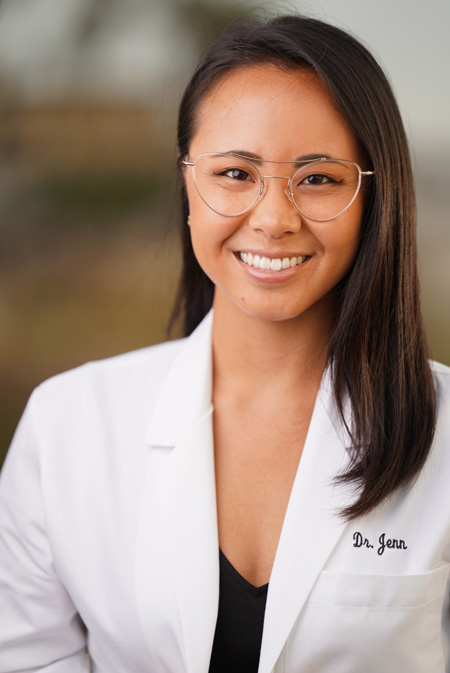 By Jenn Chinn, OD, of San Diego, California
I hear a lot of young ODs talking about and suffering from "new grad burnout." From long hours of studying in optometry school to long days of work trying to pay off our loans, the day-to-day routine can feel unfulfilling at times. Maybe it is the way that the industry has evolved, or maybe it is the lack of education the general public has about what our actual responsibilities are as an optometrist. Perhaps it's as simple as our patients taking their new pair of eyeglasses for granted.
My recommendation to reset your perspective is to participate in or volunteer your time and skills to a community in need. I choose to support and actively participate in Volunteer Optometric Services to Humanity (VOSH) trips close to home and abroad. We service communities where there is a lack of eye care and education about eye health. When abroad with VOSH, I find that a lot of native people in the region have no idea that their vision problems can cause learning disabilities and employment problems and that they sometimes can be solved with an eye exam and a pair of eyeglasses.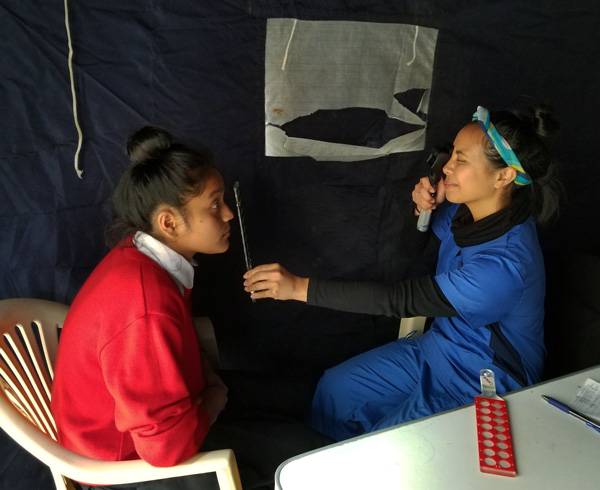 There are so many communities here in the United States, as well as abroad, that lack access to eye care and health services, and that is a problem that VOSH and many other optometric humanitarian groups try to alleviate. When you provide eye care to these regions, you gain an immense amount of knowledge about yourself and your purpose as an optometrist. Personally, it restores my faith in myself as an optometrist and why I decided to be in health care. It also helps motivate me in the profession because I try to find ways to help my community and educate people on the benefits of eye care.
I've traveled with VOSH multiple times, once during my time at University of Missouri-St. Louis College of Optometry to Guatemala and most recently to Peru last year. I also have gone a few times to Tecate, Mexico, with the San Diego State University Flying Samaritans. On each of these trips, some of the people we saw would cry because of how thankful they were for us giving them an eye exam, eyeglasses and just for being there. They are amazed at what we can do and feel so lucky that we have chosen to serve their community. I realize how fortunate I am when I see how thankful and appreciative they are and I truly feel as though I am impacting their livelihood. Many of the people travel miles and miles and multiple days just to get to the location where we hold the eye clinic. We see people who can't work because of their inability to transport themselves for it, students who are not doing well in school because they can't see and haven't ever had access to eyeglasses and people with eye injuries that have never been treated, causing them to go blind.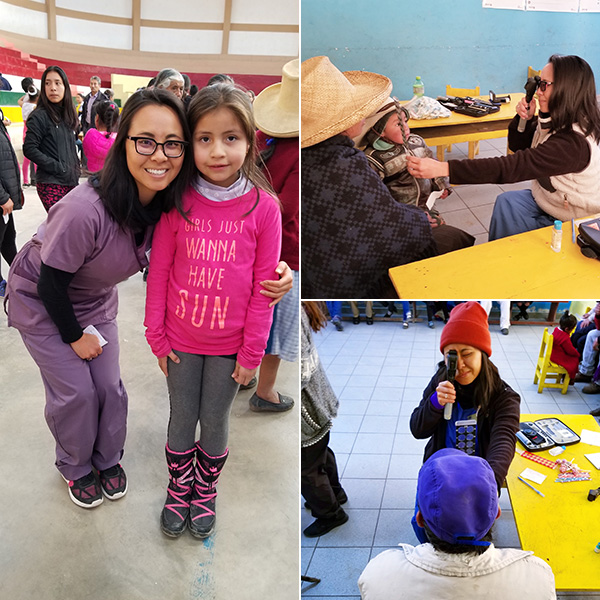 While each trip has been life-changing, my trip to Guatemala as a third-year student was particularly impactful. We held our clinic with several optometrists, optometry students and a cataract surgeon. As a student, this was a great experience having the opportunity to interact with and learn from the ophthalmologist. There were many conditions and eye issues that we had learned extensively about in school, but had not yet seen in person.
The days are long and hard but worth every second. Since volunteers pay for their own travel expenses and transportation, it can sometimes be hard to budget it into your life, but it is well worth it if you do. I personally plan to go on two trips per year. In 2018, I went to Peru and serviced three different communities outside of Cajamarca. This year, in addition to the trips abroad I plan to take, I am serving as one of the VOSH optometrist volunteers leading optometry students from Marshall B. Ketchum University College of Optometry along with pre-optometry students from San Diego State University to the clinic in Tecate, Mexico. I am grateful for how understanding my father Stephen Chinn, OD, and my two other employers, have been whenever I take time off to go on these trips. They recognize why it is important to me to participate in these missions and support my efforts.
My passion for these service trips has led me to pursue more speaking engagements locally with the Rotary Club, the Special Olympics organization and at the Health Professionals weekend at San Diego State University about the importance of annual eye exams. I hope that my passion and pride will inspire my colleagues and young optometrists to serve communities in need as well as community members to cherish their precious sense of sight.