By Maria Sampalis, OD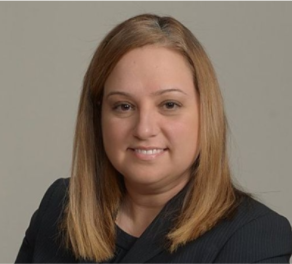 I have been a long time advocate of the advancement of women in the industry. I believe that any female can have their own business if that is what they want it or have leadership roles in the industry. I came out of school full of energy and wanting to have my own business, only to be guided by male colleagues to become an employee; that partnership would be difficult for me to handle as a young female. Over the years, there have been many difficult paths I had to cross. I wanted to share my path in order to enlighten you on obstacles you might face. Your mindset will help you get through some of the biases that many women still face in the industry. If I can be of any assistance to you with your own path, always feel free to reach out.
Career paths. Many women are told to join a small practice or that they're perfectly suited to be an employed OD. Over the course of my career, I have been told to take an employed position and asked about my parental roles and how this will affect my work performance. Many recruiters are going into schools and promoting employment options to young female ODs as a work-life balance tactic. I have multiple practices and have been able to have a balance because I can hire ODs or block off the schedule when my child has an event I need to attend.
Financials. I spoke for WOO University last March on Gender Inequalities in Eye Care.  It was a great honor to be invited. I learned so much putting that lecture together. In eye opening revelation was when I found statistics on how much women optometrists were being paid less compared to men colleagues when everything was equal. I have reviewed and consulted many ODs over the years to help guide them with their optometry contracts. I have seen firsthand that the opportunities that women have been given within the same organization and locations are vastly different compared to the offers made to their male colleagues. I have experienced this in the past as I had a veteran OD offer to pay me as much as an optician to do eye exams. Many women in the industry have been "low balled." One OD told me recently that as she looked to sell her practice to a private equity firm, to get a quote that was below fair market value.
I myself over the years have evolved from an optometrist to practice owner to entrepreneur with my Corporate Optometry Network. Presenting a new concept to industry executives and proving a new category has been a daunting task. I have faced gender bias over the years and continue to face it. For example, a male competitor in this field was sponsored by a multi-million dollar corporation. When I sought sponsorship, the company leaders told me I should promote the company for free.
Why are women in our industry continued to be devalued for their worth? Why are we allowing these males in leadership positions to continue to make decision on gender bias? When I collaborate with female leaders, the conversations are positive, enlightening and inspirational.
A seat at the table. We have a leadership gap in our industry; it isn't a secret. Women are underrepresented where decisions are being made in our industry. With the new initiatives in our industry on diversity, equity and inclusion, there needs to be a focus to get more females on boards, speaker roles and leadership positions. The individuals who are making decisions are clearly out of touch. Fresh new ideas that can help elevate the future generation need to be represented. We need female leaders that aren't afraid to voice their opinions and stand up and make a change on gender bias in our industry.  Ask for a seat at the table, and if you don't get continue to push your way in. The word no should not be an option; create your own opportunities. Learn how to pivot from failure and redirect your energy to the next building block to get to that seat at that table.
Advocating for yourself. No one is your best cheerleader but yourself. You need to have the confidence to keep getting up when you are pushed down. Many times women are labeled as "bossy," "difficult" or "abrasive" when dealing with a conflict or simply standing up for themselves, while our male counterparts are labelled as a leader, innovator or trailblazer in our industry. People will criticize you for no reason as times; learn how to take the feedback and reframe your position. Many times I come to my Facebook group to chat with industry professionals from all over the world. It is a great way to connect and learn. It inspires me, and other times I get disrespectful private messages.
I encourage you to stand up for yourself the next time and also speak up for others who might not have the ability to do so. Many times in my career I have been spoken down to , only to have to remind the person across from me that their words or opinions do not define who I am as an entrepreneur, optometrist or mother. You are what you are now and your future potential best self. You create your image not someone else.
Light at the end of the tunnel. We have had some wins in our industry over the years. Work still needs to be done to help the next generation of female leaders. I had done some podcast interviews with many females in the industry from all over the world. In doing this great series of podcasts, I was truly inspired by their stories and how they came to be the leader they are today. Many have paved the way, so people like me can purse industry roles and be a multipractice owner without the negative connotations that were placed on females in the past. Speak up and be assertive. You don't have to be liked by everyone, but you will be respected. Remember there is always someone watching and looking up to you.
Dr. Sampalis is the founder of the Corporate OD Alliance- CODA and Corporate Optometry on Facebook.