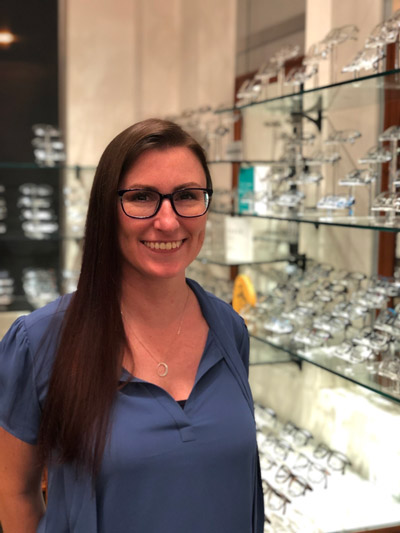 By Carissa Dunphy of OpticianNow.com, Seattle, Washington
As an optician and member of the optical staff, there are so many elements involved in our job of serving our patients. It's a fine line to walk as we provide advice and guidance like a consultant but also hold the responsibility of a salesperson. That balancing act can be tricky: we do care for our patients, so we don't want come across too pushy or make the encounter uncomfortable. It's so important to remember that our experiences with patients help create a relationship between them and the practice.
I've worked in the Seattle area for over 10 years, and many patients work for tech companies such as Microsoft and Amazon. While the technique and approach that works in one office may not always translate to the same result in another, I've found success with following gestures. These are simple, genuine steps that have helped me make connections with my patients, building their loyalty to the practice.
Make it personal. There are so many big and small actions that we can make, from sharing the in-house or personal experience with LASIK with an interested patient to being empathetic with a patient who is nervous or scared about having cataract surgery. I've seen that sometimes staff members undervalue their own importance. Know that personal opinions carry weight and patients appreciate the genuine feedback and relatable experience and care.
Translate the details of insurance coverage. This is an invaluable service, because to some patients, it's like trying to read Greek. Even if they aren't planning on a purchase, they appreciate when staff members make it easy to understand when their plan renews, if they have double coverage or what plan makes their progressives more affordable.
Welcome them back any time. I let patients know that we are here for all the little things they may need. When dispensing a pair of new eyewear, I'll say, "Come on in if you ever need these adjusted," or "Stop in for a tune-up before your long trip." These are complimentary services in our office, a continuation of the patient care experience that is focused on our patients as we provide the best care every step of the way. We offer frame adjustments, deep cleanings of eyewear, sample contact lens solutions and even refill their spray cleaners. These are extremely popular with our tech-savvy clientele. But it's about more than these simple, free services. Getting the family in the door reminds them to schedule another appointment and gives them a chance to browse what's new in the optical, or maybe they will notice the flyer for LASIK or an upcoming frame sale. These few minutes spent in the office will be more valuable than when patients receive a recall postcard in the mail.
Give back—together. Sometimes patients will ask what they owe me when I adjust their eyeglasses. I use this opportunity to share that share that they don't owe anything, but to keep us in mind if they have any old pairs that could be donated. Even if their old eyewear is broken, we can use the parts for repairs. I also work with an organization called Sight2Save that accepts all kinds of eyewear from plano sunglasses to OTC readers, then filters the donated eyeglasses and sends them around the world to people in need. They even send back a photo so you can see where the eyewear ended up.
Utilize meaningful marketing. Being in an affluent community, many of our patients wear daily disposable contact lenses. For large families, this can accumulate a significant amount of waste. I tell contact lens wearers about the Bausch + Lomb ONE by ONE recycling program through TerraCycle, which has taken off and word has spread like wildfire. In just a few months of participating, we collected more than 10,000 blister packs to be recycled. The word-of-mouth referrals have been phenomenal.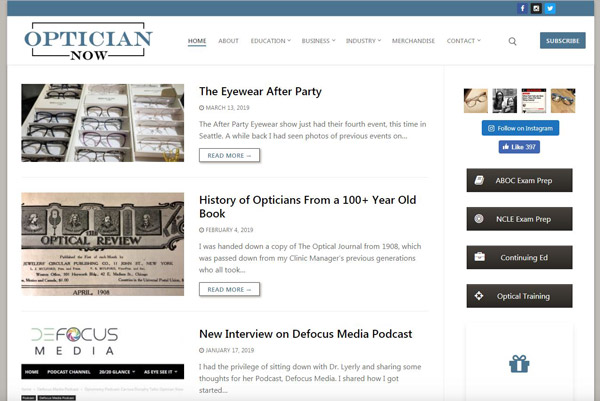 Through our conversations with patients, we have the power to build a loyal patient base. Consider how you can implement some of the ideas to test their success with your patients. For more advice for opticians, visit OpticianNow.com, which I launched in August 2018. The website is home to an easily accessible collection of helpful resources for optical staff. I have many years of experience in website development for others, but this one is from the heart.