By Kimberly Wampler, OD, of Cedar Park, Texas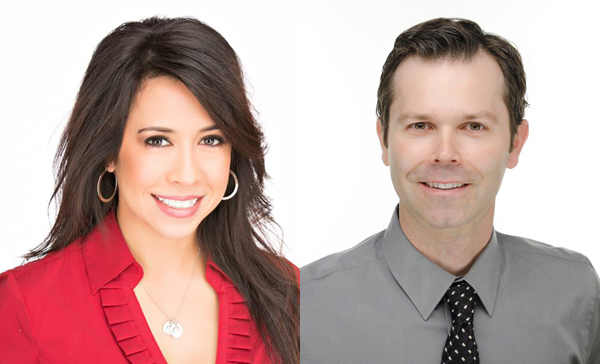 I met my husband Jeff Wineinger, OD, as an undergrad at the University of North Texas in Denton. He was an engineer returning to school for optometry pre-reqs, and I was on a premed path. We connected because we were both a little bit older than our classmates, and optometry was a common goal. I was going to school in the evenings and working for a private optometrist office in Dallas during the day. I spent seven years there as an optometric tech & doctors' apprentice, and I fell in love with the lifestyle.
Even though I took the MCATs and OAT, I ultimately decided not to go to med school—my friends who took that route didn't seem to enjoy it too much! I wanted to work without being on-call, or have to work 24-36 hour shifts, but still be a doctor. Jeff started optometry at University of Houston College of Optometry, and I joined him there a year later. I gave birth to our daughter a week before my second year began. Since we didn't have family in Houston, I took a week off, and my professors let me bring her to class. It was either that, or miss classes!
As I was thinking ahead toward the future for our family, I had always imagined opening a cold-start practice. I was completing my externship when Jeff's employer presented the opportunity to buy his office. I was pregnant with our second child, and we decided to purchase. I gave up the idea of opening a new office for the time and decided to move ahead making this practice our own instead.
It was definitely a learning experience; we didn't know a lot about the business of optometry, but we split the schedule and kept very busy within our three exam lanes. We provided a high level of care, an important factor for both of us, but the office aesthetics itself were not quite what I was envisioning for my independent optometry practice. Jeff comes from a small town in south Texas and was used to the small-town look, more rural than urban. I loved the look of a fancy boutique, since that was what I had experience with in Dallas. Uncertain it would work for the demographic in Cedar Park, I again explored the option of opening a new office closer to downtown Austin.
Cedar Park is one of the fastest growing cities in Texas, and the demographics were certainly changing quickly. We started researching opportunities in the area and added some boutique lines to our optical, which have done very well. We decided to keep our practice efforts together and instead, make a big move for our office to allow for a redesign and space for growth. Four years later, after our land purchase and new build, we have just moved out of our leased space and into our new office space and property! It was a lot of work and tons of decisions, but we've finally achieved a place where we can continue to provide excellent care in a high-end environment that I've always envisioned.