By Amanda M.

Tompkins

, OD, FAAO, Memphis, Tennessee
Arranged in two parallel lines converging on the horizon were dots of red and white. I strained my view along the path of those runway lights into the featureless white abyss, hoping I could simply will the plane into existence. It was an hour late. I sat in the passenger's seat fumbling the wrapper of my granola bar with stunted dexterity through my mittens. It was the last of my provisions for the trip I packed a few days before; promise of a grocery run, uncertain. The heat was on max but, unable to warm my toes, I was now succumbing to the -40F air just outside our vehicle.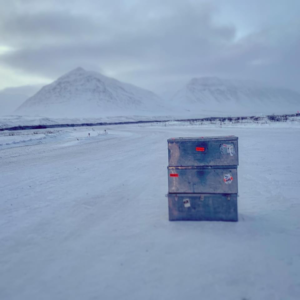 At last, I took a chewy bite and squinted through the ice fog at a few men shuffling on the ice and snow in front of a small metal building, the airport office. They were communicating with gestures I decided could only signal one thing. I had been aware that planes were often delayed for weather conditions in this part of the world, sometimes for days. It wasn't until the reality of being "weathered in" settled upon me that I felt the intense desperation of truly being out of options. The juxtaposition of being in the middle of the tarmac in a vast land with nowhere to go created an odd claustrophobia. The only way home was by plane, and it was nowhere to be seen.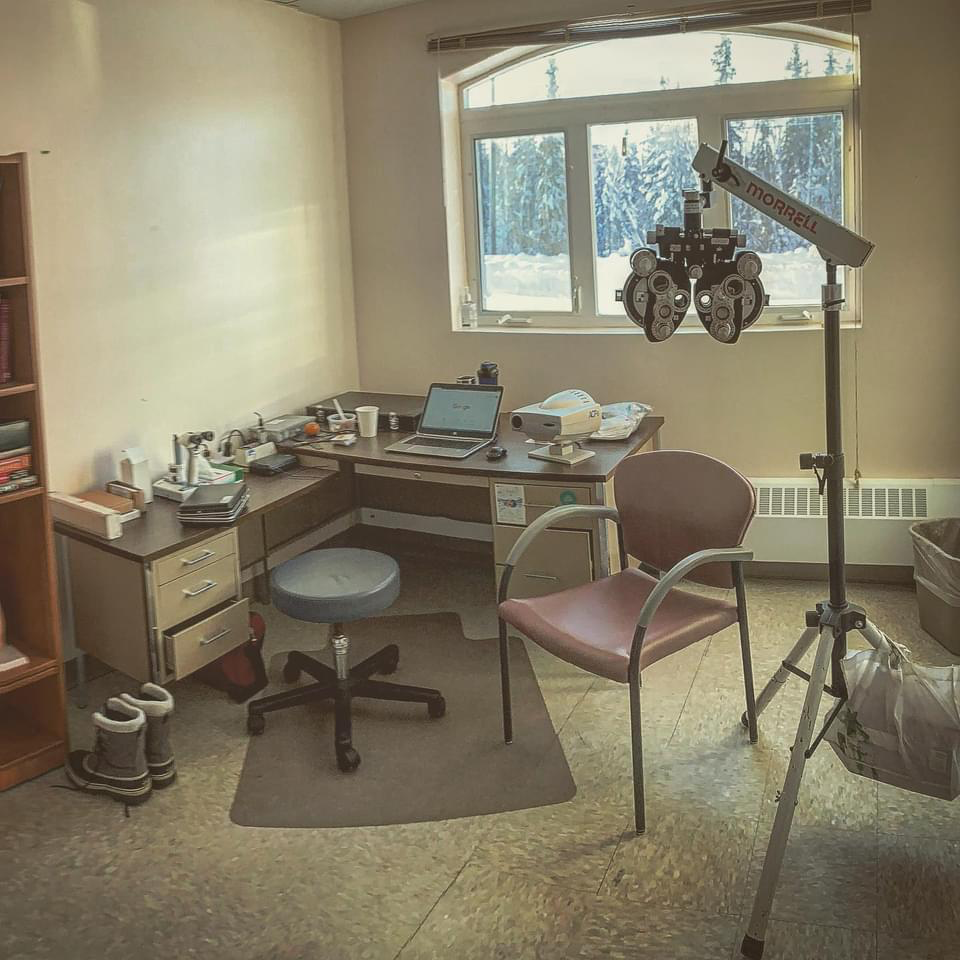 *     *     *     *
I never imagined when I wrote the first part to my story in Women In Optometry in 2016 that I would be writing the second part able to attest so completely the idea that "love takes us to unexpected places, and this has never been more true than what I have seen happen with my career."  Looking back, the foreshadowing was eerily accurate.
In 2019, I had the opportunity to move to rural Alaska to provide eye care during some of the "coldest consecutive days on record in the last 50 years," to quote one of the native elders. My time there fulfilled lifelong dreams of traveling to Alaska, flying in a bush plane (even if I was not yet the pilot) and seeing firsthand some of the most remote and beautiful places in the world. For clinic, I set up a makeshift exam room in the community/health buildings in the villages and provided comprehensive care. The job required triage and treatment from hundreds of miles away sometimes, and tertiary care arrangements included flights from the villages to Anchorage. Despite what most would consider less than ideal circumstances, the human spirit of connection among all people shone brighter in the land of perpetual darkness than I'd ever seen.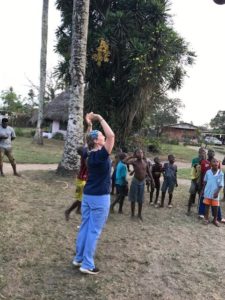 A few months before I moved to Alaska, I was in rural Africa with a dear friend of mine and her husband. They make trips to their clinic twice a year and after asking if I could come along, they welcomed me aboard. It was a world I had only heard stories about, hosting a clinic scene unrivaled by any other in the world—a sea of anxious faces waiting under the slim shade of the trees for their number to be called. In my week there, my role was to assist in the OR and to determine, with an exam, surgical cases from those that were "inoperable." Some had traveled hundreds of miles and waited months for an exam that lasted minutes.
In this context, "Sorry, nothing can be done" was particularly difficult for me to accept. Perhaps the most striking feature of it all though, was the unconditional gratitude expressed by the people there, no matter the diagnosis, and the connection among us all that facilitated a dirt-court basketball game of HORSE with the school children.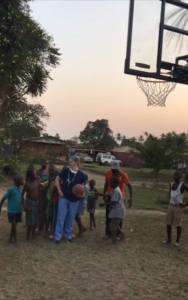 These experiences along with optometric missions to Central and South America have imparted to me a lifetime of lessons for which I am forever grateful. There's just something about the duality of a phoropter in my luggage and "crash survival skills" in my mind that produces, invariably, a solid sense of perspective. Our world is loud and especially now with COVID-19 dishing out serial uncertainties, it's downright cacophonous. Strip away the noise, as with the silence that accompanies a freshly fallen snow, and what emerges is a steadfast, quiet truth—we are all the same. The power of optometry is that it highlights this great human gift. It allows for connection with our patients and an opportunity to show love that defies borders.
*     *     *     *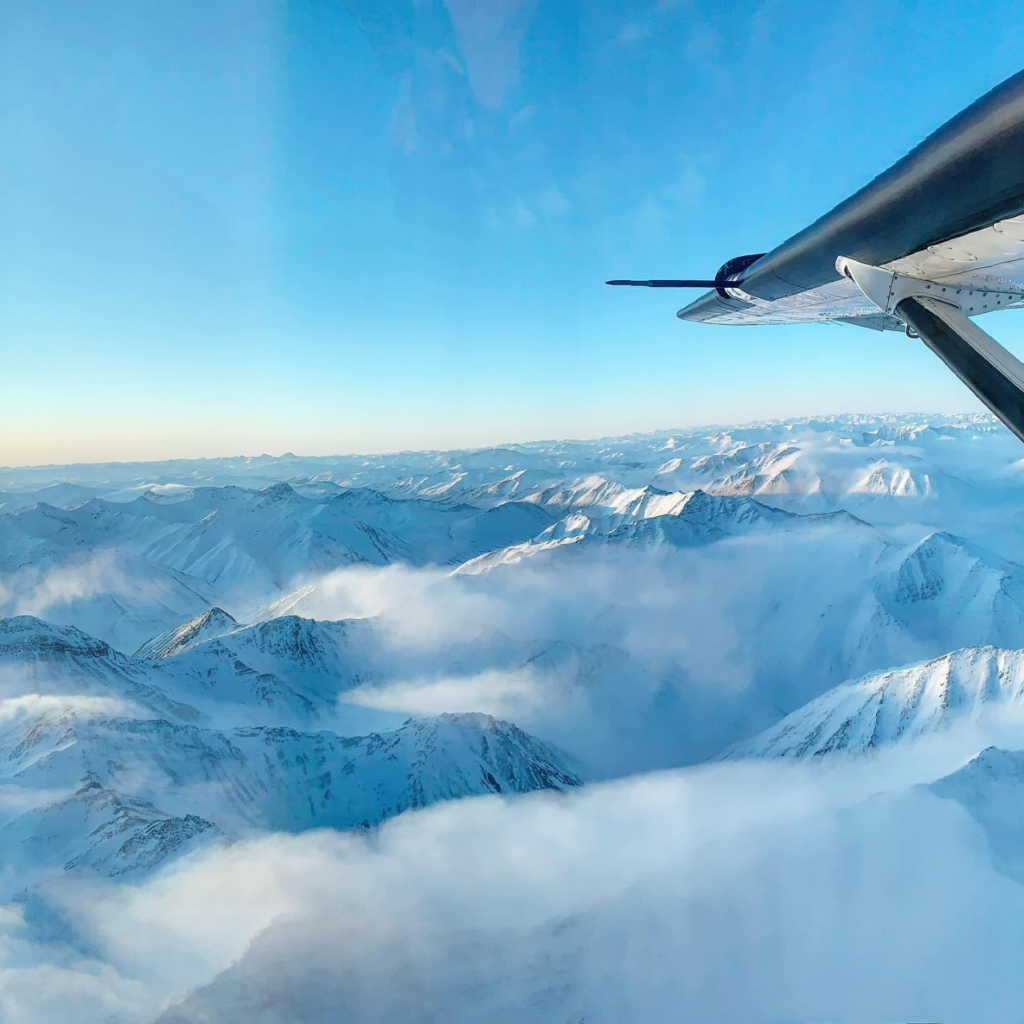 The next day, we departed on time ascending through the clouds and over the Brooks Range bathed by the mid-morning rays of the sun. I gazed across the imperial blue peaks and reflected on the enormity of my experience and the smiling faces of the week's patients. The indescribable raw beauty of the landscape echoed my gratitude and stunned me. I knew then that I had only begun to explore.
Read Dr. Tompkins' first installment of This Is Not My Gig here.