Annual salary and compensation surveys show year after year that there is a gap in reported compensation between men and women in the same profession. In optometry, that seems to be true as well. According to a 2020 survey, asking for 2019 compensation data, on average, male ODs working full time reported earning nearly $198,000 while full-time women ODs reported an average income of $130,000.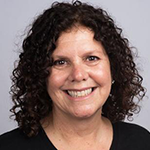 During the Workforce and Demographic Update panel at the Women's Leadership Conference, Stacy Lyons, OD, of the New England College of Optometry, said she was stunned by the pay disparity reported by WO in 2019.
"I started to read about gender inequities in other medical professions. This is not unique to optometry, and it's important that we grab the opportunity to start working at solutions that chip away at this."
Diane Russo, OD, MPH, FAAO, also of New England College of Optometry, said that a team at the school is analyzing pay data by factors such as the number of years in practice, mode of practice, whether the doctor is an owner or employer, "so we're getting a clear picture of the pay gap."
Jobson Optical Research has shown that the pay disparity is smallest among the newer ODs, but for women who are further into the profession, the pay gap seems to be wider.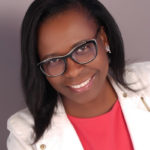 Ray Corbin-Simon, OD, consultant with The Power Practice and owner of a practice in Piscataway, New Jersey, said that she sees younger female ODs as more assertive than their more mature counterparts. "Maybe they're more in debt and more prepared to say that they want what's fair. Many older ODs are not as used to negotiation."
TABOO CONVERSATION
Discussions about salary are often seen as too personal or inappropriate for conversation, but that taboo can make it more difficult for employees and employers to approach the topic. Dr. Corbin-Simon said that equitable payment can make good business sense. She encourages OD owners "to open up their books and help their associates and employees understand how money comes in and flows out." While she gets some pushback from doctors who feel that exposes too much personal information, she said that transparency can help create buy-in to practice goals and a better understanding of the revenue that associates are generating.
Dr. Lyons added this is "not a woman problem. It's an optometry issue." She noted that the American Medical Association recently published its Principles for Advancing Gender Equity in Medicine. Dr. Russo agreed. "It's definitely not enough to talk about this issue. Raising awareness is an important part, but without actions to address it, progress halts," she said. She encourages employers in every facet of the profession to look to address any implicit and explicit biases they may have that impact fair compensation.
WANT TO HEAR MORE?
Watch their full conversation from the 2020 Women's Leadership Conference below.