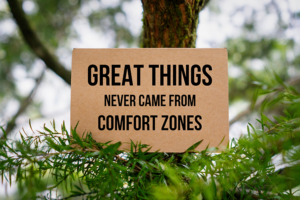 While Dori Carlson, OD, FAAO, of Park River, North Dakota, has never had to negotiate for her salary as a practice owner, she said that she has negotiated the purchase price of a practice, three office buildings and three homes. "Sometimes negotiation is different for each of us," she said. That's especially true depending on what stage of life someone's in, but there's no doubt "we negotiate every single day with somebody."
Dr. Carlson, along with Hardeep Kataria, OD, FAAO, of Oxnard, California; Maria Sampalis, OD, of Cranston, Rhode Island; and Leslie O'Dell, OD, FAAO, of Hanover, Pennsylvania, shared their best advice for negotiation.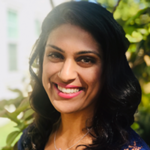 Understand what's on the table. Dr. Kataria said that it took some time to gain experience with negotiation, but she's grown wiser and now has a full understanding of what she can negotiate for in her job. It's more than a salary; "it's health benefits, PTO or tech support with scribes," Dr. Kataria said.
Be reasonable. Dr. Sampalis said it's important to take advantage of your local and online networks to learn as much as you can. Research salaries and opportunities in your area. Through her work with colleagues and with her sister, an attorney, Dr. Sampalis said that she enjoys spreading the knowledge and helping others. Pay attention to the details in your contract, especially related to ownership of intellectual property or a strict covenant. "Think ahead about what you are looking to do in the future," she said.
Certain statements could set you back from another opportunity. Dr. Carlson added, "You lose your credibility if you haven't done your homework. Know the going rates when you make your requests.
Know your value. Dr. O'Dell said that the best way to showcase your value is through the work that you are most passionate about; for her, that's been dry eye and medical eye care services. "That passion is going to bring value to whomever you are employed by," she said. Continue to learn as much as you can about that area of expertise. Dr. Kataria asked her current employer for more transparency about revenue she generates, and now she has a better understanding of her productivity. "I can see how I am performing, and I can compare my January from this year to January five years ago and really see my growth and convince myself of my worth."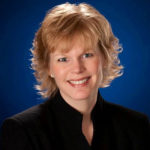 Forget your fears. "Do something that scares you because that's how you grow," Dr. Carlson advised. One of her scariest moments was the first time she asked someone to vote for her when she ran for the president of the American Optometric Association, but it was a few uncomfortable seconds that led to a position that ultimately provided great opportunity.
"Don't be afraid to move from one place to the next if you feel that you're undervalued," Dr. O'Dell said. Be courageous and move through these conversations that can sometimes feel awkward. Find out if negotiation is possible or if it's time to move on. "That's what took me the longest—to realize it was OK to make the change. And once I made the first change, it made the second change easier to do."
"The fear of rejection can hold a lot of weight in a negotiation," Dr. Kataria said. "If it didn't work out, it wasn't meant to be, and something better is waiting on the other side." When you aren't afraid of the "no," you can "use the rejection as motivation," Dr. Sampalis added. "Appreciate the little wins."
WANT TO HEAR MORE?
Watch their full conversation from the 2020 Women's Leadership Conference below.