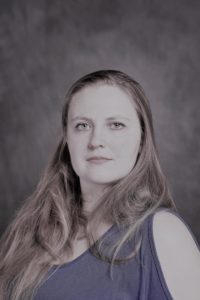 By Irina Yakubin, OD
The metaverse is a place of opportunity and wonder, but the primary way to absorb the metaverse will be the same as with social media and other virtual worlds–through our eyes and brain. This is why I, as an optometrist, am working hard to ensure that eye care professionals have a firm place within the metaverse landscape–and I'm not alone. 
Here is what you need to know about the metaverse in general and about the Optical Metaverse, which is being built as I write this. 
WHAT IS THE METAVERSE?
An interview in Forbes, "techie" Kristi Woolsey describes the metaverse as a combination of virtual reality and mixed reality worlds that can be accessed through a browser or headset which also allows people to have real-time interactions and experiences. Recent technological developments, including artificial intelligence, or AI, are allowing us to create virtual ecosystems and reach people all around the world like never before. Web 3, a "futuristic" web space that is already being created will allow us to trade within the metaverse via both standard currency and cryptocurrency.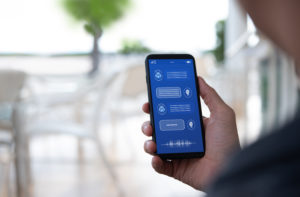 In a way, the development of metaverse spaces is the next step in the technological advancement of the digital and virtual worlds. Think of websites, social media and event platforms, all of which have become even more important after COVID. This is the next step in their evolution. 
The possible applications are endless–from creating a fantasy world for entertainment to creating a better buying experience and even a space where people can learn about their eyes and vision. I believe that the metaverse will be what we make it, which is why I'm working alongside Omniverse and Optical Metaverse founder, Charlene Nichols, to make the metaverse an optometry-friendly place. 
HOW MANY METAVERSES ARE THERE?
Metaverse visionaries agree that the metaverse is a single, interconnected space of various virtual environments. 
Right now, there are multiple metaverse platforms available, and some are already hosting events. For instance, Decentraland, which is just among several metaverse creation platforms, hosted the inaugural Metaverse Fashion Week at the end of March 2022. The event drew a variety of known fashion brands including Dolce & Gabbana and Estée Lauder. Per Vogue, the Metaverse Fashion Week was a mixed success that drew plenty of attention despite the implementation of new technology, and the organizers are already planning another event for 2023. Eyewear, however, was not represented during Metaverse Fashion Week. 
Another, perhaps more familiar metaverse is Meta, formerly known as Facebook, which just revealed a sneak peek at its "realistic avatar."
The metaverse is a new concept, and it's easy to be skeptical of any new idea– especially one that involves technology. However, many of us have already witnessed how "new" technology can become part of our daily lives over time. When Facebook launched in 2004, it was just a fun way for people to socialize. Now, Facebook and other social media platforms are a key component for virtual networking, marketing and sharing professional information. Social media is likewise used to promote educational events from some of optometry's most respected groups and organizations. 
MEET THE OPTICAL METAVERSE
The Optical Metaverse is poised to make its debut on Oct. 7, 2022, at which time users will be able to truly interact within the virtual space both with exhibitors and with other visitors using their avatar. The Optical Metaverse is a metaverse space that is created specifically for eye care and optical professionals, and it will be a place for both events and day-to-day virtual interactions. 
The metaverse will allow EPCs to reach younger generations: Like many forms of new technology, the metaverse space will attract younger generations who, just like their senior counterparts, have a lot to learn about their eye health. By engaging within the metaverse, I hope to inspire a passion for vision education which will, in turn, create patients who are more knowledgeable about their eyes and the role of optometry in eye care. 
Telehealth tie-in: Whether you love it or hate it, telehealth is here and it's likely not going anywhere. We cannot stop it, and, as a millennial optometrist, I don't think we should be ignoring it. Instead, I think that optometry should be at the forefront of telehealth to help ensure that the practice is regulated by doctors, not corporations. With technology advancing quickly, I imagine that telehealth will soon enter the metaverse, and I want health care providers to set the standards of metaverse care. 
I will have the distinct honor of speaking about the metaverse alongside Charlene and other metaverse experts at Vision Expo West; we will be live on the Innovation Stage at 11 am on September 15th. We will also have a virtual option available through the Optical Metaverse and My Vision Show group. 
Dr. Yakubin is a junior producer at My Vision Show and Optical Metaverse. Follow her on LinkedIn.