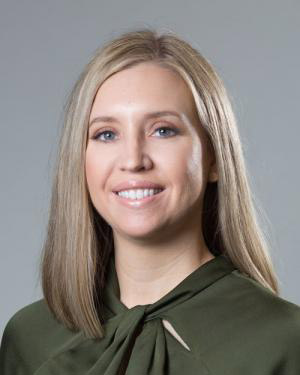 Mirjana McCarthy, OD, FAAO, says it took nearly a decade of gaining experience in the profession before she even considered taking on a role as a practice owner. "I always thought it was interesting and appealing to work for yourself for the flexibility and ability to make your own decisions for your patients and practice, but it kind of scared me as a new graduate," Dr.
McCarthy says.
She had been working for the past three years as the only OD in an MD multispecialty group, coordinating with the oncology and neurology departments to provide eye care and disease management. She previously completed a six-month rotation at the Bascom Palmer Institute, a oneyear residency at Illinois College of Optometry in primary care and ocular disease and five years at a laser eye surgery center. All of these experiences prepared her with a high level of confidence. So by early 2017, Dr. McCarthy "was getting an itch for what was next when I saw a practice for sale."
Located in Clarendon Hills, Illinois, a village about 25 miles west of downtown Chicago, it was close to home in a convenient location, and the business has been in the community for 70 years. "I could branch out to do my own thing but keep the tradition of private practice going," Dr. McCarthy says.
She submitted her interest—along with several other parties who wanted to buy the practice. The process was long and drawn out as a result, and Dr. McCarthy says that she's grateful to mentors she has met as a member of the Vision Source® network and her consultants with iCare Advisors for leading her through the process. "I am so thankful for the expertise and insight for the business side that I'm not as familiar with," she says. "They brought things to my attention—issues that I wouldn't have thought to look at, like zoning. I assumed because the building had vacancies that we could expand—but it wasn't that way."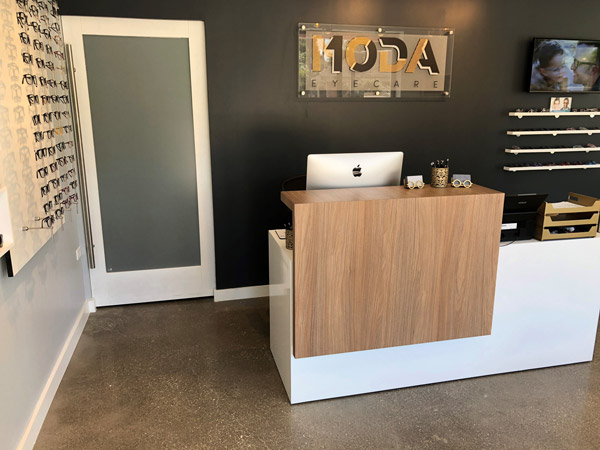 Dr. McCarthy says that she was devastated to learn that she could not expand or renovate the space and keep the practice in its longtime home. "Part of the appeal was the history of that OD being there for so many years," she says. She was lucky to find new construction just a half a block away.
The practice name Moda Eye Care represents her without having her actual name in it. "Moda means fashion in many European languages," Dr. McCarthy explains. "I'm 100 percent Serbian, so I wanted to keep part of who I am in the name." Her love of fashion influenced her selection of frames for the optical, and she's stocking it with many options including handmade lines and those from philanthropic companies that give back with each eyewear purchase.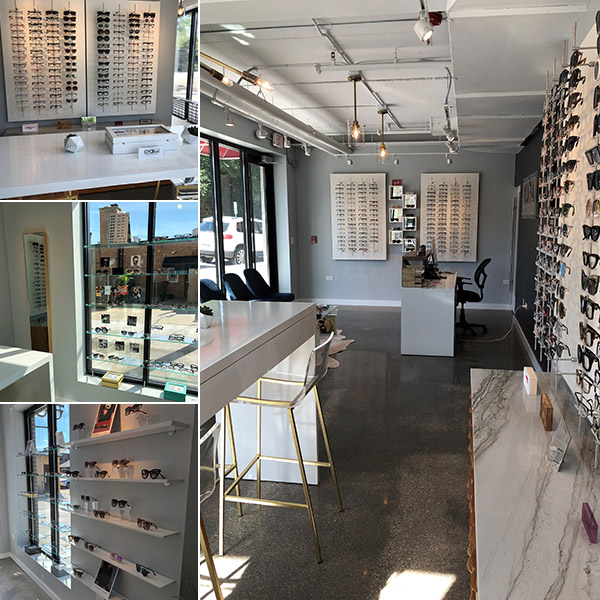 Most of her instrumentation is new, and being a Vision Source member helped her make purchases at more affordable prices. "The top of my wish list was the Marco Ion Imaging System, which will upload to my electronic health records," she says. "It's super modern and sleek." Her new topographer will allow for better management of ocular disease and easier fits for medically necessary and scleral contact lenses.
The new office opened in June, and Dr. McCarthy looks forward to seeing returning and new patients in her new space. She's trilingual, which has been beneficial in drawing in new patients and providing more comfortable exam experiences to the area's large Serbian population. That's just one more way she's putting her own twist on a business with so much history in town.