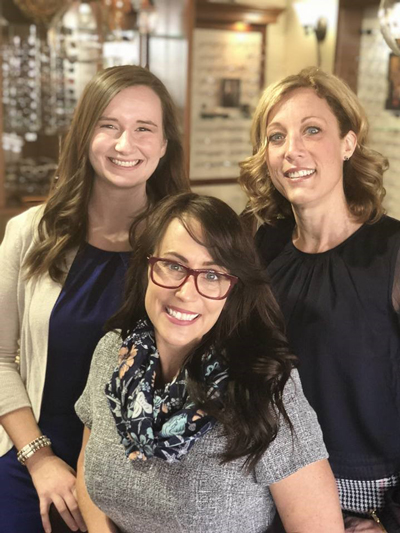 Patients of Leslie Coffee-Gallagher, OD, FAAO, might be surprised to hear that her first career path was in nuclear engineering and physics. That's what she studied as an undergrad at Kansas State University.
But when she got a taste of the engineering life during an externship, she found it a little too isolating. At her regular eye exam that summer her optometrist, Mark Bettencourt, OD, asked her how her studies were going. "I hate it," she told him. "He said, 'You should do optometry.'" It's a challenging field of study with a much more social environment, he said.
She took his advice, earned her degree from the Southern  California College of Optometry in 2002, and came back to work for
him in his Vision Source® practice. Eventually she took over one of his satellite locations, and she and another colleague took on his role
as Vision Source administrators following his death because she saw how important it was for doctors to be engaged in the network.
"I never thought I'd be in private practice; I thought I'd be in industry or academics," she says. "But I love it. I love patient care, and I love the behind-the-scenes stuff" of the networking and business management to make a practice succeed. The guidance of Dr.
Bettencourt and others in Vision Source shortened her learning curve considerably and helped her see that she really enjoyed the social interactions with staff, patients, vendors and colleagues.
Today, she and her business partner, Nicole Meerpohl, OD, make fun a fundamental. "My style of management is to incorporate fun into the culture" of a workplace. Their practice, Lifetime Eye Care of Holton, was launched in 2010 in Holton, Kansas. Dr. Coffee-Gallagher and Dr. Meerpohl are Kansas natives, as is their third OD, Stacey Looper, OD, who joined the practice last year after graduating from Southern College of Optometry in Memphis, Tennessee.
Find your style
That approach reaps many benefits. It can build confidence and trust among co-workers and help employees reach their job
goals. "We're always busy, but we make it a purpose to make fun happen," she says. "When it isn't, that's when you have more turnover."
Leaders need to tailor the experience to what fits their different style. She and Dr. Meerpohl, she says, "are like stripes and polka dots. My style is outgoing, and hers is more quiet." Dr. Coffee-Gallagher is, as she puts it, "naturally happy. I like making people laugh." She found that when she let herself get away from that approach—such as during those times when the practice has an overwhelming amount of work—it had a negative effect. "The times I didn't lead by example allowed for more staff burnout," she says. Work is sometimes demanding, "but laughter is the best stress-buster. It makes each day more bearable."
Skeptics of this approach think that fun would get in the way of efficiency in a business. Not so, she says. "It can help you attract and retain good people. If you're known for it, you hardly have to recruit. And that directly translates into better patient care."
Fun without sacrifice
And fun doesn't mean sacrificing quality. "We're always professional because there are serious things we do," she says. But when patients see doctors and staff enjoying their work, it can build confidence and make them want to come back.
Here's some of what goes on: early on Tuesday mornings, the lobby becomes a jam-session venue. Dr. Coffee-Gallagher says her family is "very musical," so she picked up the banjo. Now, some musical friends and staff members join in on these sessions, and some patients show up just to listen. Local doctors even invited them to play during a recent immunization clinic.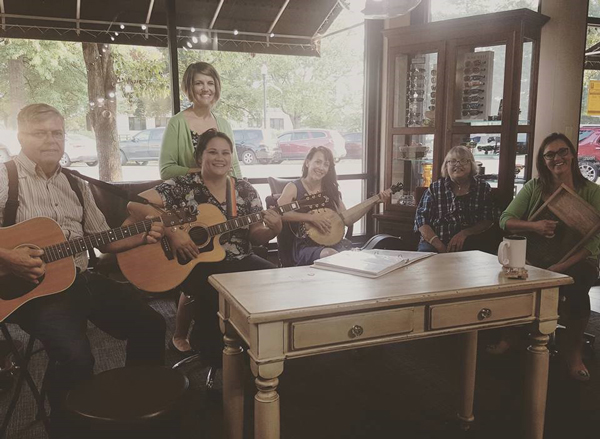 Weekly staff meetings begin with an Ellen Degeneres-style dance. Staff members take turns picking the music. "That helps. Everyone has a more positive mood, instead of, 'Ugh, a meeting.'"
Adding fun can add zero dollars to the budget when it's part of the culture, she says. Consider organized out-of-the-office events, too, to build a better team, she says.