Michele Montalbano, OD, joined Vision Source® a couple of years ago, largely because she felt a little isolated in the small village of Elburn, Illinois, where she opened a practice in 2000. Not only did Vision Source provide her with a network of colleagues, but it also helped with her planning when she decided to move to a new location, a plan that had been put on hold during the recession. Vision Source offers its members a geospatial analysis. "The market analysis service was absolutely amazing," she says. "It did traffic counts and demographic consumer profiling, which lets you know how to market and to whom you are marketing. It
made the decision to pull the trigger on a big move like this much easier," Dr. Montalbano says.
"I just outgrew the confines of that office," she says. "It was getting dated, and there wasn't any room to bring in new technology. You can't run a business if you're not growing. I knew I needed to move."
So she bought a building in nearby Geneva, seven miles east and closer to Chicago, where the rate of growth and the demographics were much better. It was close enough for her former patients to follow her, while also making her practice accessible to more people.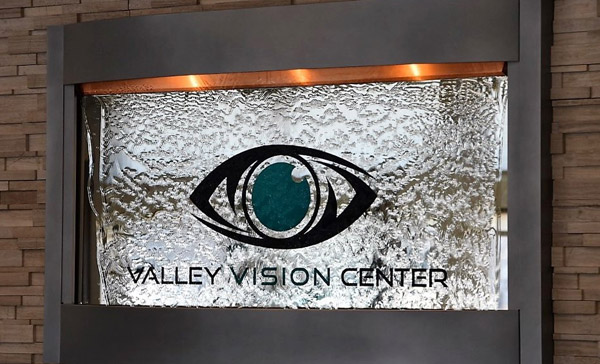 In February 2018, she opened her new office in Geneva, called Valley Vision Center, with about 5,200 square feet, nearly twice the space in the previous location. Dr. Montalbano hired an architectural firm that had experience designing practice locations. The space was essentially gutted and rebuilt with six exam lanes, room to grow and modern wiring that makes adding technology much easier.
Her expanded staff has space to work in designated areas, and a conference room provides a great meeting space. The optical has about 700 frames, about twice the number at the previous space. More space and more help "allow me to concentrate on the medical side," she says. She added a special testing room with OCT and Optos technology. "I have techs and scribes now, and I can really talk to my patients about what I'm seeing and the treatment plans and options."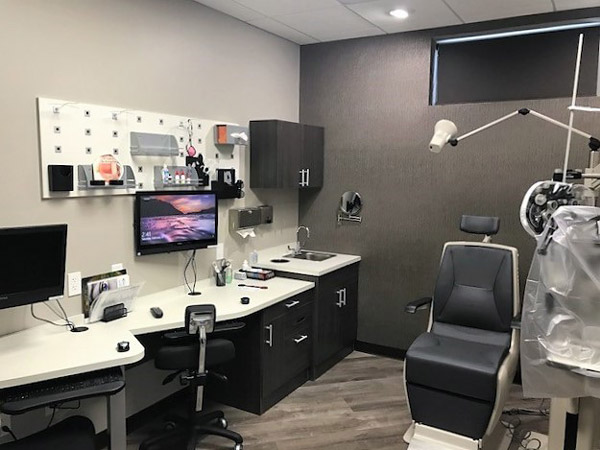 One key addition is Andrea Bloch, the practice's office administrator. Dr. Montalbano calls hiring her "one of the best things I did. She comes with an enormous amount of experience. She knows about managing staff, and she knows optical." Bloch is also involved in marketing and knew the electronic health records system the practice now uses. A key hire can make a big difference. "Andrea is phenomenal," Dr. Montalbano says.
She continues to rely on her Vision Source colleagues as a support system. "Vision Source is an excellent way of creating an immediate support network. I can pick up the phone and call any Vision Source member anywhere and ask him or her any question," she says. In addition, she benefits from the cost-of-goods savings for products and services. "It was a really great choice for me."
Returning patients praise the new practice space. "We've had nothing but compliments. They've been impressed with the technology, and how clean and modern it is. And we've been getting a lot of walk-ins. We're in a front row on a pretty busy street. People are literally driving by and see there's a new eye care facility, and they stop in to see what frames we have and make an appointment."
At her previous practice, Dr. Montalbano, a 1995 graduate of the University of Houston College of Optometry, had a hand in pretty much all of the practice functions. In her new space that's not the case anymore, but she's glad she had that experience. "That honestly enabled me to build relationships with my patients," she says. "I think I needed that to get here."