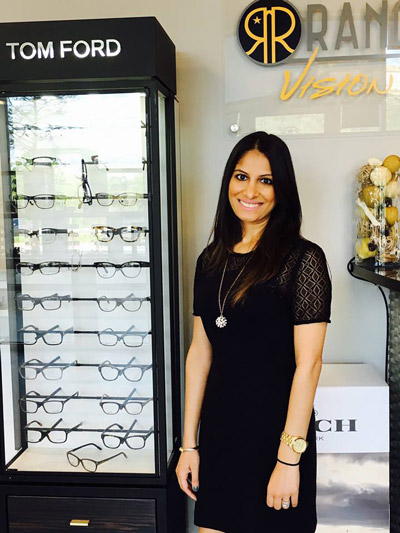 In many ways, Shazeen Ali, OD, feels very fortunate and blessed. Being from a family of business entrepreneurs, Dr. Ali knew from the get-go that she wanted to own her own practice. After she graduated from the University of Houston College of Optometry in 2013, she was doing fill-in work, looking for an ideal location where she might be able to open her own practice. The Houston market seemed saturated, so her husband, Naz, suggested they move back to Austin, Texas, her hometown.
After scouting several locations in Austin, she found her ideal location: a 2,125-square-foot shell in a new shopping complex with
no other ODs within a three-mile radius. Not only was it well-situated but the location was in a beautiful area overlooking the hills
of Austin. The practice, Ranch Road Vision Source®, opened in early 2016.
She and her husband, who is the office manager, lab tech and jack-of-all trades as needed, designed the space with three exam
lanes—one of which is fully equipped now. She built with a specific growth plan, keeping in mind her sister, Sabeen Ali, graduates in 2018 from Rosenberg School of Optometry at the University of the Incarnate Word. "I'm hopeful that we have the patient base by then to support bringing my sister on," she says.
Dr. Ali joined Vision Source even before she opened. She considers her administrators, Laurie Sorrenson, OD, FAAO, of Austin, and Oliver Lou, OD, of Cedar Park, to be her mentors. They helped her see that joining Vision Source with the new practice program, which offers the first year with no fees, would be a fantastic opportunity to reap discounts and start strong. "We were able to open doors with high-tech equipment in place such as an Optos and Visioffice to enhance our patients' experience. Both have been crucial in retaining our patients. Being in a high-tech area of Austin, the optomap has allowed us to provide comprehensive eye care for patients who seek care during their work breaks. The Visioffice has been very important
especially with inexperienced staff because we are able to provide patients with the sharpest, customized prescription and lens options
available," she says.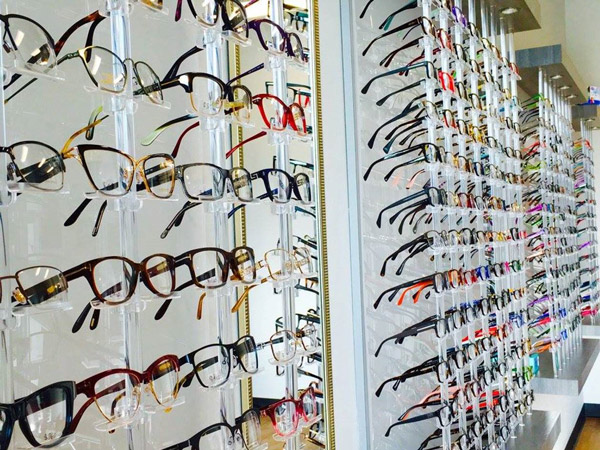 Plus, she's benefited so much from her colleagues in the network. "It's in the DNA of Vision Source members to help each other. They've provided me with so many shortcuts in the process of becoming successful," she says. "I get help from the many successful
ODs not only in my region, and it also expands my access to thousands of ODs in the nation who are willing to collaborate."
Joining Vision Source from the start has put her further along the path to success, she says. "There are benefits I didn't even consider, such as the social media help. Moving back to Austin without a following patient base, I started from scratch, and Vision Source has helped tremendously with branding and marketing ideas. So many of my patients come in and tell me they found me through Yelp, Facebook or Google. Others have sought out our care because they were previous Vision Source practice patients. Not only has social media marketing been highly effective, it's also more affordable than traditional marketing." In her younger, tech-savvy demographic, this has helped achieve great results with a high patient retention.
Now Dr. Ali finds herself in the position of guiding others. Classmates who learn she joined Vision Source are calling her to
ask how it works and whether she would recommend the option. Her answer: an enthusiastic yes. "It's a no-brainer. The Vision Source team has provided me with resources to bring in new patients whom I would not have been able to attract otherwise." Dr. Ali adds that her practice is growing at a rate faster than she had imagined.