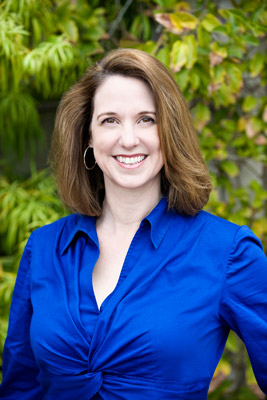 Susan Daniel, OD, started her primary care practice one year out of optometry school in 1992. She and her husband Christopher Davis, OD, worked in that format for nearly a decade, but their schedules dramatically
changed when their infant son became very ill and was diagnosed with severe autism. "Because we were able to adjust our work schedules by owning a private practice, we were able to devote our time to bring our son to 40 to 50 hours of therapy a week." At one of the hospital visits, a stroke rehab physical therapist approached Dr. Daniel during one of her son's sessions and asked her for her opinion regarding a patient who had one eye looking up and one looking down, which was affecting his walking. "When I asked whom they referred to for optometric neurovisual rehabilitation, the therapist said they didn't have anyone."
Coincidentally, it was around that same time that Dr. Daniel first heard of the Neuro-Optometric Rehabilitation Association (NORA), an international, multidisciplinary organization consisting of ODs, rehab therapists, neurologists, case workers and survivors. "My first
NORA conference was on vision rehabilitation for children with autism. The conference changed my whole career path," Dr. Daniel says. While there are many vision therapy optometrists who treat reading problems, strabismus and amblyopia, there is a need for more optometrists to work with the increasing numbers of patients with autism, concussion, stroke and other brain injuries.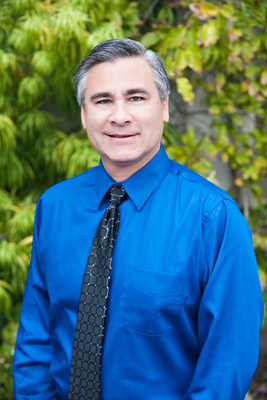 Dr. Daniel says she had her own experience with double vision due to acquired strabismus from hexavalent chromium poisoning
as a child, which the Erin Brockovich movie was about. Luckily, she says, through vision therapy in optometry school, her double vision
was fully treated. She adds that she unfortunately also lost most of her hearing from the poisoning. So when she started working with
nonverbal patients, it was a good fit for her.
She was one of the first optometrists to get hospital privileges in the acute rehabilitation department, seeing brain-injured patients bedside and working with the rehabilitation team to use lenses, filters, yoked prisms, selective occlusion and visual rehabilitation therapy right after the patient's injury, which improved functional outcomes. She also began working as a consultant to all southern California school districts, evaluating and treating children with special needs, teaching them the visual and perceptual skills they need to succeed and meet their unique educational goals. Since it's an underserved population, NORA's main objective is education—giving optometrists and therapists the evaluation techniques and treatment tools they need. "Many optometrists don't know how to treat cranial nerve palsies, vestibular-ocular disorders, heminopsia with field expanders, visual spatial localization shifts with yoked prism, sensory integration and visual spatial inattention. This is where NORA helps fill in the educational gap."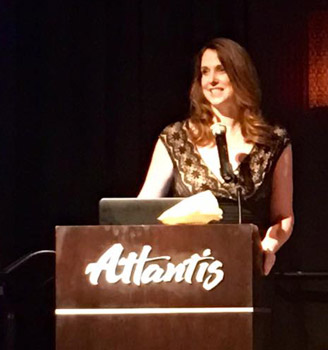 Since that first NORA meeting 16 years ago, Dr. Daniel became a NORA clinical skills instructor and served six years on the
board before becoming the organization's president in 2016. Her practice is an externship rotation site for the Illinois College of
Optometry, giving students experience in treating special populations. "I love sharing with future optometrists what I have learned
from my son's developmental therapies and how to work with nonverbal and sensory-challenged patients. We're changing patients'
whole lives and their ability to be independent and communicate. I get goosebumps when they reach these accomplishments."
Both Dr. Daniel and Dr. Davis have been part of the Vision Source® network for 17 years. The support they have received from
the member doctors each month has helped them run their Carlsbad, California, practice efficiently. The vendor support has also been
invaluable, such as the equipment they have purchased for their special needs patients, including the Optos Daytona, Diopsys VEP, Zeiss HFA and FDT, OCT and other diagnostic equipment. The doctors also have a Sensory Learning Center, which uses sophisticated
equipment for phototherapy, auditory integration therapy and vestibular therapy to treat sensory integration disorders common with autism and brain injury. Many exams last one to two hours, often done while sitting on the floor or with patients in a swing. "It's imperative to be proficient with a retinoscope since most of her patients can't answer, 'Which is better, one or two?' Every patient has
a specialized program to meet unique goals. It is a very creative aspect of optometry."
Throughout this journey, the practice has grown to a $2 million dollar business with three locations and a therapy space. She
spends two days in the main office and the rest of the week in the other offices, at the hospital, lecturing, teaching or visiting classrooms to help teachers work with students. Dr. Davis and their two associates cover the rest of the office hours. It has also given her the flexibility of writing her own schedule for her business and her family. "Who would have known that having my own optometry practice would give me the flexibility to take care of a special needs child? It works great for us and our four children," Dr. Daniel says, noting the ability to adjust her schedule and learn from her patients. "As patients share their journeys with me, I also learn new things that may help with my son."
Matthew is now 19 and through vision therapy, he has developed the skills to communicate by typing on his iPad and writing, she says.