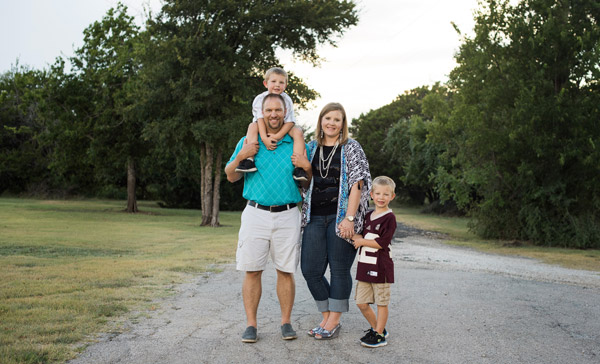 Hutto, Texas, 30 miles north of downtown Austin, is not a large town, which might be why there was no optometrist there when Sarah Johle, OD, was looking for a place to open her new office. She was completing her internship with Laurie Sorrenson, OD, FAAO, a Vision Source® practitioner and administrator in Austin, when she and her husband, Aaron Johle, a native of the area, began to consider the option. Dr. Johle ran the idea past Dr. Sorrenson, who encouraged her and told her it should be a no-brainer to open as a Vision Source® practice.
That was in May 2008, and she quickly found a house built in the early 1900s that would work as an optometry office. "We opened in August 2008, and a month later, we found out we were expecting our first child," she says. Even so, she managed to nurture her practice and her son along in the office with two exam rooms (one was retrofitted from an old kitchen).
For five years, Dr. Johle was the only OD, but the demand in the town was surprisingly large. "The goal had been to move after five years, and we did. We now have five exam lanes, my husband is the office manager and I have an associate who works five days
a week, plus I'm hiring another part-timer." Aaron Johle can step in as optician, too.
Dr. Johle recalls that it was a scary step to move into a new office, even as it was necessary to continue growth. "We wouldn't
be able to grow if we couldn't expand. It's a small town, but it has a big reach. It helps that my husband is from the area, too. I have a lot of people asking if I'm related to the Johles in town. I like that everyone knows each other. We're both from small Texas towns that had populations of about 700." She's seen her practice grow as one patient in the family will check out the practice, coming in for an eye exam. Then the patient has all of his or her relevant records transferred and the rest of the family comes, too.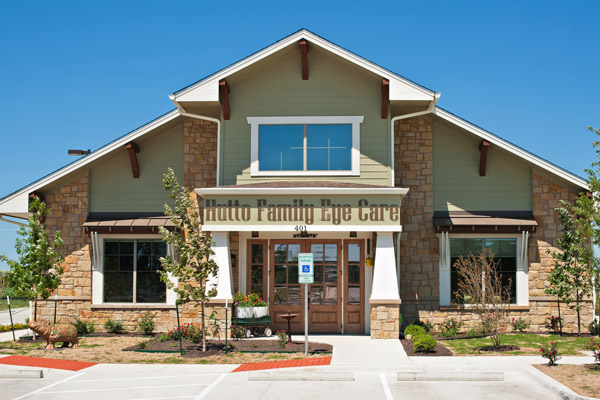 There's something a little bittersweet about the success she's seen. By bringing in associates, Dr. Johle is no longer the doctor everyone sees. "Many of these patients have watched my boys grow up, and the little kids who were my first patients are now in high school," she says. But this level of growth also indicates the need in the community. "I attended a Vision Source® CEO summit in February, and I realized that I really need to bring on another associate so that I can work on the business and have a doctor available to see patients when it's convenient for them."
The move was a bit of a challenge for another reason, too. The couple had grown to love the old house that served as their practice home. "It was beautiful and quaint. The living room was the optical; there was a fireplace in the reception area." Those kinds of details couldn't be replicated, but the new location did take some of its inspiration from housing styles. "Two houses in town were our inspiration, right down to the color."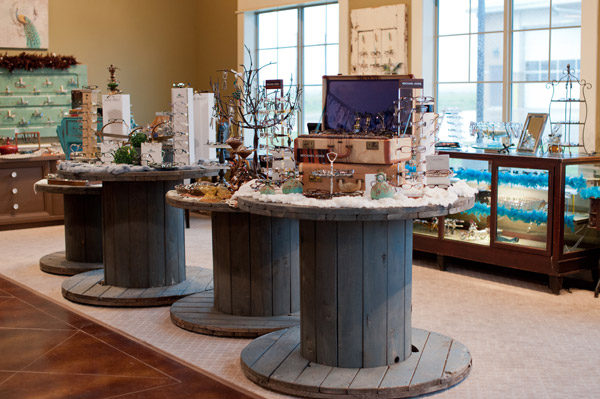 The practice has a Marco TRS system in four of the exam lanes, and the fifth is more of an overflow room. In 2016, she purchased an OCT while she was at The Exchange®, the annual Vision Source® meeting. And in 2017, she upgraded her Optos lease for the newest technology.
The practice is ideally situated for her, she says, near to an elementary school and a middle school. "You can tell when it's 3:30 because it starts to get really busy" when the youngsters come in, she says. Those might include the couple's own sons, now 6 and 8.