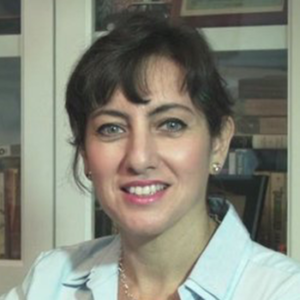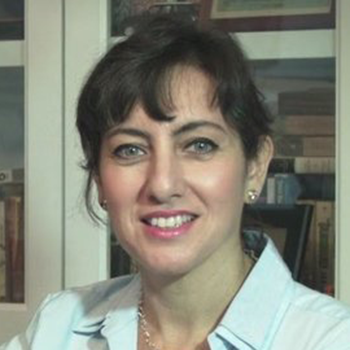 "From diapers to Depends, we see all ages and conditions, but we focus on pediatrics and specialty contact lenses," says Viola Kanevsky, OD, in New York, New York. Indeed, those contact lens sales are what sustained her throughout the COVID-19 pandemic when her practice was closed to all but urgent, emergency and telemedicine patients. "Patients continued purchasing their contact lenses from me rather than going through 1-800 or other online vendors in part because we're fitting specialty lenses. That is helping to tide us over until we can restart."
A mainstay is the NaturalVue® Multifocal 1 Day Contact Lens, which she uses with adult presbyopes and children with accommodative deficiencies. Contact lenses will help her continue her practice growth. "Specialty contacts will propel all of us into a new and better world," she says, encouraging all ODs to break away from the mindset of simply renewing a patient's prescription.
"Those patients who have their run-of-the-mill, uncomplicated contact lens fittings are going to become accustomed to telemedicine and simple refills. That leaves us with the patients who need our care and our expertise," she says.
DO MORE THAN BRING VISION TO 20/20
It also means that optometrists need to educate patients about what's routine and what's not. For example, Dr. Kanevsky uses NaturalVue Multifocal contact lenses with young myopes. "The center distance design is ideal," she says. "I started working with this design when it first came out. The NaturalVue Multifocal lens remains one of the better center distance lenses," she says.
It's also a simple and convenient option. "My young myopic patients want contact lenses anyway, so if I'm going to fit them, and I want to use a daily disposable multifocal lens, then that's my first choice," she says.
Dr. Kanevsky follows the research on orthokeratology, but for her, it's a hard sell after years of telling patients not to wear their contact lenses at night. "The effect of orthokeratology lenses also wears off, and most of the kids who come to me have very long days. They may be participating in sports or other lessons after school, and it's not good if the effect of their ortho-k lenses wanes and their vision fluctuates," she says.
It helps, too, that patients who have been fit with these contact lenses do not repurchase them from online companies. "Visioneering Technologies Inc. is a great company to deal with; the lenses are never out of stock," she says.
THE MOSCOW CONNECTION
Dr. Kanevsky looks forward to being able to connect with her patients who live in Moscow. Each summer, youngsters from Moscow come to the New York area to go to summer camp and often get their checkups in New York. One such little girl was referred to her by a pediatric ophthalmologist some years ago—in part because she speaks Russian. From there, word of mouth grew, and she created a patient base of youngsters who see her in the summer and their own doctors in Moscow, who help co-manage these cases.
PATIENT LOYALTY
Dr. Kanevsky enjoys the more complex evaluation and follow-up routine that comes with specialty contact lens fits. "Some of these patients are quite young, and they're going to be with me for years. Patients who need specialty lenses, including multifocal, toric and scleral lenses, are going to be loyal."