In the first decade or so after her 2006 graduation from Pennsylvania College of Optometry, Alizzi J. Stanchel, OD, worked primarily in corporate locations. She gained tremendous clinical knowledge and patient management skills during that time, but she did not have experience operating an optical dispensary.
So when she opened Next Level Eye Care in Jessup, Maryland, in 2018, the learning curve was fairly steep. She's grateful she was introduced to Uprise, the cloud-based electronic health records (EHR) software from VisionWeb, she says. "Learning how to run an optical is a brand new world. I had to learn how to sell eyeglasses. I needed to learn what frames go with what prescription or what fits someone's face," she says.
The business approach in running an independent practice is different. "I had to learn how to balance being a retail provider and a professional services provider, as I treat and manage all ocular health and visual conditions allowed," she says.
OPTICAL MANAGEMENT
She also had to learn how to manage the finances of an optical dispensary. As is true of every optical, a significant amount of operating capital is tied up in inventory. So it's important that she made smart business decisions that maximized her efficiency and her profitability from the start.
Uprise was a great choice, she says. First, it was cloud-based, which became extremely useful when she found herself needing and wanting to access patient records remotely during the COVID-19 pandemic.
Secondly, Uprise's built-in connection to VisionWeb's online ordering platform for optical management is important. "Most of the data about frames is already uploaded into the system, so my staff and I don't have to spend time manually entering or duplicating information."
Third, it was surprisingly affordable for being such a robust system. "I am not charged per user, and for a new practice, every penny counts," she says.
From her days in different corporate locations, she had become acclimated to other practice management systems, but she says she was glad that she didn't stick with those purely out of convenience. She finds that Uprise has saved her time in optical management and throughout the workflow of her practice.
TOUCHPOINTS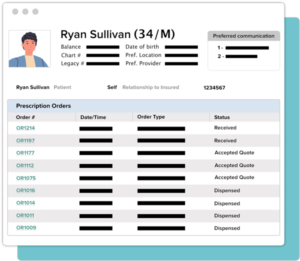 Uprise EHR & PM plays an important role in health records, billing and patient demographic data and in managing the optical. "We use it to maintain our schedule. We use it for exam data. We use it for tracking invoices and inventory management. You name it—exams, receipts, bills… it's all in there," she says.
Her two staff members use Uprise and it provides a level of accountability throughout the office. It's easy to see who has made appointments and whether patients have an outstanding balance, for example, when they arrive, which helps allow for correct patient payments.
It's helpful, too, that multiple people can use the system at once. "After I'm done with the refraction, I can hit submit and the optician can print it out. I can continue with the exam, but the optical or front desk staff can pull the prescription from the summary page. If a patient calls for the prescription later or wants to purchase new eyewear, that information is readily available," she says.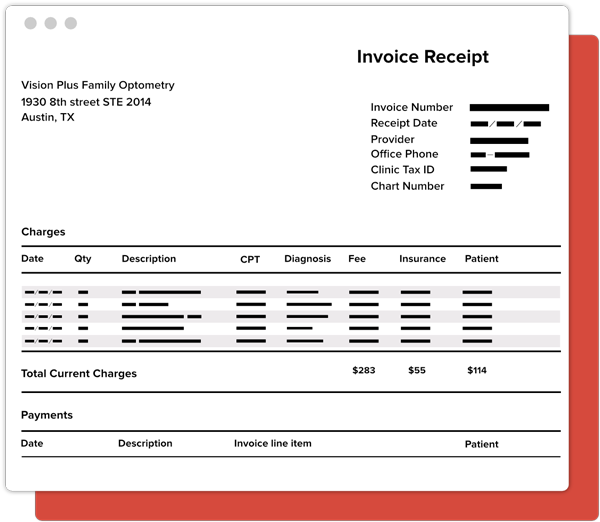 Through Uprise features, staff can send patients their history form to complete online—or even from their phones in the office. "That information is inserted into the exam data. It's convenient and fast," she says. Patients don't have to start the visit by sitting down in the reception area to fill out sheets of paper. "This helps us get patients in and through the exam process. Especially now, when we are trying to keep the number of people in the office at the same time to safe levels, efficiency matters," she says. Throughout the appointment, additional diagnostic data from pretesting and the exam are entered into the patient's records. Patient data is automatically uploaded and stored to the cloud so Dr. Stanchel's staff can access them from any device in their practice.
SMART DECISION-MAKING
Now that Dr. Stanchel is approaching her third anniversary, she can see that she's made some smart business decisions. Her Uprise system lets her explore where her strengths and opportunities are, too. "I can look at how often I've used certain CPT codes, for example, so I can highlight growth areas or see what I need to focus on," she says.
Explore the full workflow of features Dr. Stanchel mentions by requesting a demo of Uprise EHR & PM.