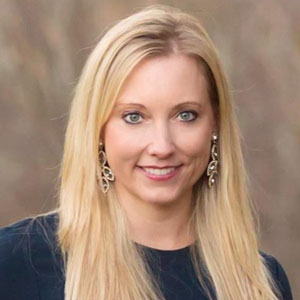 With a large practice comes large responsibility, and Amanda Barker, OD, is very familiar with both concepts. Dr. Barker and her husband, J. Michael Assell, OD, opened Advanced Family Eye Care in Denver, North Carolina, in 2004. Today, they employ five doctors and a staff of 30. The practice is split into two buildings; a main practice and a vision therapy clinic. "I need efficiency and a streamlined process," says Dr. Barker. "One of my goals over time was to develop an infrastructure for the practice where more technology would integrate seamlessly and offer a more efficient workflow for the practice—from beginning to end." To Dr. Barker, improving efficiencies for her employees heightens the patient care experience. She knew what she wanted: a software that was truly cloud-based, a billing cycle with a faster turnaround on payment and a system that would allow them to control their aging accounts receivable.
TRACKING THE DATA
"I am very numbers-oriented," she says. "Prior to going into this program and making the decisions, I monitored everything with different tools that didn't fully integrate, as well as Excel spreadsheets. I thought that if the integrations of all of these technologies were smooth and seamless, I could get data in a very efficient way," she says. That's important to her because, she says, "I need to have numbers available so I can be proactive, not reactive." Dr. Barker approached the choice analytically. "I looked at many different platforms," she says. "This combination of VisionWeb for ordering and revenue cycle management (RCM) coupled with Uprise EHR and PM was taking me in the right direction."
EXPERTISE WHEN YOU NEED IT
One of the primary decision-making factors for Dr. Barker was the new billing structure. "The piece that I was most intrigued by was the hope that I could have an off-site highly educated team of billers that could offer a second set of eyes on claims as they're being submitted," she says. "That would improve the time that claims sit in the office." She points out that if an in-house billing coordinator is out, the practice cannot send out claims for a day or more. She also notes the challenges of training a staff member for that position, making it difficult to have multiple billing coordinators in-house. This is where VisionWeb's RCM team made its grand entrance. "Prior to RCM, we were running 14 days behind on getting all the claims out, which was not acceptable to me. My goal was to have claims out within 24 hours, and we're about 90 percent there" she says. The new process with outsourcing billing has significantly sped up the time in which the money comes in, and even how quickly the practice sees denials and rejections. "When you get a rejection, you're already two weeks behind. If the biller doesn't reprocess right away, you're another two weeks behind," she says. "The burden on resubmissions is greater the longer a rejected claim sits there."
While Dr. Barker appreciates having an in-person insurance coordinator on site, she is pleased overall with the role of the RCM team and Uprise in the process.
CONNECTIVITY FROM AFAR
From the get-go, it was key for Dr. Barker to find a program that was truly cloud-based and works alongside the credit card vendor and CLX contact lens ordering system. "That decision of moving to Uprise helped us survive and, in some ways, thrive during COVID-19," she says. "I had many [staff members] operational off-site during COVID-19, and that's what I wanted to get to. That has been worth making the change."
When a practice chooses to make a change, the ripples of the decision are felt in many areas. "Any time you make an EHR change, it's literally the most important decision and piece of technology," she says. "It's the start from which you make every decision…knowing where we are going in the future, integrating all of these things and operating. That was super important." She also recognizes the long-term effects of this choice. "This is a decision made for the next 20 years of my practice. I had one shot at making an EHR change—it's a big decision," she says, noting that it affects every person in the office.
The final selling point of Uprise was, of course, the EHR ability. But there were more factors that made it appealing. "I love the portion where it lets us tie and develop treatment plans." Dr. Barker appreciates the ease that now comes with documenting and coding the patient encounter. "We're a medically oriented optometry practice with many subspecialties. That platform for the EHR was the most streamlined and easy to use for documentation."
Looking back, Dr. Barker is grateful the practice made the change. "If I can make the patient flow better and a doctor's day better, I could make everything else fall into place."
If you're interested to see how Uprise EHR & PM and VisionWeb's Revenue Cycle Management solution work together to expand your patient care and scale your profits, talk to the VisionWeb team here.