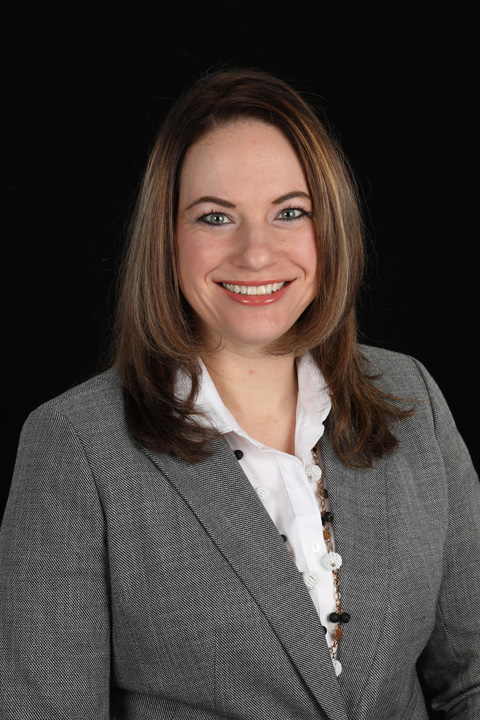 Amanda Lee, OD, has had a series of career firsts in a corporate setting. Her first job in the optical field was as an optician in a National Vision Inc. location inside a Walmart store. She obtained her ABO certification while working there. She also first shadowed an optometrist working in a practice inside Walmart.
Following her graduation from Pacific University College of Optometry, Dr. Lee experienced another first—opening her independent practice and starting her professional optometric career inside a Walmart in North Dakota. This past January, she obtained her first position in corporate leadership as the optometric clinical director for Walmart. Recently, her role has evolved into a director of quality assurance for Walmart overseeing the optical division.
A Great Fit
Dr. Lee says her initial career choice in corporate optometry was an easy one. "I knew I could have a tremendous impact, and I could practice to the fullest scope of state licensure that I wanted," she says. "The aspects of a corporate practice that attracted me were the turn-key business setup, low overhead and convenient location," Dr. Lee says.
She also appreciated how her choice offered flexibility for mobility and expansion. "Plus, it provides optometrists with the opportunity to transition into another role, like I did with corporate leadership," she says. When she first started her career, Dr. Lee did not envision what the potential would become nearly 11 years later when she transitioned out of direct patient care and into a corporate role as the optometric clinical director and most recently a director of quality assurance. In her role at Walmart, amongst many other functions, she serves as the voice of the optometrist at a high level of decision-making. If protocols or products are being considered for inclusion in Walmart associate OD practice locations or Vision Centers, Dr. Lee has a chance to assess and provide feedback from the optometrist's perspective. She also elicits input from members of the two Walmart OD advisory panels—one comprised of independent ODs and the other of associate ODs. "With insights from my advisory panels, I am a subject matter expert at the home office when it comes to discussions on topics involving optometry," she says.
Looking Forward
Through the corporate leadership role, Dr. Lee says, "my path has crossed with those of colleagues whom I may never have encountered." She can use her own experience practicing inside a Walmart, as well as what she hears from conversations with optometrists whose practices she visits, to keep leadership informed on the practice of optometry in Walmart stores.
As a director of quality assurance, Dr. Lee says, "How can I enhance the experience that optometrists, associates and patients have in the Walmart space? I'm excited to be working on ways to ensure we always exceed our patients' expectations from a quality perspective. I also want to ensure that we continuously enhance the optometrists' practice experience so they always have a reason to tell a colleague why he or she should consider a practice inside Walmart."
As Dr. Lee has demonstrated, first experiences in the corporate setting can lead to tremendous professional and personal growth.