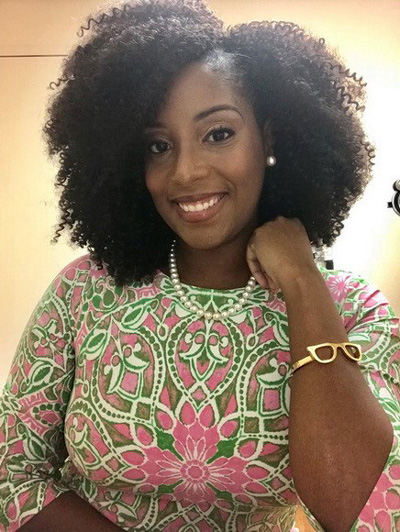 For Channing Wells, OD, pushing herself to work was the strategy that helped her heal after the shocking news that her husband, Deputy U.S. Marshal Josie Wells, had been shot and killed on the job. She was four months pregnant at the time with the couple's first baby. "I was back to work one week after his funeral," she says, and she took six weeks off after her son was born. Little Josie Jr. is now 3.
Dr. Wells' mother co-parents her son, so that's been a tremendous relief to her. However, her schedule had her traveling to three different offices each week, working 9-5 sometimes six days a week. She didn't want to keep up that pace. Earlier this summer, she was speaking to a Walmart recruiter, saying that she was considering branching out on her own. That recruiter told her that a Walmart lease in Hazlehurst, Mississippi, was available–for three days a week. "I drove past that Hazlehurst location on my way to one of the other places where I worked, so I thought it was ideal," she says.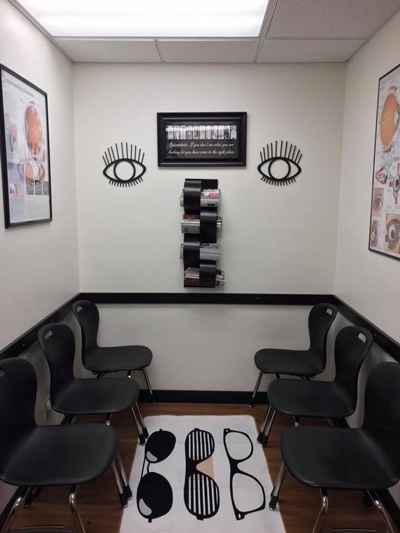 So was the schedule. Another OD has a lease there for two other days a week; the two schedule follow-ups to see the original, prescribing doctor, but either will see the other's emergency patients. "It's a great feeling to know that my patients have access to a doctor I know and trust on the days that I'm not here, if there's an emergency," she says. But the two doctors operate as completely independent businesses. "I have my own desktop computer, my own supply of drops and my own pens and pencils," she says.
It was her husband's prompting, in fact, that encouraged Dr. Wells to take this step. "We were a team. We were married when I was in optometry school, on a Saturday in Mississippi. On Monday, I was back in Chicago to take a final," she says. He had helped her develop a short-term plan that had her opening her own practice within five years. "'I want you to have your own business, and I want you to have it in five years,' he told me. The year he passed, we had just signed a construction loan to build our dream house, so in 2016 and 2017, I was too focused on that project and raising a baby," she says. "But by February, I knew I needed to change how I worked. I didn't want to have to ask someone for time off to do something with my son," she says. Her previous employer encouraged her in the move, too.
Wells Vision opened in August. For her grand opening, a TV news anchor—who had been her college classmate—introduced the story, which became one of her resilience and rise from the heartbreak. "I was expecting it to be a 'new doctor in town' story, but it was a nice surprise," she says. She's excited about the new opportunities—and she continues to find solace in helping others.