Can a young OD come out of school with a mountain of education debt and still afford to launch a solo practice? Mindy Nguyen, OD, FAAO, says the answer is yes, because she's done it.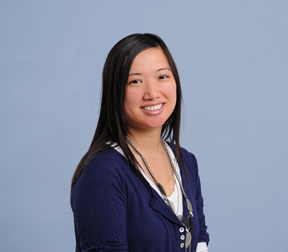 Now nine years out of the Illinois College of Optometry (ICO), Dr. Nguyen has a six-year-old practice in Huntley, Ill., a northwestern suburb of Chicago, and is handling about $500,000 in education and business debt without losing sleep over it.
"A lot of new graduates want that immediate check" and take a job working in a corporate or retail setting so they don't have to sweat their debt. "Somebody offers them $90,000, and that's a good chunk of money to pass up for a new grad with a significant debt," she says.
Still, for those willing to learn the business side, going solo is an option and not that impossible, she says. For Dr. Nguyen, the independence is worth the effort. "There are not many professions out there where you can be your own boss. Optometry is one of them," she says.
How she did it is key. She started her practice, Huntley Eye Care LLC, slowly and steadily. She negotiated her lease to get a few months rent-free, and she lived with a sister. She bought equipment she trusts, like a Marco slit lamp she purchased used instead of new. The office decor was neat but basic. She hired just one employee and was on the faculty at ICO, living on that income while she treated patients a few days a week. "I opened very conservatively with what I knew would let me open the door and get patients in," she says.
As the business grew, she made new hires or added equipment as needed. And there were bumps along the road. "I learned the hard way with certain things," she says. "But I always looked at my budget very closely. In the beginning, every time I purchased something I would ask, 'Can I pay it back?'"
She's still following the slow-and-steady method today, adding equipment and newer decor. The practice is still in the same location, and she sees patients there three-and-a-half days a week and teaches one day a week at ICO. She has an office manager and two assistants and handles some administrative duties herself.
She doesn't try to do it all. She has a "great group of staff" that includes a capable office manager to do billing and deal with invoices. But at the end of each month, Dr. Nguyen looks at every statement and reviews the practice's finances, "so at least I can know if I'm having a good month or a bad month," she says. Nobody should be more invested in the practice than the owner, especially in a small practice where the loss of a key employee can wreak havoc.
As for dealing with debt, her student loan and her business loan are each about $250,000. The terms are favorable; she says she was lucky when she borrowed for optometry school because the interest rate was very low, about 1.75 percent. "So I'm not in a hurry to pay it back because I'm not going to find a loan for less interest. I'd rather take the extra cash flow to invest back into the business."
Getting the business loan back when she started seemed daunting, "but I went ahead and applied anyway." The lending firm Matsco—now called Wells Fargo Practice Finance—approved the loan and structured it so she owed smaller payments during her start-up. Working with lenders who know the business of health care made a difference, she says. A local banker she approached kept pressing her to put down 20 percent, which she didn't have. "My brother-in-law joked around—'I can't believe any bank would loan you money. You have nothing,'" she says. To his surprise, she got the loan approved.
Her lender was actually more optimistic than she was in estimating the business income during its start. She sent in a conservative estimate, "and the lender sent it back and said, 'You're going to make much more than this.' I was like, 'Really?' But we've done pretty well so far."
Though she's in solo practice now, her career path actually started with teaching. She received her bachelor's from Loyola University in Chicago, where she grew up, and then headed to ICO. After graduating there, she did a year of post-graduate residency training at the University of Houston College of Optometry. Then it was back to Chicago to teach at ICO while working part time at a corporate location.
She enjoyed teaching but found it exhausting. "Teaching was great, but I couldn't do it full time until the day I retired," she says. And she wanted more time around patients, but not in a corporate setting. "So opening a practice was my way of finding another environment where I would be happier."
And she is. Her goal is not to live rich, just to live well and have some control, she says. Making time for big events, such as vacations, is a lot easier when you're the boss. "I love this job. It's my office; no one tells me what to do. It's not an easy road, but it's not the paycheck that matters. It's the happiness you get. It's not for everyone, but if you want it go for it, it's possible with passion and hard work."