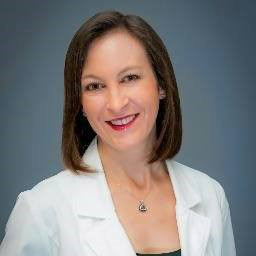 Britney Caruso, OD, decided it was time to ramp up her efforts on social media about a year and a half ago. She had been leasing her practice space in the Target Optical in Lake Worth, Florida, for more than a year at that point, so she hired a social media consultant. Dr. Caruso worked with him for six months. "He taught me a lot and gave me great ideas, but afterwards I was supposed to go and do it. I realized I don't have time for it," Dr. Caruso admits.
She deliberated whether she'd hand the duties over to a pro, and whether the expense was worthwhile. "I initially decided to pass the torch to a company that would make us simple, generic posts that I could customize." But after a trying out this strategy, she still realized there was still a needed time commitment to make the messages her own and post them.
That's when Brad Lieberman came into Dr. Caruso's office for an eye exam in May 2016. He was experiencing some vision problems and picked her office because it was close to where he lived. During the exam, he told Dr. Caruso that he started his career in marketing with the Hard Rock Café and now had his own social media consulting business. Dr. Caruso explained the issues she had been having. By the time the exam was over, Lieberman says he saw great potential in her professionalism as well as her accessibility in Target, and he left his business card. As Dr. Caruso re-evaluated her social media, she says that she realized her efforts weren't resonating with her audience. "What I was trying to do was not personal enough."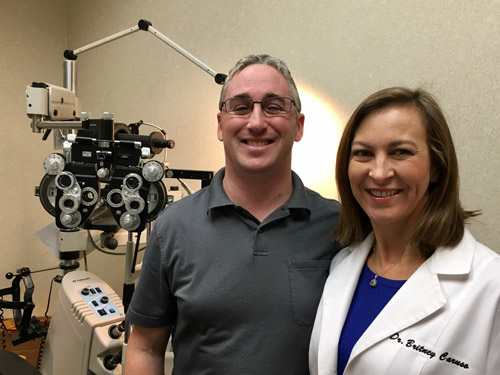 So she hired Lieberman. "Doctors need to reach new markets and find new customers continuously, and it's a competitive market out there," Lieberman says. "The benefit is having a social media consultant who can find ways to increase the audience for you." Via text or email, the conversation continues throughout the week to share ideas or give updates on progress. "I will walk out of yoga with an interesting idea, and I can throw that to him through a text," Dr. Caruso says. "It really is a team effort, and our growth has been really great. Brad sees something, and he makes it happen. He's a sharp guy with high goals, and he surpasses the goals he creates for us."
The feeling is mutual. "It's such a pleasure working with Dr. Caruso because she is a pro at what she does," Lieberman says. They collaborate on marketing initiatives to find innovative ways to reach her market, and Dr. Caruso's online presence and engagement is growing every day.
• Advertise with patient referrals. Recently, they have been focusing on Facebook advertising. "People are looking for recommendations from people they trust," Lieberman says, and many turn to Facebook and its reviews for guidance. Lieberman reaches out to Dr. Caruso's audience and patient base to build up her number of reviews, offering the chance to win a gift card for submitting a review that day. "People love that, and it works," Lieberman says. It keeps her listings of reviews fresh and current, and those reviews can be promoted through Facebook advertising and can ultimately bring new patients to the office.
• Promote philanthropic efforts. They developed the initiative Caruso Cares as an ongoing effort to support local organizations in the community. "One of my goals is to get out there and help as many people in the community as possible. By growing my practice and the number of patients I see, I can give back more and make a bigger impact," she says.
Each month, they find a way to help the community, from toy drives for the blind during the holidays to clothing drives and raising money through a diabetes benefit walk. Caruso Cares has also supported the local Alzheimer's foundation, as Dr. Caruso is passionate about working with the geriatric population. Lieberman even assisted with a live broadcast from a recent charity event. Dr. Caruso is looking to establish Caruso Cares as a 501(c)(3) non-profit in the near future.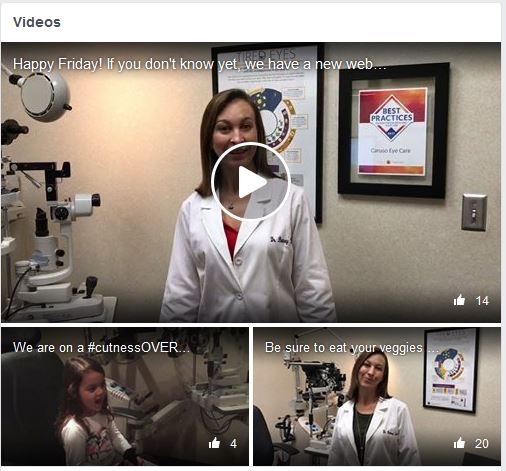 • Educate and target a new audience. Dr. Caruso videotapes brief, personal messages on a variety of topics, such as thanking industry partners or educating her audience on innovations in contact lenses. Dr. Caruso, who speaks Spanish fluently, has recorded these messages in Spanish, and Lieberman uses these videos to help her connect with new potential patients through social media. "We're in the heart of south Florida in Lake Worth, and we've marketed to four or five surrounding towns within the local Spanish community," Lieberman says. "We are always looking for new ways to inspire and engage people to come through her door," he says.
They plan to continue to work on a number of campaigns in 2017. "A good client is willing to see the ups and downs of marketing, especially online on social media because some things work and some won't," Lieberman says. "Our end objective is getting new people in the door."
Dr. Caruso's exceptional service was recently recognized by CooperVision when she was named an honoree as a 2017 Best Practice with recognition for excellence in eye care. That recognition doesn't surprise Lieberman. "She's so enthusiastic and knowledgeable in her craft, and she makes my job easier because she's so personable."
Dr. Caruso advises her colleagues to hire carefully, selecting someone who understands your vision. As an OD who is passionate about her work, she wanted to find someone who with just as much drive to succeed. "Brad has that passion as a social media director, and together, we can drive our results exponentially higher than we could do individually."