This story was originally published in our November 2012 issue.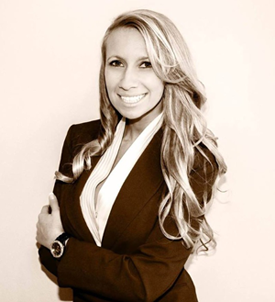 When Joanna Slusky, OD, wanted to schedule an appointment for herself with a dermatologist, she was able to do it all from her smartphone: see open appointment times and request one, see photos of the practice and doctors, map the location and read patient reviews on the doctor. "It was quick and easy, and I had more information than I'd ever had before about a doctor," she says. She wanted her patients to have that same kind of 24/7 access to Halsted Eye Boutique, the Chicago practice she and her husband, Michael Slusky, OD, started three years ago.
She signed on with ZocDoc, an online physician-finder. It's as easy for her practice as it is for the patients, she says. "Our appointments are scheduled on Google Calendar, and they're interlinked. We post whatever availability we have, and when it becomes unavailable, we block it off," she says.
When a patient picks the appointment time, the system automatically alerts the office staff via pop-up notification and email that the appointment slot is filled. ZocDoc follows up with the patients, reminding them that they have an appointment. "At first, there was a little bit of a fear factor. What if patients don't show up for an appointment they confirmed?" The online system takes care of that, too. Users who don't show up for appointments are shut out of the system, unable to use it for future appointments with any provider. "I like that they're making patients more accountable in the context of all their health care appointments, Dr. Slusky says.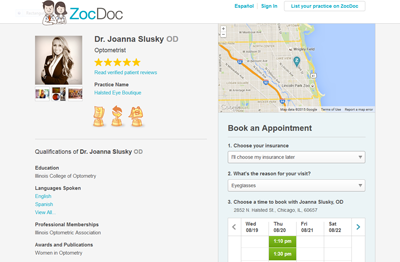 Within the first two months of signing on with ZocDoc, the practice saw close to 30 new patients. "We didn't even have it linked to our web site yet," she says. Now there's a link for making appointments from the practice web site that brings viewers directly to the ZocDoc page. "I have noticed that I do get more new patients scheduling appointments, both because there's an opportunity to schedule appointments when it's convenient for them and because they found us through ZocDoc," she says. Users can search by location, practice name and even insurance plans accepted.
"Everyone is more computer-savvy now," she says. So having an online presence this way complements the other online marketing strategies, such as the practice web site and Facebook pages. And the patient comments—which have been highly supportive of the doctors—add to the buzz.