Krystle Peñaflor, OD, grew up in Northeast Nevada and did a fourth-year rotation at the Yukon-Kuskokwim Health Corporation (YKHC) in Bethel, Alaska. "I had heard it was a good site, and the clinic was awesome," she recalls. During the summer of 2009, she became part of a large group of externs at YKHC who worked in the clinic and traveled by bush plane to surrounding villages.
Prior to graduating in 2010 from Pacific University, she had heard from her preceptor that he was leaving, which opened a position for her at YKHC. "I made my decision to go," she says. The health corporation is administered by a tribal organization. "There's a loan repayment program if you work with the Indian Health Service for a minimum of two years," she says. Nine years later, she's still there.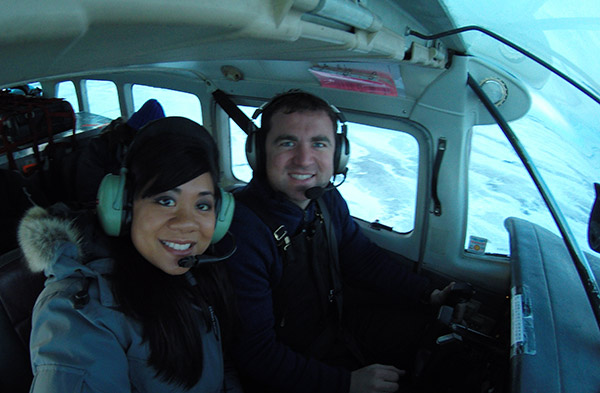 "It's been such a rewarding career," she says. She appreciates being part of a multispecialty hospital where she is surrounded by other health care professionals and four experienced optometrists. "I didn't do a residency, but I'm seeing conditions that most people never have. Plus, I love the village travel. It's a unique way to provide eye care."
There are five subregional clinics at YKHC, each with a full exam lane. But not all patients can reach those sites. "We have a service area the size of Oregon, and there are more than 40 villages that are not connected by roads. They're only accessible by boats, snowmobiles or small airplanes," she says. When it's time to visit a village, she'll bring one or two interns, an optician or a support team member and go for about a week. She carries a phoropter and hand-held slit lamp in addition to other gear; if more testing is needed, she'll try to figure out how to get those patients to Bethel or to Anchorage if they need to see an ophthalmologist.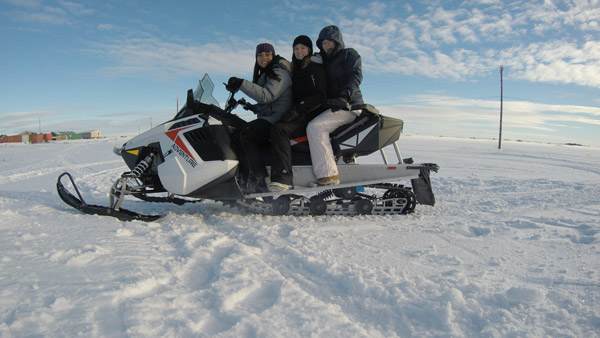 Dr. Peñaflor says that she has adapted to the lifestyle because she has immersed herself into it. "I bought a house, and I try to be part of the community," she says. She has watched the local sled dog races and attends area events at the cultural center in town where most of the activities are centered. "The corporation also gives us good vacation time, so I can take the time to visit family," she says. The cost of living in Alaska is quite high because products need to be flown in or shipped in on a barge. "A gallon of milk costs $10, but having loan repayment helps offset the high cost of living," she says.
"You get to work to the fullest scope of your license. We're the only full-time eye care providers in the area, so we see and treat things that many doctors don't see." She has gained a wealth of medical experience during her nine years in Bethel, much of which she never would have been exposed to had she not chosen this position in rural Alaska.