Little Eyes, a pediatric-only practice in Carmel, Indiana, has flourished since its start in 2013. That's thanks in a large part to a team that's dedicated to creating awareness about the importance of pediatric eye exams beyond school screenings, says Katherine Schuetz, OD. Offering services such as myopia control has also grown the volume of patients. Pediatric care is an important component of an eye care business, she adds. "I think so many doctors are either uninterested in promoting pediatric care if working with kids isn't their talent or simply because they assume it's not as profitable as seeing adults since there are so many emmetropic kids," Dr. Schuetz says.
She recommends that doctors consider hiring an associate if they don't want to specialize in this area themselves because there is great potential, starting with your existing patient base and your patients who have myopic parents. "The truth is that specializing in pediatrics, especially when it involves myopia control, can be very financially rewarding beyond the sense of fulfillment received from making children see well from succeeding in their sport to learning how to read and for their general academic and long-term success."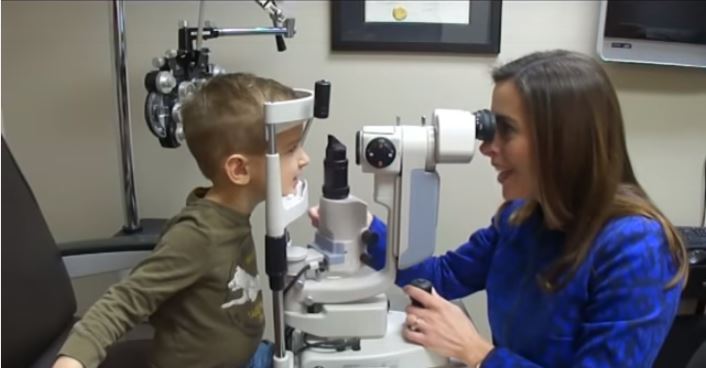 Little Eyes branched out six years ago from the primary care office of RevolutionEYES, just two miles away, where practice owner Jeremy Ciano, OD, spends most of his time. Associate Hannah Downey, OD, joined the team in 2016, and she and Dr. Schuetz split their time between the two offices.
The relocation of their pediatric services was a success from the start. "Specializing in a pediatric practice makes parents of those children more comfortable with your expertise, gives you more credibility and allows you to devote your optical to kids, rather than having just a kids' area that so many primary practices have due to space restrictions," Dr. Schuetz says. "When you have a fantastic array of frame options for your pediatric patients, the word of mouth will grow. You'll have more outside prescriptions filled than your typical primary care office could dream of."