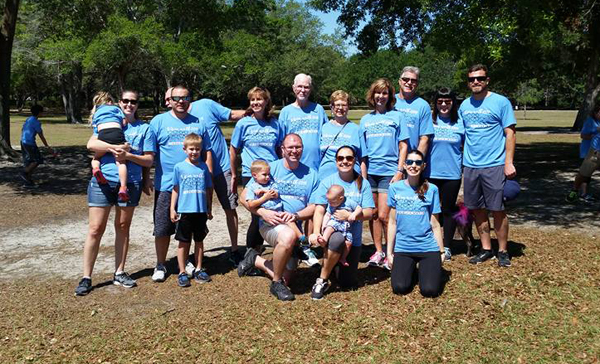 Sarah Harbove, OD, of Titusville, Florida, was impacted by the challenges of low vision at a very early age. "My six family members with retinitis pigmentosa (RP) were my main motivating factor in choosing optometry and to specialize in low vision," she says. This hereditary, retinal degenerative disease causes loss of peripheral and night vision and progressively gets worse. Dr. Harbove's mother, grandmother, sister, aunt and two cousins all have the dominant form of the disease, which means that the vision loss is slower, but still detrimental. There's a 50/50 chance of developing the disease with the gene that the family carries.
Family members have started a support group, and it's shown Dr. Harbove the power of positive support when facing a disease that impacts vision. "It's scary when you are the only one, so it's been really great to see how our family and each generation supports each other," Dr. Harbove says. "We don't think of the disease as a stigma. It fact, we boast a little that we are part of a special group—visually impaired as a family. Many people I encounter don't have that."
After graduating from NOVA Southeastern College of Optometry and completing a residency in primary eye care, ocular disease and low vision at the State University of New York, Dr. Harbove returned to her hometown and joined Aker Eye Vision Source as an associate. She had shadowed Greg Aker, OD, as a student and even worked in the practice for a few summers. Dr. Harbove saw that there was a strong need in the area for added low vision services. Coordinating transportation to the northernmost point of the county could be difficult for a low vision patient.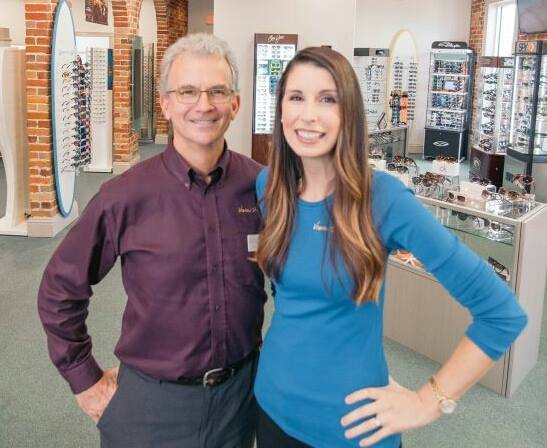 There were opportunities to help existing medical eye care patients even further once Dr. Harbove joined the practice. The low vision patient base grew as she began advertising her services and networking with local retinal specialists, who have been a great resource for referrals. "They take really good care of our patients, and we are here to maximize their visual function."
The practice works with the Division of Blind Services, a county-based and state-funded department that ensures that sure low vision patients have financial assistance for care; the Center for the Visually Impaired in Daytona Beach; and individual specialists such as occupational therapists. Dr. Harbove also advocates for the visually impaired when the office participates in annual VisionWalks for Foundation Fighting Blindness, a nonprofit organization that conducts private sector retina research. "It's our tenth year participating, and I was the walk chair for Orlando with 60 people on our team."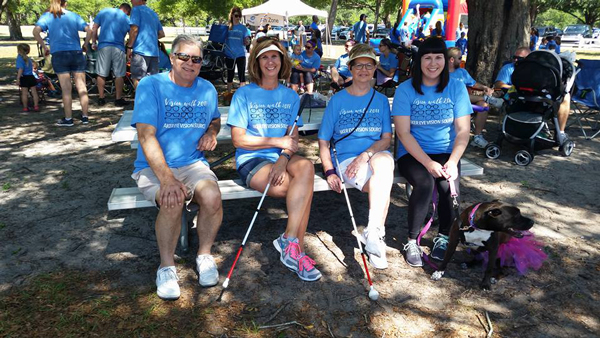 Each low vision exam is unique, and Dr. Harbove prescribes task-specific low vision devices for each individual patient. For example, illuminated hand-held magnifiers and illuminated stand magnifiers are great for extended reading tasks at home. Distance magnifying glasses help for watching TV, and pocket magnifiers can assist with spot reading outside the home like on a menu or price tags. "We also utilize portable electronic magnification because, depending on screen size, a viewer can achieve a higher level of magnification with a larger visual field. Electronic magnification also works well for those requiring better contrast sensitivity, since the background can be changed to black with white letters or other color combinations that may be more comfortable for certain visual impairment levels," she says. Don't overlook polarized filters for outdoor glare control and important UV protection on commonly prescribed low vision devices, she adds.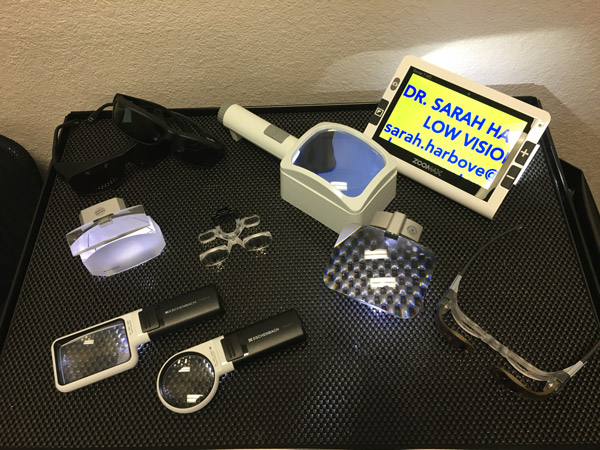 Dr. Harbove's interested piqued in the OrCam MyEye assistive technology device when she saw a Facebook promotion. A few years later when an office opened in Orlando, Dr. Harbove was able to demo the OrCam MyEye assistive technology device with her grandmother and another RP patient. "The technology is phenomenal," Dr. Harbove says. The OrCam MyEye instantly reads any printed text from any surface, and it recognizes products or people information through the use of a smart camera or a pointing gesture. They both appreciate that the device is discreet, mounting directly on to the wearer's eyeglass frame. "A lot of other wearable technology has been very cumbersome and could be a barrier to feeling normal," Dr. Harbove says.
Dr. Harbove says that this technology has greatly impacted her grandmother's independence. "My grandmother had intended on using OrCam technology for reading," Dr. Harbove says. "She had no idea of the distance range and capabilities of the device, and she was over the moon that she could actually read the PowerPoint at church." Dr. Harbove's grandmother has created instructional videos sharing her OrCam experience on an international Facebook RP support group page, and she visits other users in the area that need additional at home training.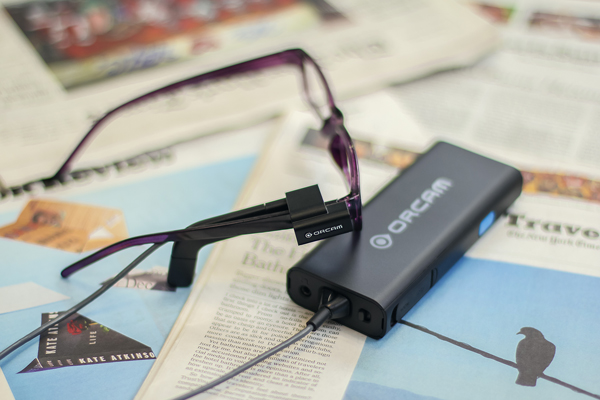 Click here to read about how Dr. Harbove customizes her office space for her low vision exam days.