This story was originally printed in our June 2009 issue.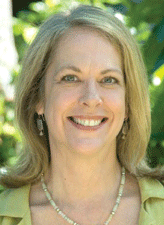 When Karen Preston, OD, was a teenager working in her father's Seattle, Wash., optometric practice, she was struck by how few children came through the doors. "It didn't seem right," she says. She wondered who was taking care of the more specialized eye care needs of very young children. As it turns out, when she graduated from Pacific University, College of Optometry in 1984, the answer was relatively few people. There were not many places to turn for specialty training in pediatric eye care.
Then she heard that two of the world's most respected researchers in early vision development were right in her backyard at the University of Washington. Psychologists Davida Teller, PhD, and Velma Dobson, PhD, eventual developers of the Teller Acuity Cards, were eager to add a clinically trained member to their team of researchers, and Dr. Preston landed a three-year, National Institutes of Health, postdoctoral fellowship to study the development of vision in infants. Working with the local pediatric ophthalmology community, she eventually met her mentor, Howard Freedman, MD. "I started straddling three professions: vision science in psychology, pediatric ophthalmology and optometric vision development," she says.
If ODs are uncomfortable with children, Dr. Preston wishes they would refer them rather than delay exams until they feel the child is more manageable. "If a doctor is saying that he or she can't test young children before they can read an eye chart, that's wrong. Neonatologists assess the glance and red reflexes, for example. As babies age, we get more sophisticated in the ways we assess these visual behaviors, but the point is that vision can and should be assessed starting at birth." And it's important that optometry plays a role in this.
Through the American Optometric Association's InfantSEE® public health outreach program, participating ODs provide a comprehensive no-cost vision assessment for infants in their first year of life. And by seeing more young children, other ODs may learn
what she has: pediatric optometry "is the best-kept secret in the profession."
For the past 22 years, Dr. Preston has had a thriving practice, now in Bellevue, Wash. She's booked solid for three months out. Revenue tops three-quarters of a million dollars per year, and that's without an optical dispensary and nearly no external marketing. More than 75 percent of her referrals come from pediatricians in town. "The best part is that I get to see how I have changed the lives of children. Sometimes my interventions have a profound impact on vision development," she says.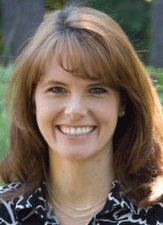 In a full-circle event, Dr. Preston recently hired Joanna Stedman Haws, OD, as her associate. Dr. Preston resolved her strabismus when Dr. Stedman Haws was still a preoptometry student. "Dr. Preston has opened the doors of opportunity for me in immeasurable ways," Dr. Stedman Haws says. "It is exciting to have the opportunity to do this for kids myself."
To help more ODs in the area treat rather than refer to her practice, Dr. Preston encourages them to co-manage cases by phone or emails. Here is some advice.
Buy a good pediatric ophthalmology textbook. "You educated yourself through textbooks all through school. You can still do that."
Attend courses. With the interest in InfantSEE, there are many courses on pediatric vision at state and national conferences.
Talk with pediatricians, and invite them into your office. Or provide in-service training to pediatricians and their staff on children's vision issues.
Focus on the bread and butter: amblyopia and strabismus. "These conditions are the earliest developmental issues you'll encounter," she says.
Be prepared to counsel parents. Her years in the psychology department provided good experience to draw on as she counsels parents of special needs children or those who feel terrible guilt about letting a visual condition linger unattended.
Her father, Roy Preston, OD, who retired about eight years ago, has often told her he was surprised she could make a living solely on pediatrics, but she's not. From the time she identified the missing sound of children's voices in his reception area, she knew that would be her focus. "People are surprised by my energy and stamina, but it's all because I love what I do."