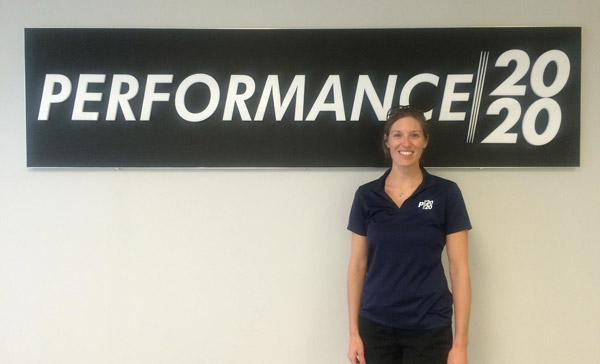 In the 10 years since Jennifer Stewart, OD, graduated from optometry school, she's felt like there was more she could be doing for some patients, notably athletes. Dr. Stewart trained with sports vision guru Don Teig, OD, and wanted to provide athletes with a sports-focused, performance vision training center that was convenient around training, practices, games and tournaments.
"Two years ago, I sat down with my husband and I said, 'There's never going to be a good time to start a sports vision business. So let's do this.'" Her husband, Gus Ellison, is COO and handles the marketing and strategic planning for Performance 20/20; she's the chief optometric officer. She was on maternity leave at the time, and she'd pack her 3-week-old and 2-year-old sons into the car and drive around looking at locations. She had some specific requirements: it needed to be a community where competitive sports were a big deal, and Stamford, Connecticut, fit the bill.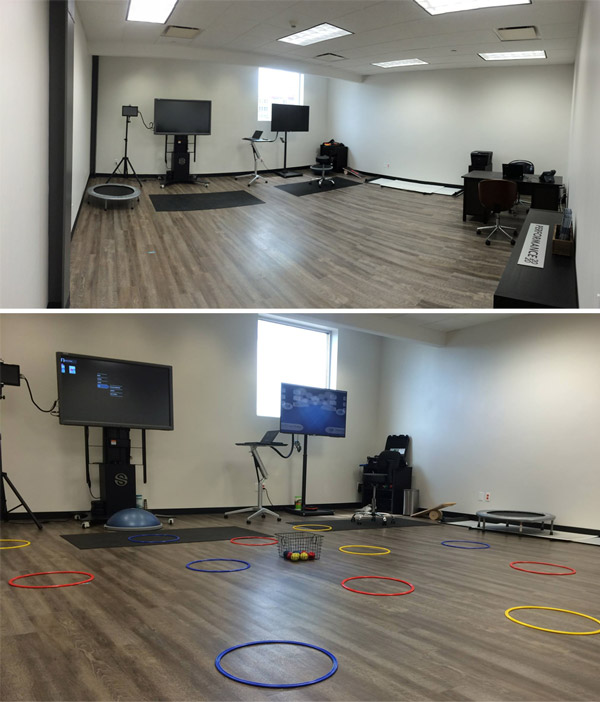 She ended up finding a location alongside a world-renowned strength and conditioning facility, a multilocation physical therapy group and a chiropractic group known for its work with professional athletes. Together, they share a 10,000-square-foot space, formerly a NY Sports Club, on the second floor of one of the area's largest hockey complexes.
New clients are encouraged to have a comprehensive eye exam, and Dr. Stewart conducts a visual screening as part of a sports vision evaluation. "It's amazing how many kids we found who have never had an eye exam. They have 20/40 or 20/50 vision and are trying to play at this high level of competition." Athletes are welcome at Norwalk Eye Care, the practice Dr. Stewart joined in 2008 and now co-owns along with Mark Feder, OD, if they don't have an optometrist of their own.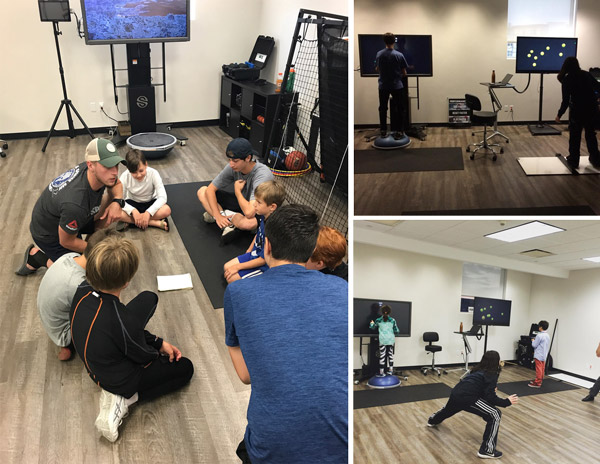 Recently, Performance 20/20 has expanded to include mobile training, where the trainer goes to the team. This may be an increasingly attractive feature for college teams, she says. They've also worked with some of the other sports and performance groups. "This summer, we held three goalie camps with the rinks. The athletes would rotate between skating, weight training, off-ice training and an hour with us."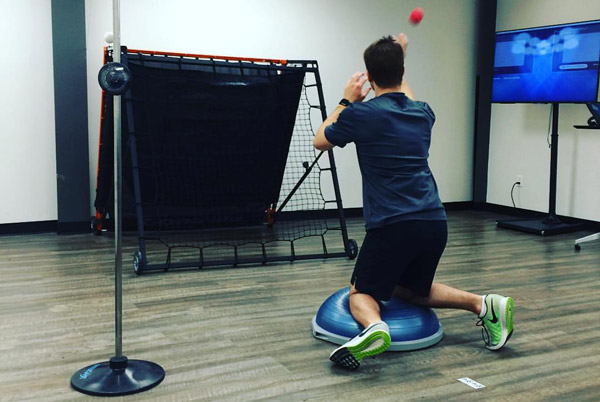 Neither vision nor medical insurance covers sports vision. "We're in an affluent area, and parents are willing to spend to give their athlete a competitive edge," Dr. Stewart says. Performance 20/20 uses some standard vision therapy equipment, but it has also invested in state-of-the-art technology, such as the Senaptec Sensory Station, originally developed by Nike, which provides 10 assessments, including contrast, eye-hand coordination and depth perception. "The system comes up with an athlete profile that shows the athlete where he or she is compared to other athletes in the same sport, position and age. We are driven by data," she says. This system provides a quantitative measure every time athletes are tested, which spurs them to work hard and assures parents, who are paying the bill, of results. The trainers and Dr. Stewart gather information from a variety of evaluation tools to develop an athlete's
VisionIQ, a unique profile used to develop a training plan.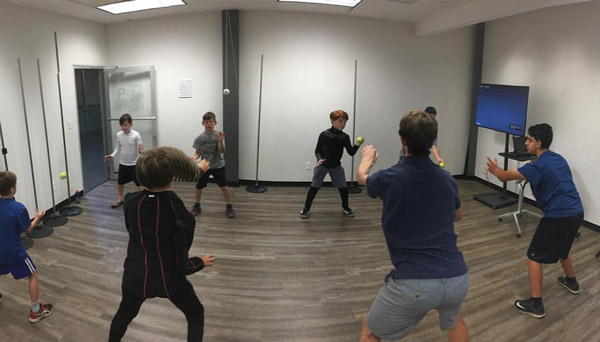 "Our trainers are so creative. They try to push these athletes to cognitive overload, asking them questions or playing loud music to create a setting of distractions," she says.
For the next phase of growth, the couple is now looking at ways to deliver in-home practice sessions remotely for distant teams or local athletes away at boarding school. "A year ago, I would never have expected that we'd move outside of the facility for any training."