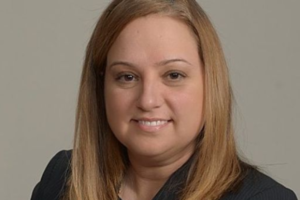 Maria Sampalis, OD, who has spearheaded the Corporate Optometry Facebook page that now has nearly 29,000 members, is moving into an new initiative with the Corporate OD Alliance or CODA. "Corporate optometry is booming with plenty of new companies acquiring and opening new locations. Corporate optometrists setting up new practices need someone to help them deal with the challenging environment of starting, maintaining and building the sublease," she says.
CODA is a great way for doctors to get the knowledge they need to negotiate, work with suppliers and a general understanding of how the corporate optometry business works. "There isn't a lot of information out there on corporate optometry and this is a great way to get information from colleagues and practice management tools to help you grow your sublease," she says.

Discounts: Even though most subleases offer turnkey starts, there are expenses. CODA, formed by business-savvy minded Corporate ODs, can help provide discounts on vendor products and services.
Networking: Many Corporate ODs practice individually or only network with other Corporate ODs within their brand. CODA provides networking for all Corporate ODs to discuss issues and help personal development through conferences, webinars and Facebook platform to interact. CODA has an ambassador program, a great way for find a mentor, she says.
CODA is free to join, and there are no annual or monthly dues. To learn more about the services that CODA offers, visit here.