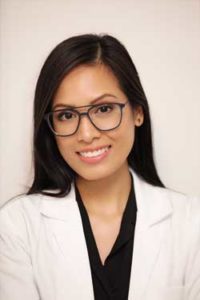 Wilzen Anne Lingad, OD, is not slowing down, even as she prepares for the arrival for her second baby in the spring of 2021. She is also juggling a cold open and motherhood to her other young daughter. With her first baby, she sought a more flexible schedule and the ability to be her own boss. "Having the baby inspired me," she says. "I wanted more freedom and to make more decisions for myself." Her Long Island City practice in Queens, New York, Bridges Eyecare, is expected to open in March 2021. While Dr. Lingad knew private practice was her calling from the time she was in optometry school, she shied away from the pursuit following her graduation… that is, until motherhood. "It all came back," she says.
Despite having a fierce passion for opening her practice, Dr. Lingad says that she felt like she came into her negotiations at a disadvantage because of her size, age and gender. "I'm a young, petite woman. I wish I hadn't needed to, but I did have to rely on my broker and attorney—older males—to negotiate and get attention. When I said something to a landlord, I felt virtually ignored," she says. She says she is grateful for the help and the changing attitudes that come with more women in ownership.
A VISION FOR THE SPACE
Dr. Lingad took the cultivation of the practice into her own hands. From the creative and aesthetic design to the patient care philosophy, she had her hand in every detail. When it came to a point with the design aspect where the decisions were too overwhelming, she reached out to a local designer. Even then, she had her own plans. "She actually gave me a discount because I had made a concept plan," she laughs. The designer helped with the administration and organization of renovations and remodels.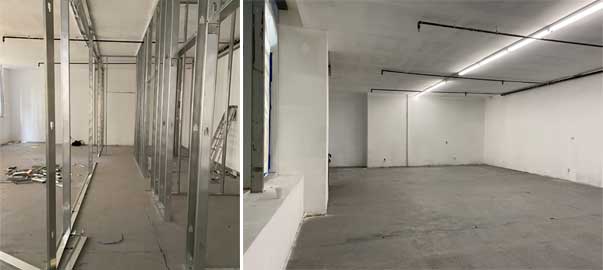 "I didn't want a cookie-cutter look; I wanted something more personal," she says. "I like natural, minimalistic designs." Dr. Lingad moved away from major optometry design firms for something that felt authentic to her. Patients entering Bridges Eyecare step onto a polished concrete floor and are surrounded by natural wood and black metal accents.
As she planned how she wanted the practice to be run and what kind of services she was ready to specialize in, she reached out to colleagues near and far and whittled down her passions. "I want to do a lot of pediatric care," she says. "I plan to do myopia management and ortho-k." Dr. Lingad, like many other New York City area ODs face the challenge of being surrounded by competing eye care establishments, many of which are owned by people who are not optometrists and are operated with a heavy emphasis on sales. That business model is not right for Dr. Lingad, whose focus lies more on the service and profession. "I want to be offering full medical optometry."
While business owners in all professions know that revenue is critical, Dr. Lingad's personal philosophy is about treating the individual. "I want to focus on personalized eye care," she says. "I ask each patient, 'What do you use your eyes for?' and have a prescription catered to their activities to make it more personal." Her statement of care greets every visitor to her Instagram (@bridgeseyecare) "Personalized eye care || Quality eyewear."
BALANCING DEMANDS    
Parenthood on its own is not for the faint of heart, but to be a business owner, doctor, practitioner or any combination on top is a true balancing act. As Dr. Lingad prepares to become a mother of two, she reflects on what she has learned about the balance so far. "The advice I still have to tell myself is that, as mothers, we always feel guilty. We always feel we could do better or be more present," she says. "But as long as you believe that what you're doing is for the betterment of your family, you're okay." She also encourages ODs, parents or not, to take time for themselves. "Don't forget yourself. I've almost fallen into a hole sometimes because I've forgotten about taking care of myself." Dr. Lingad credits her support group of her husband and in-laws for her successful family balance.
She also leverages the technology to help her be as efficient as possible in the office, leaving her more time with family. After switching to RevolutionEHR for her patient records and charting needs, she is now able to do those tasks from home as much as possible. "Technology can help parents a lot," she says.
Looking into the future, Dr. Lingad will encourage her children to pursue their dream careers, but she hopes to see them hold their first jobs at Bridges Eyecare.