Samantha Hornberger, OD, was feeling a little cramped. With just 1,400 square feet, the space constraints were limiting her ability to expand her team, utilize storage space and generally function at the highest efficiency. After opening Bright Family Eye Care cold in 2013 in Lawrenceburg, Indiana, she was ready to grow.
"I'm the only doctor. We have three other full time staff on patient care days, and my husband does the financial stuff a few hours a day," she says. "We needed more space to hire additional staff." She also began a dry eye practice in 2021, and she wants the space to incorporate extra services and patients.
Change and growth have gone hand in hand for Dr. Hornberger, as she recently joined the Alcon's speaker bureau. "I need to be able to hire an associate so that when I'm gone, we're not dead," she says. "If I'm going to do that, the extra space is paramount. That's going to give us enough space that if we're going to see patients on the same day, we have room."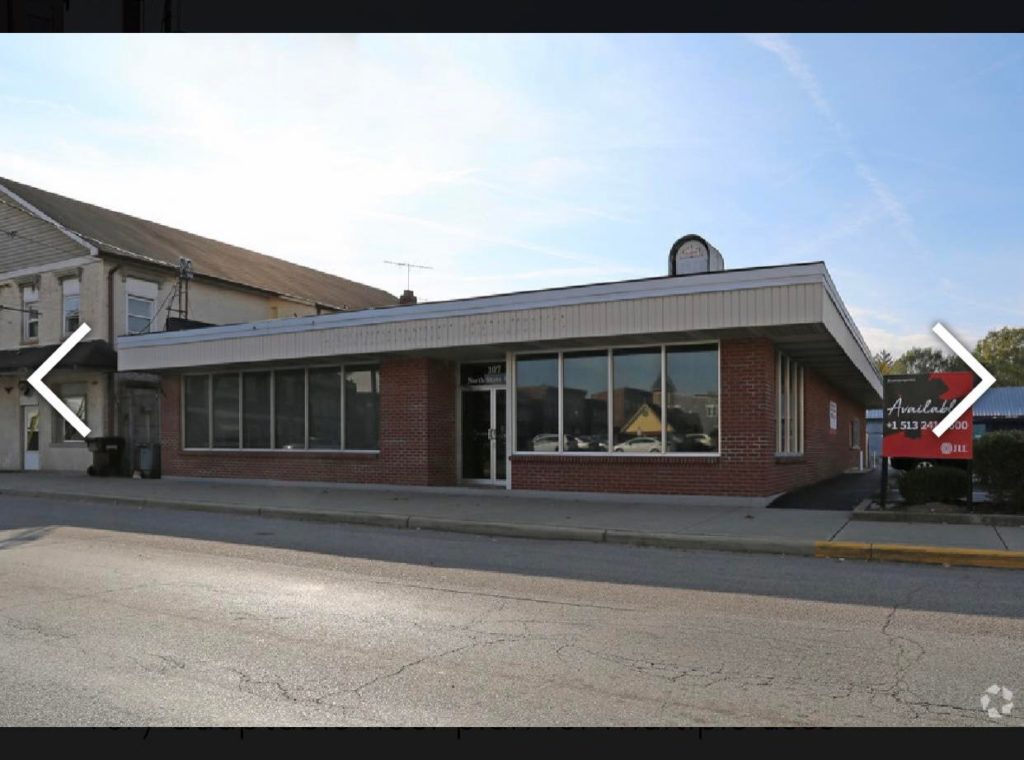 The new building is a one-level brick building with large windows facing the streetfront. It used to be a bank, and it needs a complete interior overhaul. Dr. Hornberger is currently working with architects to design the space and lighting. In fact, she's using social networking platforms to get friends to weigh in on design decisions.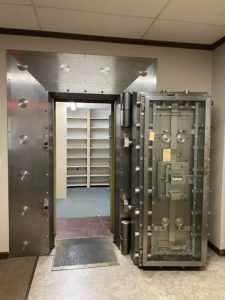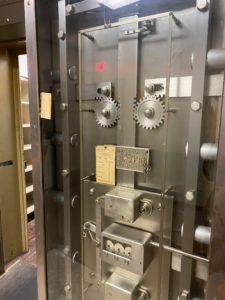 One massive feature of the former bank building stays unchanged: the original bank vault. While the locking fixtures have been removed, the massive metal door will serve as a gateway to the treasure chest of her contact lens room, probably. ,
"There is more room for everything," she says. "We have a much bigger optical, more pretesting space, more exam rooms, and a staff meeting/break room. In the current place staff members have to leave to eat lunch unless they eat at their desk."
MOVING ON UP
As of January 2022, the goal is to be open in late March or April of 2022. She's grateful that her husband was able to dedicate the time to handle much of the paperwork because getting a loan was not as easy as she had hoped. She first approached her local bank for her loan in the summer of 2021 and was rejected. "They didn't understand medical and optometry," she says. "I reached out to a healthcare specific broker."
This new broker explained how to restructure and bundle existing loans, and the process led to an approval in October 2021.
Her husband worked about five days a week for five weeks to gather and present all the information the practice needed to be approved. "It was a process. But, thank goodness, we got it done and closed on the 29th of December." She encourages anyone considering a purchase or renovation to keep stellar financial records, even if that might be a plan for down the road.
Weigh in: Dr. Hornberger will be using her practice Instagram page as she makes design choices.