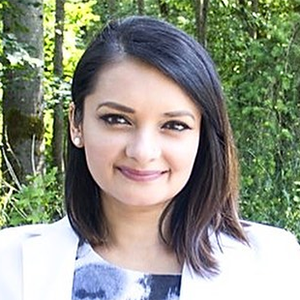 As a young woman, Gurpinderjeet Kaur, OD, FAAO, was inspired by her father as he went through medical school and watching him care for the residents of the village in India where she grew up. She wanted to follow him into a health care career. During her undergraduate career, she shadowed different professionals, but what made optometry come out on top was the possibility of work/life balance and the flexibility for family time. For Dr. Kaur, another highlight is the wide spectrum of the profession. "There is so much versatility," she says, "I'm able to focus on different specialties." So far, the profession has been a perfect fit. "I underestimated how much I would love doing this," she says.
Following her graduation from Pennsylvania College of Optometry—now Salus University—she did her residency at a VA Medical Center in Cleveland, Ohio. She stayed in Ohio after her residency and spent three years at a private ophthalmology practice before the medical center where she did her residency asked her to return. Following her second stint at the VA Medical Center, she and her husband welcomed their child and prioritized moving closer to family, back to Seattle, Washington.
Back near her hometown, Dr. Kaur found a position she loved as an associate at Cascade Vision Center in Renton where she was mentored by Jason Sifrit, OD. The practice, she says, is about two-thirds medical, allowing Dr. Kaur to practice full-scope optometry. "I wanted to work as an associate at that time and also wanted independence," she says of Dr. Sifrit. "We connected from day one, and he was flexible in how I wanted to manage patients. I could still be my own independent person and work in the practice."
HER OWN VISION
While Dr. Kaur enjoyed her time as an associate, she always knew deep-down that she wanted to be a practice owner. With the encouragement of her husband, she delved into the different demographics in her area to figure out what part of her community she could serve. While she contemplated partnerships or purchasing an existing practice, she decided to pursue something more independent. "I wanted to make my own mistakes and learn from them," she says.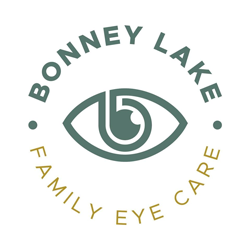 In 2019, she decided to officially pursue her own practice. At this point, her construction team is in its early phases and busy submitting the building premises to the city. Once the permit is obtained, she expects to open in approximately three months. The new practice, Bonney Lake Family Eye Care in Bonney Lake, Washington, is located about 45 minutes south of Seattle.
The town of 20,000 currently lacks a private practice optometrist—one of Dr. Kaur's top reasons for choosing the town. "There was a huge demand and an underserved area for dry eye treatment and myopia management," she says. "My goal is to bring those services to the area. I want this to be a warm, cozy family-owned eye doctor—not a pushy sales experience." For the practice, she envisions a bright space decked out in white, green and Seattle gray. "Being the Evergreen State, I wanted to incorporate nature into the design… green accents, brass handles and barn doors."
So what makes Dr. Kaur's practice unique? "I'm very hands-on with patients as far as being available," she says of her style. "I do give out my cell number to many patients. If they have an eye emergency, the last thing I want them to do is go to an urgent care." Prioritizing patient experience has gained Dr. Kaur a significant amount of trust and reputation. "I want to be there for my patients. Most of the time, I don't have to go into the office and see them—but they have direct access to the provider who is going to be there for you."
Her husband, Piyush Walia, serves double-duty as husband and business manager, and they share a philosophy on the caliber of their patient experience. "My goal is to make sure I'm providing great service and care."