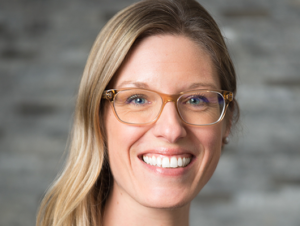 Reopening Norwalk Eye Care in Norwalk, Connecticut, to routine and comprehensive care after COVID-19 is going to force a resetting of the key performance indicators (KPIs), such as the capture rate of sales of complete eyewear, says Jennifer L. Stewart, OD, co-owner.
The practice has tracked the capture rate consistently because it is the most critical step in increasing profits, even more important than increasing the number of patients seen. The practice has been using EDGEPro by GPN Technologies to generate and highlight detailed and varied data.
Eye care professionals cannot expect to pick up exactly where they were. So it's important to start measuring from where they are now, perhaps using where they were pre-COVID as a goal. While capture rate tracks sales, "it also provides a critical measure of how well we communicate," says Dr. Stewart. "What are we saying in the exam room that is reinforced in the optical? How well is that common message delivered?"
DRILL DOWN INTO THE DATA
With EDGEPro, the practice can analyze various areas of capture rate: antireflective (AR) lens sales, second-pair sales and percentage of premium lenses, seeing where each is up or down, how capture rates vary by insurance plans and price points per insurance plan. In post-COVID-19 times, being able to evaluate the profitability of a plan becomes even more important as practices seek to make up lost revenues.
THE TRUE STORY
Data removes the emotion from the analysis. Dr. Stewart says, "We think that we're busy, and we may be, but are we profitable? How many of our patients are actually completing the transaction and purchasing a full set of eyewear?" By analyzing the capture rate in several combinations—overall, by doctor, by optical staff member—she can see if there is a disconnect with certain doctors. It shows if certain doctors and opticians are not working well together. "Then we can readily address a situation where we need improvement."
The objectivity of data also makes it a premium educational tool with staff. Dr. Stewart uses it to help set goals that staff members understand. "If we say we're going to 'increase AR capture rate by 20 percent,' that's not a number that means anything. So we say, 'I want you each to do two more sets of AR each day to meet our goal.' Small, tangible goals help staff to see the difference they can make," she says.
Data analysis can help with determining the right frame mix and even the right pricing strategies. The practice also uses it to determine whether patients are leveraging their vision benefits fully and in conjunction with flexible spending accounts, for example.
STAFF COMMUNICATION
As practices determine their staffing needs post-COVID-19, data analysis can help tune the messaging. "We examine whether we talk about second pairs and sunglasses while in the exam room. Do we make sure our contact lens patients have a backup pair of eyeglasses? By looking at everyone's numbers in these specific areas, we can have informed conversations about maximizing our capture rates," she says. New and experienced staff can learn from each other.
In short, tracking the capture rate is a solid management tool. The practice meets with its opticians every few months and shares capture rate data from EDGEPro. "We don't compare one optician to another; rather, we show them their own performance over time and ask: 'I notice your capture rate has gone down. Is there something going on? Are you talking about Transitions® and premium progressive lenses? Are you emphasizing insurance benefits that can be used? Second pairs? How can I help?'"
LOOK IN THE MIRROR
Optometrists are unlikely to return to a business-as-usual scenario, at least initially. So it's important to analyze yourself, says Dr. Stewart. She spends time talking to patients about hobbies, sports and computer usage so she can recommend multiple pairs, sunwear and appropriate specialty lenses. "When we discuss the benefits of these products, our capture rates reflect it."
Yet if the sales aren't materializing, it could mean that those conversations are not being held or there's a disconnect between the exam room recommendation and the optical side of the business. With this system, Dr. Stewart can react quickly rather than discover it only after the lab bills or revenue tallies for the month are reviewed.
That's important to her because she cannot hear the conversations between opticians and patients. "In our old office, I overheard a lot of what was said in the optical, and I made notes to improve staff presentations. But we've moved to much larger offices, and the optical no longer is within earshot," she says. "By making a change early on, I can increase office efficiency and profitability so that everyone benefits."