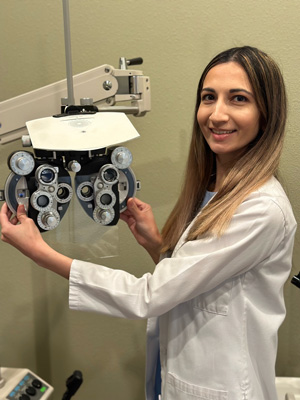 Prajakta Joshi, OD, spent her first few years following her 2018 graduation from Nova Southeastern College of Optometry gaining valuable experience in the profession. She worked in a Pearle Vision, a setting that she ended up loving. Then once she moved with her husband to Washington state, she worked as an associate in a private practice where she learned a great deal about medical eye care, scleral lenses and myopia management. Once she felt settled in from her move across the country, she started working towards her long-term practice goal: to purchase an established office. "I was getting the courage to have my own practice," Dr. Joshi says.
She started her search in 2020 for the perfect practice to purchase. This was always the goal for her versus a cold opening. An established patient base would mean less advertising, marketing and more focus on providing quality care. She also wanted a practice in a community where she could truly connect with the people there. "It had to be the right area," she recalls. She wanted to work in an area where patients did not have access to medical services such as diabetic eye exams, glaucoma and AMD management, dry eye treatments, myopia management, plaquenil workup, LASIK and cataract post ops, etc. Arlington Vision Center was the perfect setting with the right patient base.
Dr. Joshi found the most useful resource to be a free platform in the state for doctors to post if they are selling practices and equipment. She found a listing there for a practice for sale in Arlington, Washington. The doctor was retiring from his one location after 20 years to move north to focus on his second office. The practice had been listed for some time, and Dr. Joshi initially saw it when she started the search. But at that time, another party was interested in purchasing.
But when she saw the posting again in April 2022, Dr. Joshi and her husband inquired a second time and found out that the other doctor had backed out of purchasing the office. They hired a consultant from Acquios Advisors to help them through the process, and in May and June, they worked through financial details and agreement of the purchase.
Dr. Joshi became the official owner of the practice on Aug. 1, 2022, and it was an abrupt transition, she says. The former owner sent a letter to his patients, which she appreciated, and he was also available by email or text. "It was pretty fast," she says. "There was a learning curve, and looking back, it would have been nice to have an overlap. But the patients are still coming after his letter; they trust him and who he gives his practice to."
Dr. Joshi is pleased she held out for this opportunity and that she found an office with that small-town feel she was searching for. "We have the same mailman every day, and everyone knows each other. Referrals by word-of-mouth are very big in the area, and I like that personal connection," she says. And while there is already an established patient base, there is great opportunity for growth as the community is still growing. A new Amazon facility recently opened nearby, which she sees potential to capture some of its employees as patients.
The office space is mostly aligned with her style, so she doesn't plan to change much about it for now. She hopes to eventually change one room that is now being used as an office into a second exam lane. She's focused on updating paper charts to electronic records—a big change for the staff members that they were thankfully on board with making. They are updating records each time a patient comes in for an exam to make the process less overwhelming. Dr. Joshi also added an optomap and Topcon Maestro OCT, and she is working on adding more medical services to the office and getting staff used to the new technology. "I always like to tell my patients how the eyes are connected to the rest of the body," she says. "I can go a little beyond the eyes and refer to a local dietician or personal trainer and have conversations with diabetic patients or those with high cholesterol."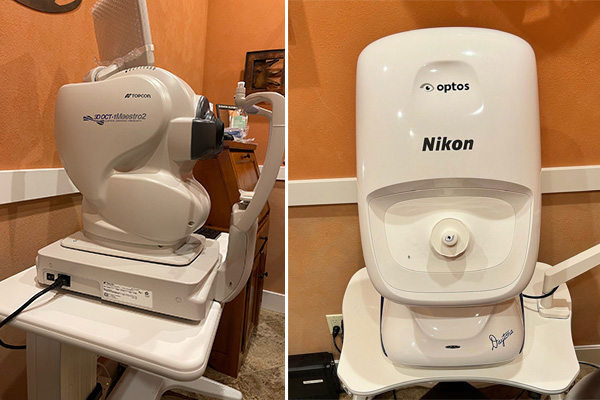 Dr. Joshi also looks forward to adding myopia management to her services. "There are a lot of kids here, but many doctors only see ages 6+," she says. "This is a great location for me to dive in given my previous experience. We have a lot of families coming in, and with the kids, I gain the moms, dads and siblings."
Dr. Joshi is working three days a week in the new office as well as a few days at a Walmart sublease she started in 2021. Eventually, she will switch full time to this office and her husband, also an optometrist, will take over the sublease location.