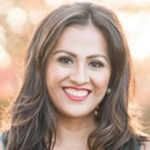 When Hardeep Kataria, OD, FAAO, of Oxnard, California, and Mahnia Madan, BSc, OD, FAAO, Vancouver, British Columbia, met via Instagram in 2020, it quickly became clear that there were many common threads that would tie their newly formed friendship together. Both doctors founded dry eye centers 2.5 and 5 years ago, respectively, at the practices where they work as associate ODs, and they've become a trusted resource for each other in all aspects related to their shared passion for this ocular surface disease.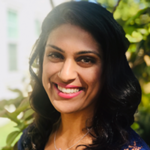 There's a large population affected by dry eye, and that number has only skyrocketed with the pandemic, as patients are coming to offices with complaints from digital device usage, mask-wearing, cosmetics and more. "Newer studies with post-pandemic data are starting to show that almost 1-in-2 patients have dry eyes," Dr. Madan says. "When nearly 50 percent of patients come to your practice with dry eyes and you don't address it or treat it, you are going to have people who will be dissatisfied with your services."
Dr. Kataria and Dr. Madan spoke with Women In Optometry for this series about the many opportunities for ODs—both owners and associates—in serving dry eye sufferers. They're breaking down the lessons learned, and they hope that their experiences will encourage colleagues towards taking a first or next step in providing this important care. "If you don't do it, another primary care OD will. That's missed revenue because dry eye exists prolifically," Dr. Kataria says. "From a patient's perspective, dry eye really affects the quality of life. Treating the tear film is an essential part of vision."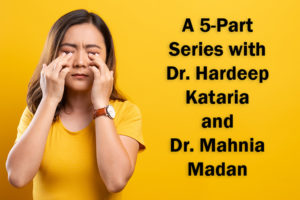 Part 1: Let Your Passion Fuel Your Level of Commitment
Part 3: How Much Dry Eye Diagnostic and Treatment Technology Do You Need?
Part 4: The Staff's Role in Dry Eye Treatment
Part 5: Navigating Dry Eye Emotions and Difficult Conversations – COMING SOON!