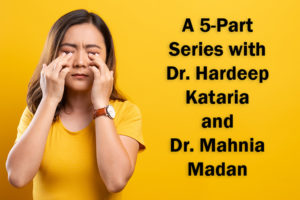 In part 2, explore three types of networks to focus on building.
OF PATIENTS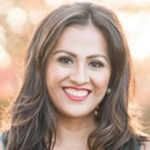 Your existing patient base already has plenty of candidates to start with, without the need for much—or any—external marketing. Mahnia Madan, BSc, OD, FAAO, says that teaching the staff what to look for helped identify cases of dry eye as existing patients came to the office. Hardeep Kataria, OD, FAAO, says, "My interest in dry eye was born out of the complaints from my patient base, which is 95 percent medical glaucoma patients. I wanted to help them."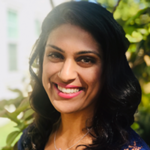 While dry eye can impact patients of all ages, Dr. Madan says that these patients can be a great place to start:
Contact lens wearers
Individuals who use digital devices on a daily basis
Women over the age of 50
Individuals who partake in cosmetic trends such as eyelash extensions, lifting and tinting and eyeliner tattoos, to name a few
Surgical patients who have had any type of refraction service or pre-cataract
When venturing into external marketing, social media is a great way to get a lot of reach. While it's an inexpensive option, remember that it is not completely "free" as it can be time consuming, Dr. Kataria says. She also recommends investing in an informative website, SEO and Google Ads.
Personal referrals from other patients are truly rewarding. "It's a huge compliment," Dr. Kataria says.
OF REFERRERS
Dr. Madan has found great success with making personal phone calls. She reaches out to the staff to schedule a 15-minute phone or Zoom call. She's connected with local retina specialists, who have so many dry eye patients in their clinics; glaucoma and corneal specialists who are excellent in their expertise but don't have this type of technology or the time to treat lid disease; and ODs who have a refractive-based practice or don't have a setting conducive to this care. "I am happy to take on those patients who have ocular surface issues," she tells optometry and ophthalmology colleagues. "It's been a huge practice builder."
Dr. Madan recommends connecting with local dermatologists or rheumatologists and telling them that you specialize in dry eye management and would be happy to manage dry eye in patients who have chronic diseases such as rosacea, Sjogren's or Lupus.
OF TRUSTED COLLEAGUES
Find someone you can lean on, from the network of ODs on Instagram to the ones not far from your community. "When I'm stuck on a case, I'll message Mahnia and ask, 'What should I do?'" Dr. Kataria says. "We are constantly learning from each other, and she has some excellent suggestions. She's taught me, 'If you have knowledge, share it with someone else so we can elevate each other.' She does a very genuine, fantastic job with that."
Dr. Madan says she enjoys the camaraderie among the community of dry eye doctor specialists, as well as the focus they've been able to create together while sharing and spreading their knowledge.
To truly understand the ins-and-outs, consider visiting a colleague's office where you can study the logistics from the flow and forms to follow-up regiment and staff involvement. Ask questions of your colleagues at conferences and trade show lectures.
The work in the exam room can be stressful, and having these trusted connections in your OD network can help you reset. "The community of dry eye docs is pretty phenomenal," Dr. Kataria says. "I haven't had anyone turn me down yet."
Read Part 3: How Much Dry Eye Diagnostic And Treatment Technology Do You Need?