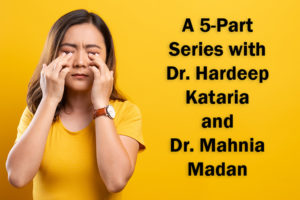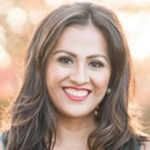 "I think it's wonderful that we have so many treatment options out there to help us, help our patients and build our practice," says Mahnia Madan, BSc, OD, FAAO. Ask yourself: How much do you want to treat and set yourself apart? "Are you a dry center of excellence or do you want to identify and manage some but refer out? These decisions come into play in how much you want to treat dry eye. Invest in what you think will truly change quality of life in the demographic that you are in."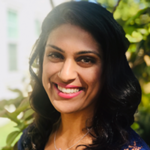 That's an important factor to consider, Hardeep Kataria, OD, FAAO, agrees, encouraging colleagues to think about what services will be affordable for their patient base. She recalls her own giant wish list that she narrowed down once she considered the reality from a practice management standpoint. "There may be no point in adding something that will be a $1,500 charge if patients can't pay that, and that's an important factor. We are so fortunate that there are many treatment options where we can have minimal start up. It can take a few years to build up to what you want, so have the vision and slowly add to it."
Also, look at how you will be reimbursed. Dr. Kataria says that for certain procedures, they can bill medical insurance as a medical visit, however, she still cannot get reimbursement in California for thermal pulsation.
Connect with industry representatives for technology companies, who often offer demo days so you can see how instrumentation will fit in your office. Many also provide marketing materials that you can use to promote to your existing or new patients.
DIAGNOSTIC
Dr. Kataria says, to start, not much is needed. With a slit lamp and vital dyes such as fluorescein and lissamine green, you can hit the ground running. Dr. Madan highly recommends an anterior segment camera, as well, as she says that the visual helps get across her diagnosis that can be lost in translation with words alone. "It's really elevated and changed the way I practice and communicate results when I can show them a picture of what dry eye looks like on their eyes."
Dr. Kataria adds that these images will also help validate that a treatment plan is working. "Pictures help monitor progress. When they have seen their inflammation and then the results are later negative, it increases their confidence and cements the trust that they have in you as their eye care provider." There are also some imaging options available via attachments for your cell phone that will make a very small footprint in the office space.
If you are developing a full center for dry eye, they recommend the following technology for more advanced diagnostics and treatment. Dr. Madan says that in her practice it took about 5 years to get all of the equipment that she has today, which includes meibography, topographer, intense pulsed light and radio frequency treatments, Tear Lab and Inflammadry.
TREATMENT
Dr. Kataria's treatment lineup is quite simple, she says. She's using Zocular products to treat demodex blepharitis, particularly the polysaphorous soap that is full of anti-inflammatory properties to help with the soft tissue in the front of the eye. AB Max microblepharoexfoliation has been a successful option for her staphylococcal blepharitis patients. She follows up her Lipiflow treatment with an eyelid debrider to remove build up on the margins, which she says is an important step in protocol every 3-4 months even when other treatments aren't being received. She also offers punctal plugs and amniotic membranes.
Dr. Madan uses intense pulse light, radio frequency, amniotic membranes and plasma-rich platelet eye drops that she's developed that provide personalized treatment for dry eye sufferers. Dr. Madan stresses the importance of lid hygiene in her patients. Similar to the dental model where patients go in to see their dental hygienist for teeth cleaning. Dr. Madan has developed a program in her clinic where patients come to the clinic every six months for in-office lid hygiene treatment with her "eye-gienist."
Read Part 4: The Staff's Role In Dry Eye Treatment