This cover story package from the September 2019 issue features the many ways to treat children. Women In Optometry spoke with a number of doctors who work just with kids or have made it a thriving part of their practice that serves patients of all ages.
Also, be sure to check out our WO Voices podcast series, which includes several ODs speaking about pediatric vision care. Find a list of those podcasts below.
Kids' Frames Should Be Fun and Fashionable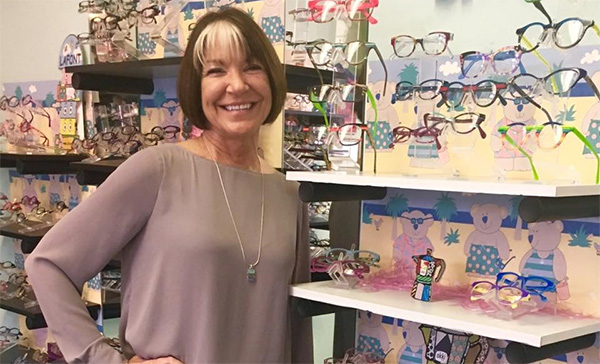 Linda Chous, OD, still recalls that she wore a fabulous pair of turquoise cat-eye eyeglasses when she was in fourth grade. She loved them, and that memory surfaced years ago when she was working as an OD in a corporate setting and overheard a little boy telling the optician that he wanted red eyeglasses. The optician told the boy they didn't make children's frames in red, she recalls. Read more…
Picture Books Help Kids Understand Vision Testing and Therapy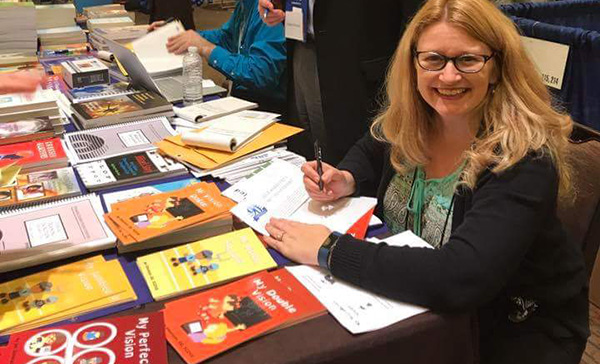 Jennifer Simonson, OD, FCOVD, was on a flight home from a course in 2016 when she noticed books for parents about vision but wondered, "Where's the book for the kids who are having vision issues?" Read more…
Concussion Care a Growing Part of Practice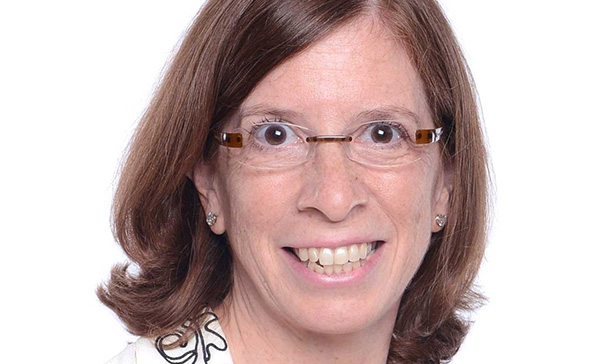 Approximately 1 million emergency room visits by children each year are related to traumatic brain injury (TBI), and 75 percent of all patients with TBIs suffer from visual dysfunction, says Maria Richman, OD, FAAO. Read more…
See Kids as People First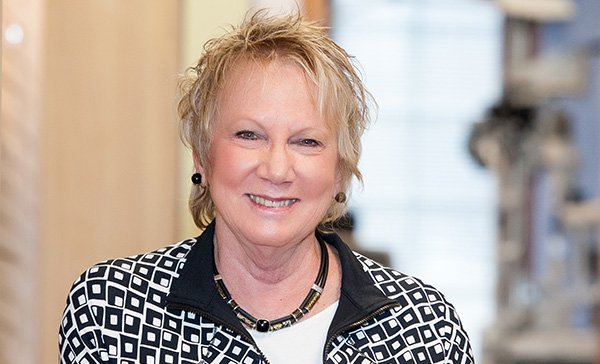 Children's vision practices are a necessity, says Mary Lou French, OD, MEd, FAAO, but practitioners cannot come to this practice mode purely as a business decision. "Unless you genuinely love the population, they're going to know," she says. In other words, you can't fake it with this audience. Read more…
Fulfilling and Financially Rewarding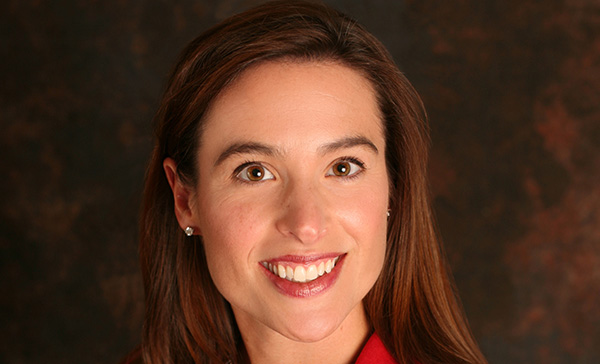 Little Eyes, a pediatric-only practice in Carmel, Indiana, has flourished since its start in 2013. That's thanks in a large part to a team that's dedicated to creating awareness about the importance of pediatric eye exams beyond school screenings, says Katherine Schuetz, OD. Read more…
Even for an "A" Student, Misaligned Vision Made School Harder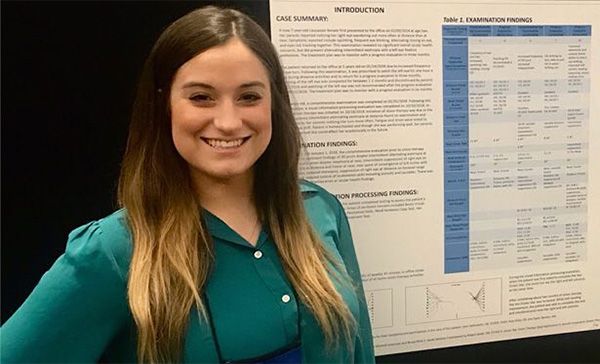 It wasn't until she was taking an AP history class as a senior in high school that Alexandria Wiss, OD, realized something was not quite right. Read more…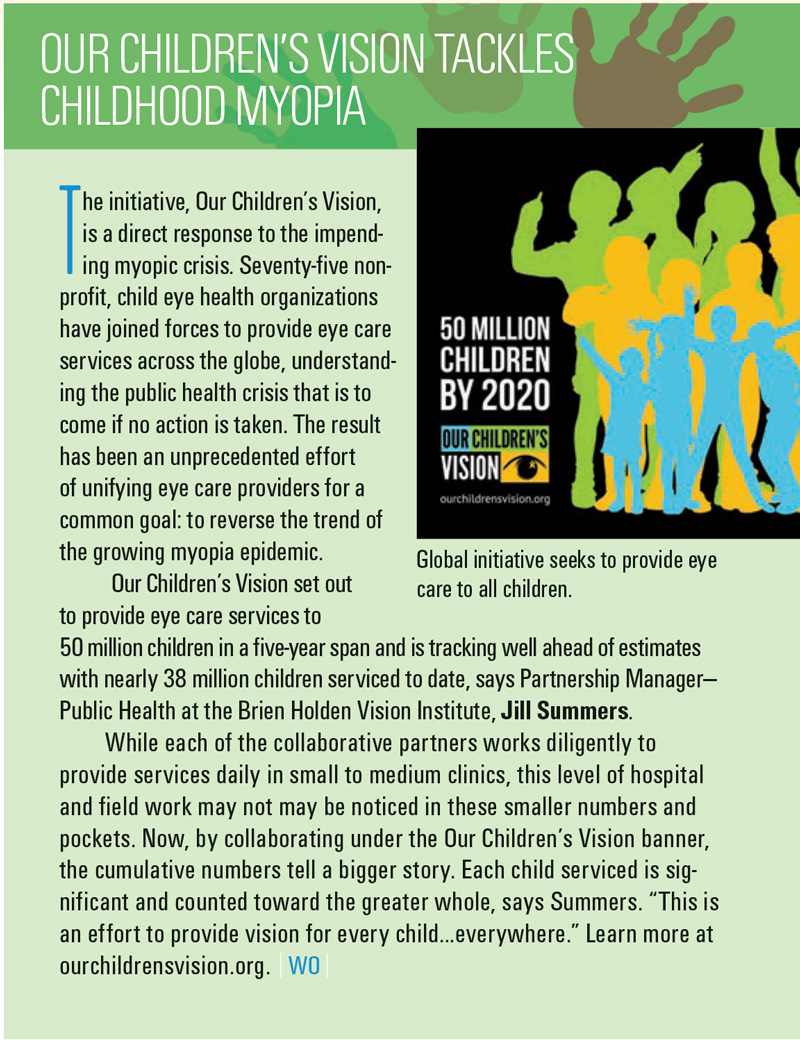 These three WO Voices podcasts focus on pediatric care.
Building Ramps: Strategies for Working With Special Needs Kids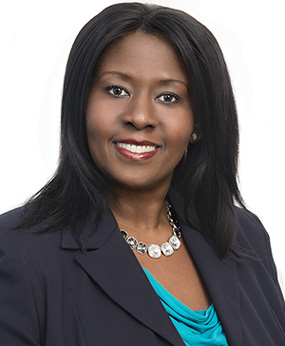 Lauretta Justin, OD, of Orlando, Florida, shares strategies for working with children with special needs, many of them gleaned from her own experience navigating doctors' visits and other events with her own sons. Listen now.
The Littlest Eyes: Pediatric Optometry
Rachel A. "Stacey" Coulter, OD, MSEd, FAAO, FCOVD, associate professor in NSU's College of Optometry, discusses the importance of pediatric optometry, why she's passionate about it and how ODs can find their comfort level with kids. Listen now.
You Can Make Myopia Management Part of Your Practice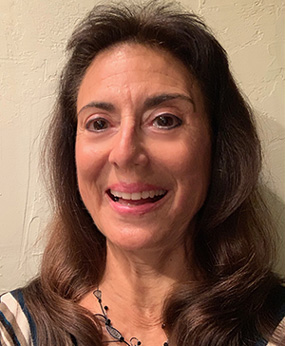 Caroline Guerrero Cauchi, OD, FIAO, of La Mesa, California, talks about this year's orthokeratology meeting. She describes the steps she took and teaches to help others bring myopia management techniques and counseling into their practices. Listen now.