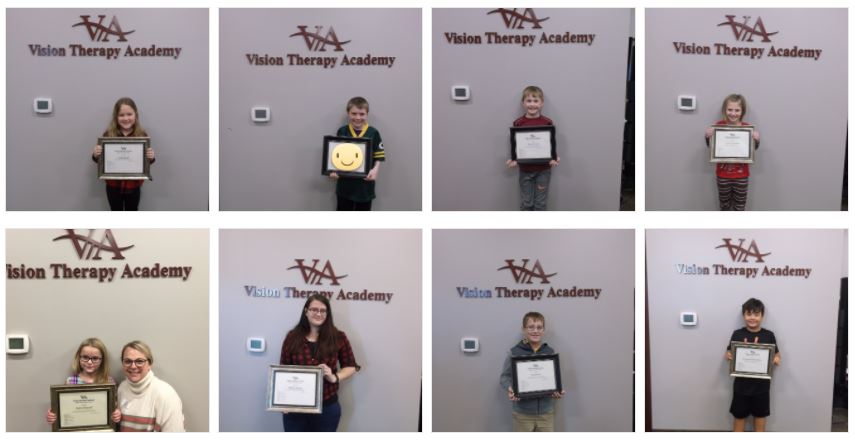 The practice Facebook page for Vision Therapy Academy in La Crosse, Wisconsin, is full of success stories. Photos of happy, smiling vision therapy (VT) patients—young and old—proudly holding up their completion certificates. The testimonials from parents and patients are incredibly moving, as they share a newfound love for reading, are doing better in the classroom and with sports, their headaches have been eliminated, they've found resolution after traumatic injuries and much more.
The kind words and expressions of gratitude are a testament to the work that practice owner Ann Wonderling, OD, FCOVD, has done in building and growing a business that has truly impacted the community. After she graduated from the University of Alabama at Birmingham School of Optometry in 2003, she completed a residency there in pediatrics and vision therapy and then decided to return home to practice with her father, Richard Foss, OD. "I didn't know for sure I was coming back to Wisconsin; I loved Alabama, and I thought about staying and teaching pediatric optometry," she recalls. But during her residency, her mind was made after she and her husband started having their children. "I was blessed to be able to decide to be closer to family, and it's worked really well."
BUILDING UPON A LEGACY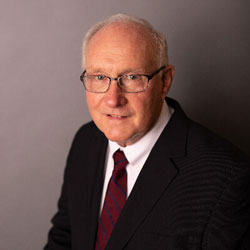 Optometry was never Dr. Wonderling's life-long plan. She had worked behind-the-scenes in her father's practice and attended a VOSH trip, but he never pressured her to choose that path. She found joy working with children, so she thought she'd be a professor or teacher. Then, during her undergraduate studies, "it dawned on me that optometry was a unique way of serving other people, and it was right in front of me." She also remembers that it allowed her father to be present at the important moments, making his kids a priority while still maintaining a successful career.
So when Dr. Wonderling returned to Wisconsin in 2004, she helped Dr. Foss through the process of building a new office for his La Crosse primary care practice in 2005. The new space would have room for her to expand into the segment of VT in a neighboring, complementary business. Dr. Foss had already been generating some attention for his own VT services, Dr. Wonderling says. "He was known in our area if you had a child struggling with reading or tracking that he would be the one to figure it out."
There were just a handful of VT patients then, and now Dr. Wonderling oversees five vision therapists and a patient coordinator at Vision Therapy Academy. They've developed a strong reputation for the care provided in the brain injury realm and with patients going through stroke rehab. There's a wide range of complex cases to be seen with patients of all ages.
Dr. Wonderling still completes all of the new patient and progress evaluations, and her therapists schedule and handle the daily programming. She's confident in their VT abilities—they have been with the practice between 5-12 years, two have earned certification and the others are progressing through this program. The staff also joins Dr. Wonderling at the Neuro-Optometric Rehabilitation Association and College of Optometrists in Vision Development conferences. "It's unique to have them come, too, because hearing the message from the speakers directly is different from having me hear it and teach it to them," Dr. Wonderling explains. "They see this as their career; they don't need micromanaging."
The team members understand the impact of VT, as each of them either personally went through VT or had a family member who has. "They realized this was their calling" while pursuing law school, nursing and optometry school. "They are well educated women who have fallen in love with the work we do."
Dr. Wonderling says community outreach has been successful in spreading the word about the practice and its VT services. For many years, she held monthly seminars in the office for parents, teachers and other health care professionals. They've gained many new patients from the "happy parent referral system" of personal referrals from previous patients' parents.
A DEEPER INVESTMENT TO OPTOMETRY
Dr. Wonderling's passion for helping others through the profession extends beyond her community. So when the Wisconsin Optometric Association reached out to her in 2003 to see if she would be interested in representing her region of the state—no one had for the previous decade—she said yes. It was a way to get involved in the political side of the profession; "you have to know where your money is going." Also, it was an incentive to network. "I didn't have any classmates from Alabama in Wisconsin, so there was the social aspect of getting to know people."
In the end of 2020, Dr. Wonderling completed her 17th year on the board and her term as immediate past president. She helped her state keep its abilities to prescribe hydrocodone when it was changed to a new drug class level. "It's not something we prescribe on a regular basis, but you want to fight for everything; nothing should be taken away." She was also involved in navigating the state's new telemedicine law. "It was truly a blessing to grow those bonds and really understand the WOA and AOA. We are nothing without that leadership."
LOOKING AHEAD
Dr. Wonderling keeps a busy schedule as the owner of three practices—two primary care in La Crosse and a new one in Tomah from four years ago and the Vision Therapy Academy. She's taken over the ownership responsibilities from her father, and for now, Dr. Foss is still practicing alongside her.
And while she's just a few years into ownership, Dr. Wonderling is already thinking about her own exit strategy. "It's 10+ years away, but when your team is younger, you want them to be able to continue their career with someone who is just as passionate. I'm not naïve thinking it will be easy, but this is what you start to think about." This consideration is another example of the genuine care and compassion that Dr. Wonderling brings to the business and the team that surrounds her.