In 2021, Women In Optometry spoke with a number of women ODs who are leaders in their profession and community. We're featuring the five most-listened podcasts in 2021 that discuss patient advocation and ocular needs, practice management skills, career journey and experience of fighting imposter syndrome.
Play a podcast while you're taking a nice sip of hot chocolate (or mulled wine)!
Dr. Jay Yoon: Overcoming Bias—Making Sure Your Patients Are Heard
Jay Yoon, OD, of Chelsea Eye Ophthalmology in New York, NY, has seen patients—often women or marginalized people—whose symptoms and complaints are not taken seriously because of some bias on the part of a provider. She discusses some examples and the lessons learned for optometry and for anyone who may have to advocate for a patient—or themselves. Click here to listen to the podcast.
Dr. Neda Gioia: Bringing Nutrition and Supplementation Into the Patient Conversation
Neda Gioia, OD, FOWNS, CNS, says that functional nutrition is a key element of her Shrewsbury, New Jersey, practice – Integrative Vision. Dr. Gioia says that discussing health, nutrition and lifestyle have expanded her scope of practice to a higher level than she has had in the past. Her goal is to optimize the overall health of every single one of her patients, as well as take care of their ocular needs. Click here to listen to the podcast.
Dr. Susan Resnick and Dr. Viola Kanevsky: Can a Cash-pay Practice Work for You?
Susan Resnick, OD, FAAO, and Viola Kanevsky, OD, both have busy private practices in New York City. Both are almost exclusively cash-pay practices. These two doctors talk about how and why it works for them, as well as what to consider if weighing such a move for yourself. They'll be hosting a webinar on this topic on ODWire on March 11. Click here to listen to the podcast.
Dr. Samantha Dodda: Fighting the Imposter Syndrome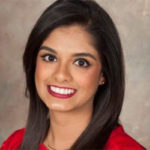 Samantha Dodda, OD, is a smart, young, ambitious optometrist completing her residency and occasionally struggling with imposter syndrome—that feeling that you don't have the ability to perform the tasks you've been trained for. Dr. Dodda explains how she has turned imposter syndrome moments into self-reflection that has boosted her confidence. Click here to listen to the podcast.
Dr. Birva K. Shah: A Career Switch out of the Exam Lane and Into Pharma Liaison Role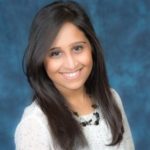 Birva K. Shah, OD, says developing a professional network is one of the most important steps an OD can take if she wants to make a career switch like hers. She's now a medical science liaison in ophthalmology at Apellis Pharmaceuticals. She explains the research and preparation she went through to find opportunities in this career option she had not even imagined when she graduated from optometry school. Click here to listen to the podcast.