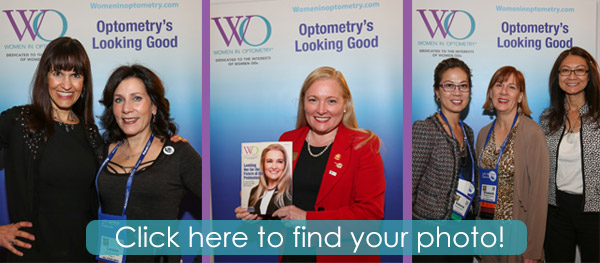 We will continue to add new photos from the live event on Nov. 10 to the website and our Facebook page, so check back frequently.

---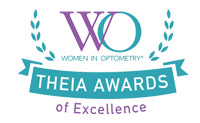 On November 10, Women In Optometry (WO) presented its first awards recognizing women ODs for excellence in the categories of leadership; mentorship and education; and innovation. More than 160 people nominated women ODs for these awards; the WO professional advisory board voted on the final selection.
The Theia Awards for Excellence are named for Theia, the Greek goddess of vision or sight. Each of the individual awards is named for a trailblazing woman optometrist.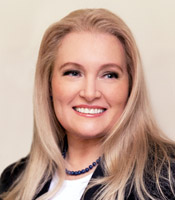 Andrea P. Thau, OD, FAAO, FCOVD, DPNAP, of New York City, was honored with the Dr. D. Elva Cooper Award for Leadership and Advocacy. Dr. Thau serves as the current president of the American Optometric Association, just the second woman to do so. Dr. Thau spent seven years on the board of the Optometric Society of the City of New York, 14 years on the board of the New York State Optometric Association and she has served as president of the New York Academy of Optometry. She was the first woman president of all three of those organizations. Her nominators cited her career of leadership and achievement.
There were two award recipients for the Dr. Mae Booth-Jones Award for Mentoring and Education.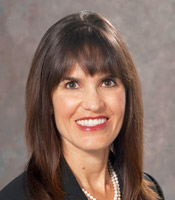 The Mentoring Award recipient is Melissa Barnett, OD, FAAO, FSLS, principal optometrist at the UC Davis Eye Center in Sacramento, California. Dr. Barnett is also the current president of the Scleral Lens Society, serves on a number of boards and lectures and publishes frequently on a variety of topics such as dry eye, anterior segment disease, contact lenses and a home/life balance for women in optometry. Her nominator wrote that Dr. Barnett "is more generous with her time than anyone I know." That person cited her kindness and enthusiasm helping ODs master the clinical skills of fitting scleral lenses. Dr. Barnett also was instrumental in forming a local networking group for women ODs, which meets a few times a year, providing Sacramento area ODs the opportunity to network, bond and learn. Her nominator concluded saying, "Melissa should be recognized for all that she does to share her knowledge and make the rest of us better optometrists."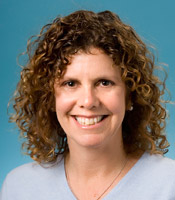 The Education Award recipient is Stacy Ayn Lyons, OD, FAAO, a tenured professor and the current chair of the Specialty and Advanced Care Department at New England College of Optometry. Since 2005, she's been the director of the Framingham Public School Vision Center at the New England Eye Institute. She's been an investigator or consultant for numerous research grants and a frequent author and presenter on the subject of children's vision. Her nominators (and there were many) cite not only her passion for children's vision but for educating the next generation of ODs. Dr. Lyons was nominated by her colleagues and her students who talked about her outreach with programs for kids, her advocacy of her colleagues and her inspiration and approachable style in and out of the classroom.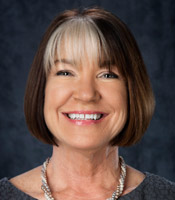 There were two winners in the Dr. Gertrude Stanton Award for Innovation.
The first award goes to an individual: Linda M. Chous, OD, of Minneapolis, Minnesota. Dr. Chous serves as the Chief Eye Care Officer for UnitedHealthcare and works on committees for the American Optometric Association and National Association of Vision Care Plans. In these roles, she is outlining a path for optometry to become more involved in monitoring patients with chronic conditions, such as diabetes. Her nominator cited the white papers she has written on the importance of appropriate eye and vision care for United Healthcare beneficiaries, and wrote, "She is defining the role of the doctor of optometry in the greater health care arena through her work and leadership position in UHC. She also provides cutting-edge care for children in her private practice, The Glasses Menagerie."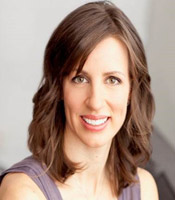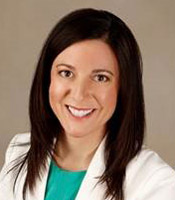 The other award for innovation goes to a Canadian initiative called Eyefoods. Spearheaded by colleagues and foodies Barbara Pelletier, OD, and Laurie Capogna, OD, Eyefoods is focused on providing information about the nutritional value of food. The doctors wanted to bring the knowledge of foods that promote eye health beyond what was currently known. Sure, kale is great, but how much do patients need to eat? They even sent a crate of orange peppers off to a lab for analysis. It turns out that they're one of the best food sources of zeaxanthin, as well as vitamin c, vitamin E and betacarotene. The result of their research is detailed in a whimsical, information-packed series of books: Eyefoods, Cooking with Eyefoods and Eyefoods for Kids.
About the Awards:
Dr. D. Elva Cooper Award for Leadership and Advocacy
In 1911, before women had the right to vote, Dr. D. Elva Cooper stepped in to lead the national Congress of the AOA, after the male president and vice president were unable to attend the meeting. Dr. D. Elva Cooper of Bradford, Pennsylvania, the second vice president of the AOA, was next in line to be presiding officer. It didn't go well. A petition was circulated to ask her to step down. She wouldn't and apparently regained control—and recognition for her efforts—of managing a chaotic meeting.
The Dr. Mae Booth-Jones Award for Mentoring and Education
In 1920, Dr. Mae Booth-Jones became the first female president of an optometry school, the Washington School of Optometry in Spokane, Washington.
The Dr. Gertrude Stanton Award for Innovation
Nearly 120 years ago, Dr. Gertrude Stanton of Minneapolis, Minnesota, took one of the most innovative steps in the history of the profession. She became the first licensed woman optometrist in the country.
Read more here about the 2016 recipients. You can read about 2017 and 2018 honorees, as well.